The Sliding Vacuum Table System Tailored For Your Process
Everything is custom to your specification for the X-Y axis sliding vacuum table. Whether you would like manual movement or automatic movement, the the choice is yours. Also available for customization is the area of travel and vacuum table size. Sliding vacuum table systems are commonly used for photo stitching. The sliding vacuum table system can be implemented in any process that would require X-Y movement of a vacuum table.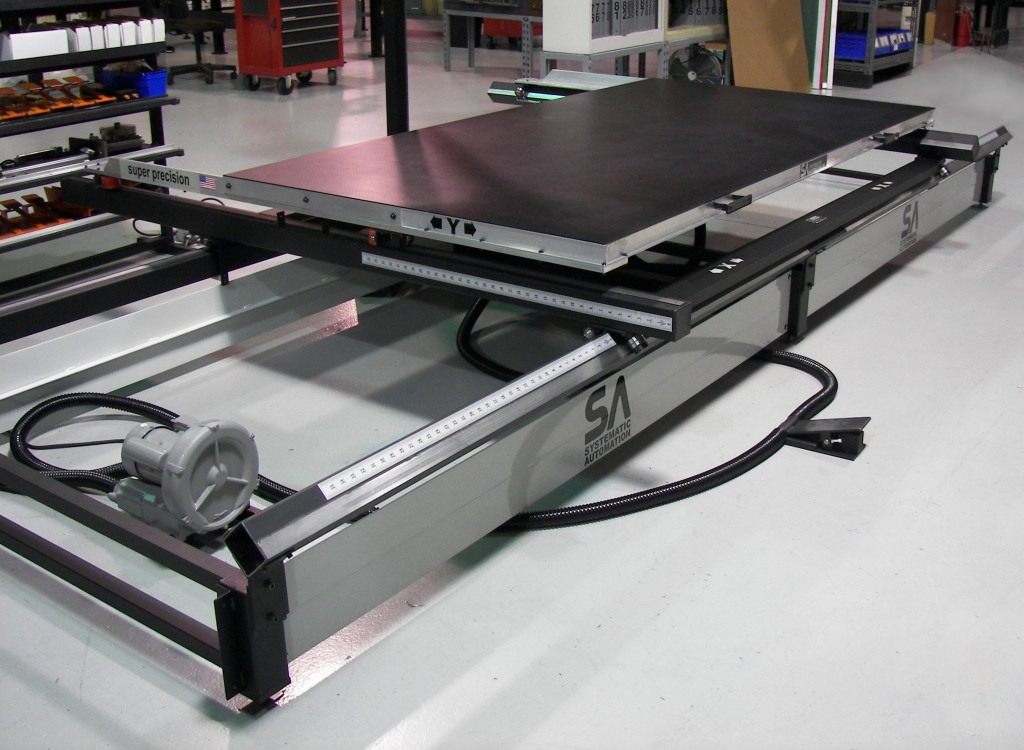 Find the perfect vacuum table
We have a large variety of tables available.