Systematic Automation is the leading CNC vacuum table manufacturer. We set the standard for precision vacuum tables for CNC routers. We have been manufacturing vacuum tables for over thirty years, and our products are used in a variety of industries all over the world.
Our CNC vacuum tables are state of the art, providing precise design control whether machining plexiglass, PVC, steel or any other product form. Our tables are the best in the world and will keep your items secure during even the most extreme operations.
Some applications and manufacturing processes where a vacuum table enhances CNC operations include:
CNC Machining
CNC Routing
CNC Milling
Precision Cutting Systems
Laser Cutting
Plotter / Cutter Processes
Ultrasonic Cutting Machines
Surface Grinding
We offer the best selection of CNC vacuum tables in different sizes and shapes to suit your needs, and we will help find you the most effective and affordable solution. Our standard sizes range from 5" x 6" to 72" x 144" and ranging in thickness from 1 3/16" to 1.5".
We also have extensive experience in providing the right type of CNC vacuum pump for your table.
Systematic Automation provides an array of customizable options to compliment your CNC vacuum table, such as:
A coolant separator to eliminate the risk of CNC coolant getting inside your pump. The coolant will collect in the reservoir between the table and pump, with an alarm once it reaches capacity
Versatility with sliding vacuum tables available on up to two axis of travel with swiveling casters
Valves to activate or deactivate custom vacuum zones
Hole patterns custom designed to your specific application
Table surfaces available in Formica which alleviates conductivity issues and provides a scratch free surface
Anodizing of your vacuum table surface to add corrosion resistance and insulation
Automatic pin registration to quickly register your product specs with pneumatically actuated foot pedal or push button
Fast and reliable set up with custom registration of pins
Two types of vacuum pumps are available depending on your operation:
Rotary Vane Vacuum Pump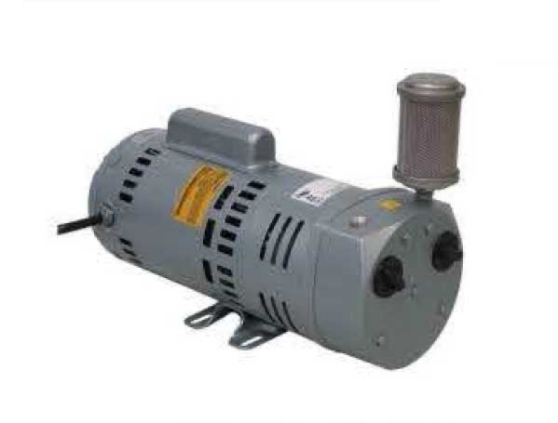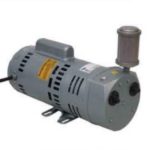 Used in conjunction with your CNC vacuum table, high flow vacuum pumps allow some leakage without losing significant vacuum force. Rotary vane pumps have strong holding power but pull less vacuum throughout the area than regenerative-type vacuum pumps.
Regenerative Vacuum Pump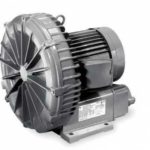 Regenerative vacuum pumps are typically integrated for high-flow processes when a high vacuum level is not needed. This is ideal when you want more vacuum on a larger area.
Our knowledgeable engineering department will assist you in selecting the optimum size CNC vacuum table, type of pump best suited for your needs, and port location. Our precision vacuum tables are available with vacuum port connections from any side of the table, or at any location from the bottom of the table.
You can also call on Systematic Automation to resurface your current vacuum table, applying our extensive knowledge in manufacturing precision CNC vacuum tables to providing superior engineering enhancements to your current product.
At Systematic Automation, we have vast experience in providing the most cost-efficient solution for your application requirements. With our customized approach, we make sure that you get the vacuum system required for your application, without paying more than you need to.
Systematic Automation is recognized as a leading global supplier of vacuum tables, with experienced engineers providing customized solutions. We provide exceptional customer service and ongoing support to ensure success of your installation. Contact us today to learn more about our high-performance vacuum tables for CNC routers and mills.