Screen Printing on Pint Glasses
Custom printed pint glasses make great souvenirs and marketing pieces for any bar, restaurant, or pub. With the number of new microbreweries opening, custom beer glasses will help with marketing and brand recognition. Offer your customers great looking custom screen printed drinking glasses with their logo and business information.
When theme restaurants offer souvenir pint glasses, the return on investment dramatically increases. Pint glasses may also be used as standard glasses for patrons of restaurants to help build brand loyalty to the establishment, as well as offering a glass with a design that will immediately draw the attention of the customer.
We have a screen printing machine that's perfect for your pint glass printing. With the user-friendly controls and rugged design, you will be up and printing in no time.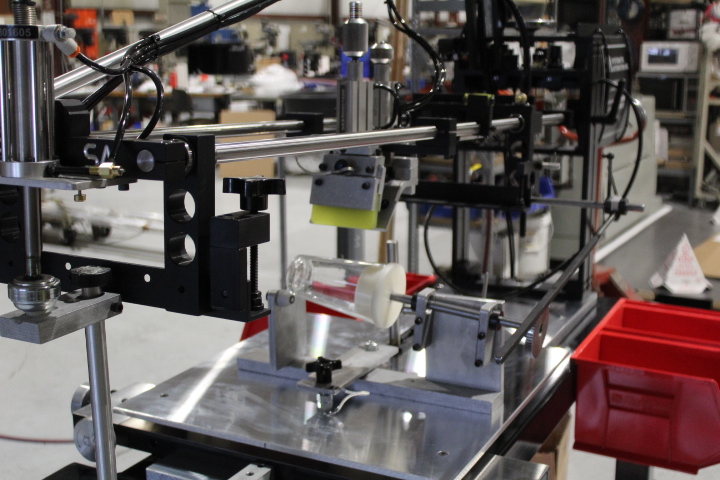 Why Upgrade Your Screen Printing Machine For Your Drinking Glasses?
Systematic Automation offers drinking glass screen printing machines for new printing businesses to established shops looking to upgrade their current machines. We offer an array of custom screen printing machines built right here in the U.S.A.
Our Model F1-DC is a versatile and easy to use machine quoted as being "The most reliable screen-printing machine ever made." With fast and accurate printing and product change over in less than a second, this machine is perfect for the new and experienced printers alike. The F1-DC is the industry standard for screen-printing. The F1-DC can handle all your pint glass printing. The versatility of the Model F1 allows you to print any brewery accessories – from beer glasses to growlers.
PINT GLASS PRINTING HAS NEVER BEEN SO SIMPLE!
Ideal for pint glasses, drinking glasses, cups, wine glasses, growlers, mugs, tubes, and more.
The precision system allows for multicolor printing.
Quick and easy product changeover in seconds.
Approximate throughput of 3,600 parts per hour (depending on the article).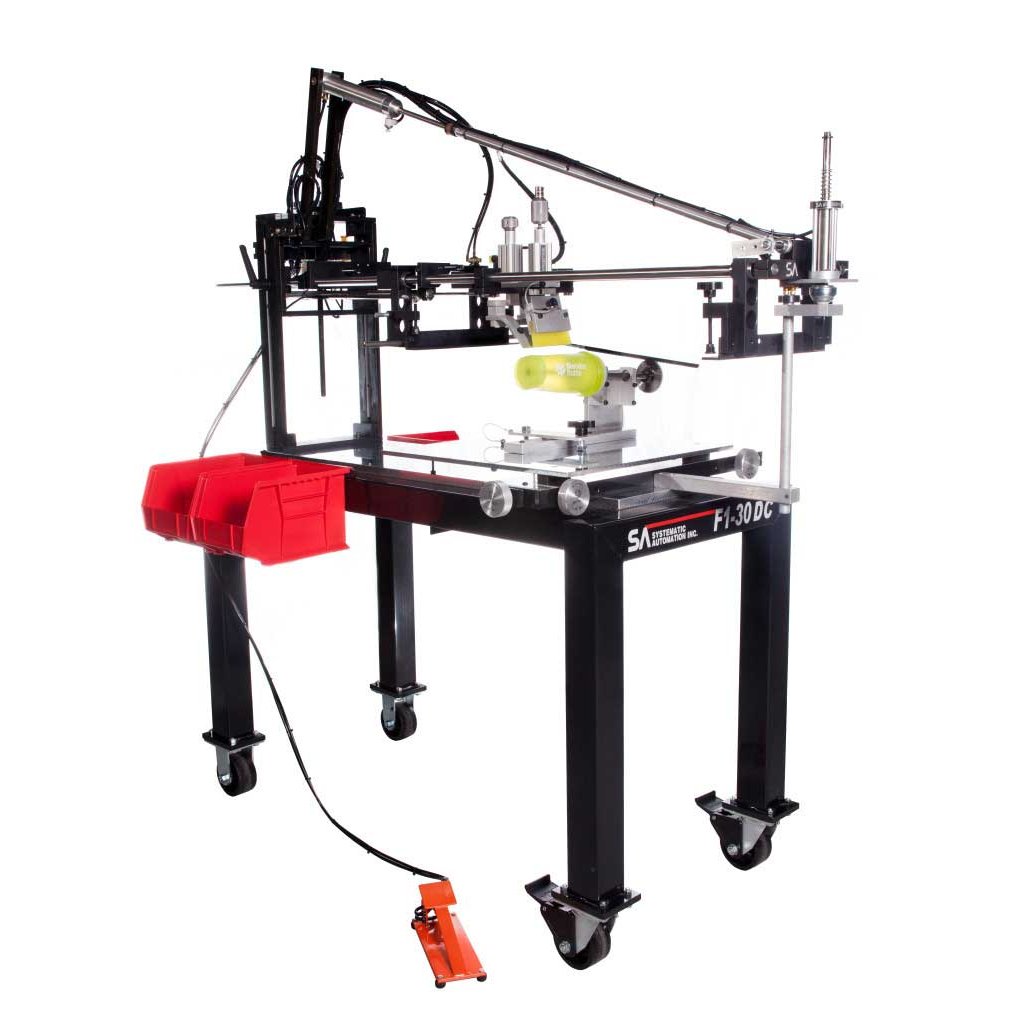 Screen Printing Machines for Pint Glasses
F1 Screen Printing Machine

F1 Screen Printing Machine

Clamshell Printers For Flat Products

Designed for simplicity and precision screen printing.
Aluminum tooling plate base ground flat within +/- .001" (.025 mm).
Capability to print flat & cylindrical products.
Pneumatic system cannot overload, burn out, or become obsolete.

Learn More
Make the Right Choice for Your Screen Printing Business
Systematic Automation is your choice for professional custom screen-printing machines made here in the U.S.A. We offer an array of custom screen-printing machine models to handle all your printing needs. We also offer UV curing machines, vacuum tables, and heat treatment machines to ensure your printing shop can fill every order. We have experienced technicians that offer support to help set up your machine and any technical questions you have once you start printing. Call or contact us today to speak with one of our expert technicians and choose the right machines for your business.
Some of Our Satisfied Customers