Screen Printing Machines for Decorative Identification
Plastic ID Cards or name badges are perfect for events, employees, customers, vendors, partners, or students to increase security, brand recognition, and employee accountability. Your customers can personalize them with names, photos, logos, or other graphics. Customizing plastic ID cards to match their branding is an excellent marketing tool.
A well-designed membership card, loyalty card, club card, or VIP card can improve security and also establish prestige and pride of association for members. Custom membership cards are perfect for a private club, civic group, health care provider, discount shopping club, or other member-based organization.
Our ID Card screen printers provide the best solution for you and your customers. Each machine is made in the USA by our expert technicians. Stay ahead of your competition by calling us today to learn more about how we can help you grow your business.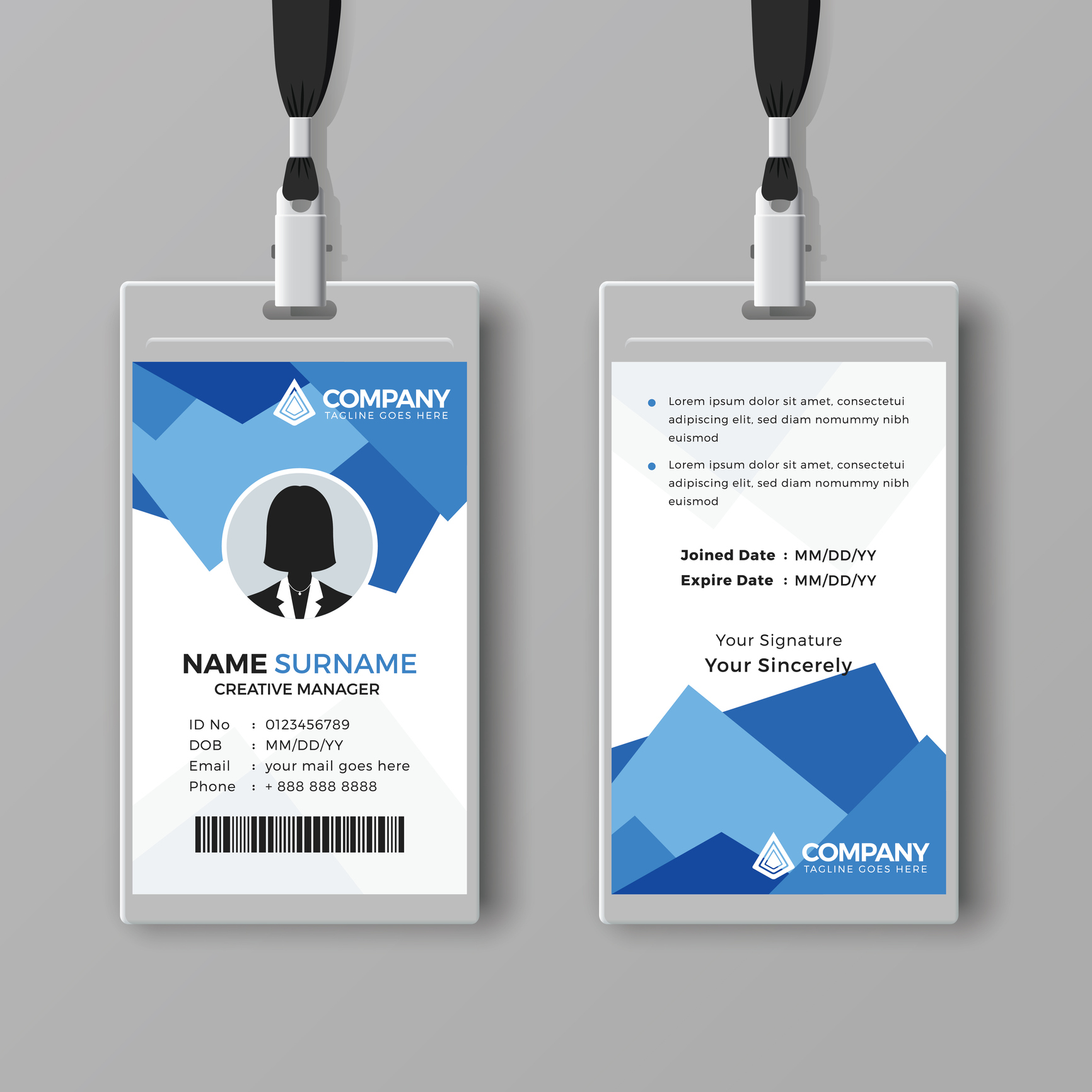 Why Systematic Automation for Your ID cards?
Systematic Automation offers plastic card screen printing machines for new printing businesses to established shops looking to upgrade their machines. We offer an array of custom screen-printing machines built right here in the USA.
The CC-5000 ID card printer from Systematic Automation offers all the benefits of screen printing with modular options to make your card printing process fast and efficient. Options include an automatic feeder system that removes dust before printing, an automatic stacker, ultraviolet (UV) curing options, and anti-static solutions to make sure your cards do not stick together. Cards sticking together is a common problem with generic plastic card printers and can produce a damaged product with smudged inks.
Your printing will be a turn-key operation. All your operator will need to do is load the magazine, and the machine will do the rest. Optional automatic ink dispensers are also available for integration to keep this unit working while you can focus on other projects. The Model CC-5000 is the industry standard for printing cards.
SCREEN PRINTING YOUR CARDS HAS NEVER BEEN SO SIMPLE!
Ideal for cards, poker chips, tokens, nail files, and more.
Designed to your specification with optional servo integration.
Top-quality linear ball bearings rated at over 300 million cycles.
A pneumatic system cannot overload, burn out, or become obsolete.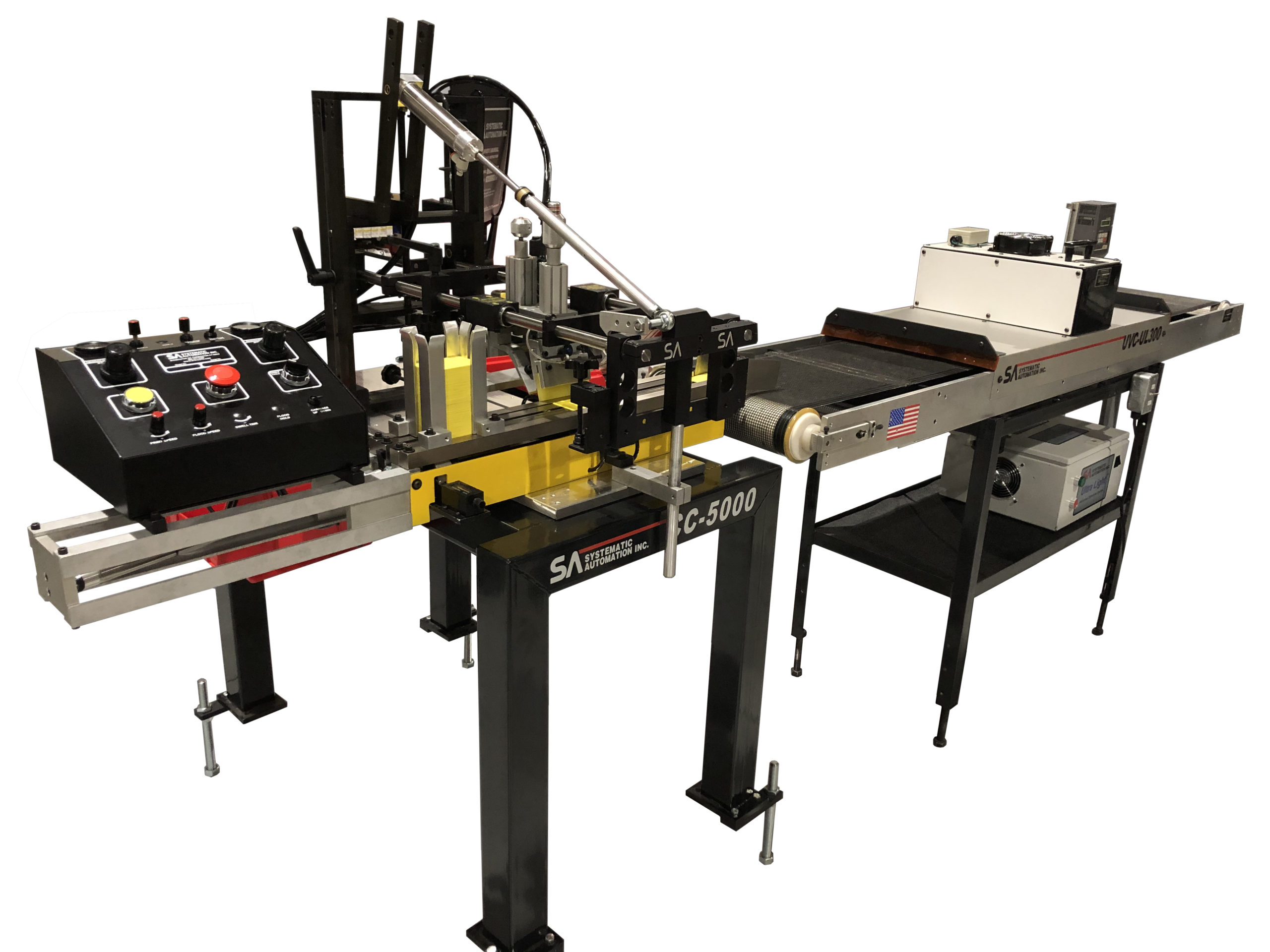 Screen Printing Machines for ID cards
SST Screen Printing Machine

SST Screen Printing Machine

Sliding Table Printers For Flat Products

Ideal for panels, windshields, sheet stock, plaques and more.
Top quality linear ball bearings rated at over 300 million cycles.
Extremely accurate sliding table position.
Table servo drive coupling features overload/crash protection.

Learn More
Make the Right Choice for Your Screen Printing Business
Systematic Automation is your choice for professional custom screen-printing machines made here in the U.S.A. We offer an array of custom screen-printing machine models to handle all your printing needs. We also offer UV curing machines, vacuum tables, and heat treatment machines to ensure your printing shop can fill every order. We have experienced technicians that offer support to help set up your machine and any technical questions you have once you start printing. Call or contact us today to speak with one of our expert technicians and choose the right machines for your business.
Some of Our Satisfied Customers