The Anti Static Unit ionizing cooling system neutralizes any static charge on the substrate which may be generated during the print stroke. This device neutralizes the substrate prior to each successive print stroke, improving static control for your screen printing operations.
In addition to eliminating static-related printing problems such as whiskering and dust attraction, the ionized air cools the substrate under the UV lamp.
If you would like to learn more about this add-on and if it will work with your screen printing machine, contact us today.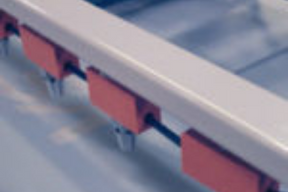 Discover More Specialized Screen Printing Accessories and Add-Ons
Systematic Automation manufactures a variety of specialized tooling fixtures and accessories to adapt and expand the capabilities of your printer. We have designed tooling for many situations, so what might be a custom job somewhere else, at Systematic Automation is a standard option. View our complete line of screen printing accessories.