Automate Your Keg Printing
The brewery industry is growing at a phenomenal rate. If you run a brewery or supply printed containers, kegs help distribute to pubs, bars, and restaurants. There are various benefits of using custom printed kegs to help market your business.
With each brewery gaining smaller and smaller market share, each piece of branding you use will touch more and more customers. Most kegs are leased out for a deposit until returned. Keg screen printing machines will help you with brand identification. From logos to serial numbers, screen printing will help with your keg inventory.
Branding and inventory needs are vital to helping your customers or your brewery grow and save money. Offer the quality and precise screen printing for kegs. Each of our keg screen printing machines is custom built in the U.S.A. and backed by our highly experienced technicians ready to help you with installation, service, or troubleshooting.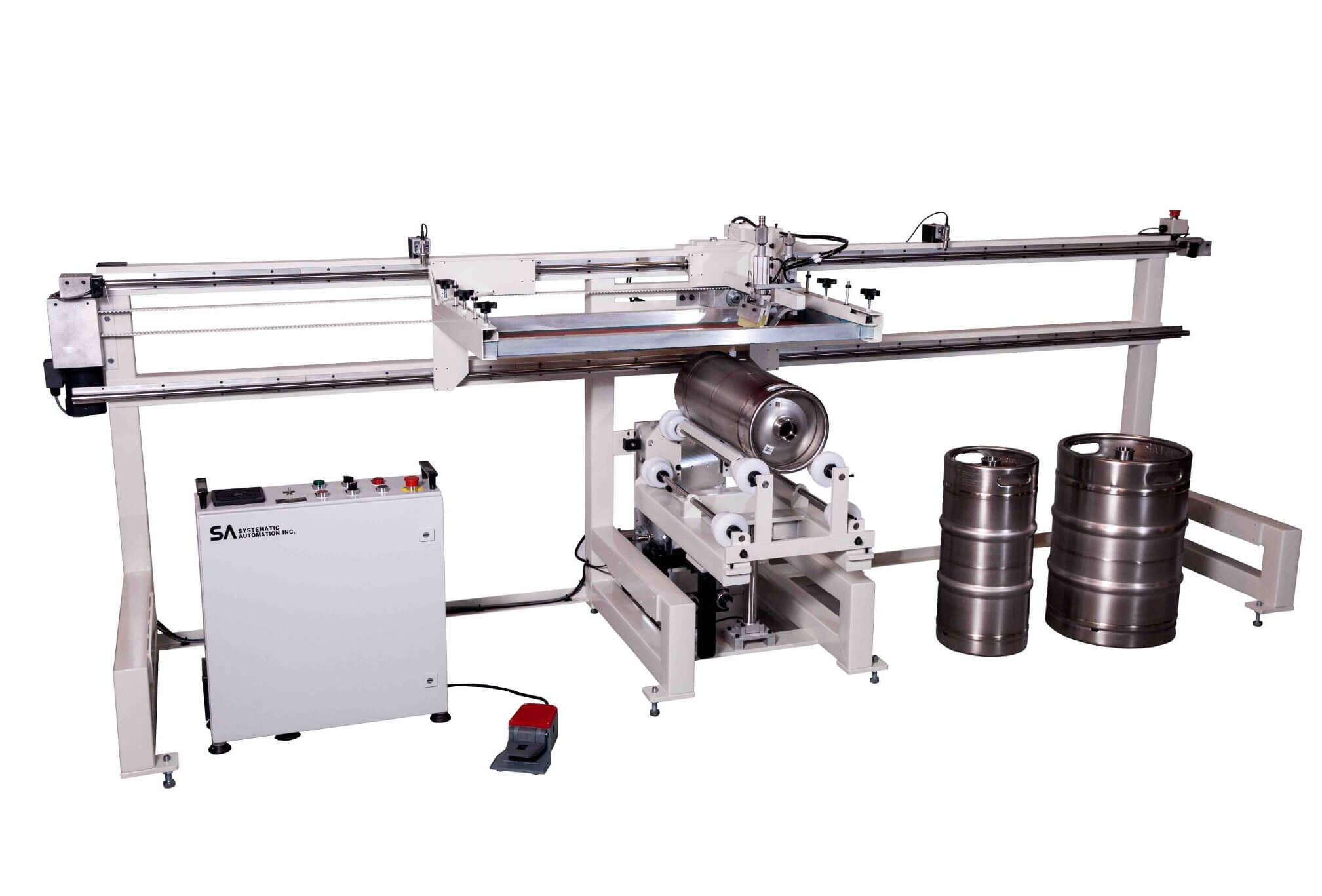 Why Upgrade Your Screen Printing Machine For Your Kegs?
Systematic Automation offers keg screen printing machines for new printing businesses to established shops looking to upgrade their machines and product offerings. We offer an array of custom screen printing machines built here in the U.S.A.
Our Model KEG Semi-automatic printer is a harmonic lift machine with smooth, fast, vibration-free operation. The Keg Screen Printer can print kegs up to 20″ (508 mm) in diameter, and print up to four colors simultaneously on one screen using our multi-color printing attachment. A foot pedal initiates the print cycle of the machine. It can be operated in single or auto-cycle mode, depending on whether you are making adjustments or running full speed production.
The machine comes with three different sizes of tooling, which makes it ideal for screen printing kegs of various capacities (standard: 1.2KEG, 1.4KEG, 1.6KEG – other sizes available). Changeover between keg sizes is extremely quick and simple.
PRINTING YOUR KEGS HAS NEVER BEEN simpler
Machine tool quality and durability.
Independent flood bar & squeegee height micro-adjustment.
Universal screen mounting.
Top-quality linear ball bearings rated at over 300 million cycles.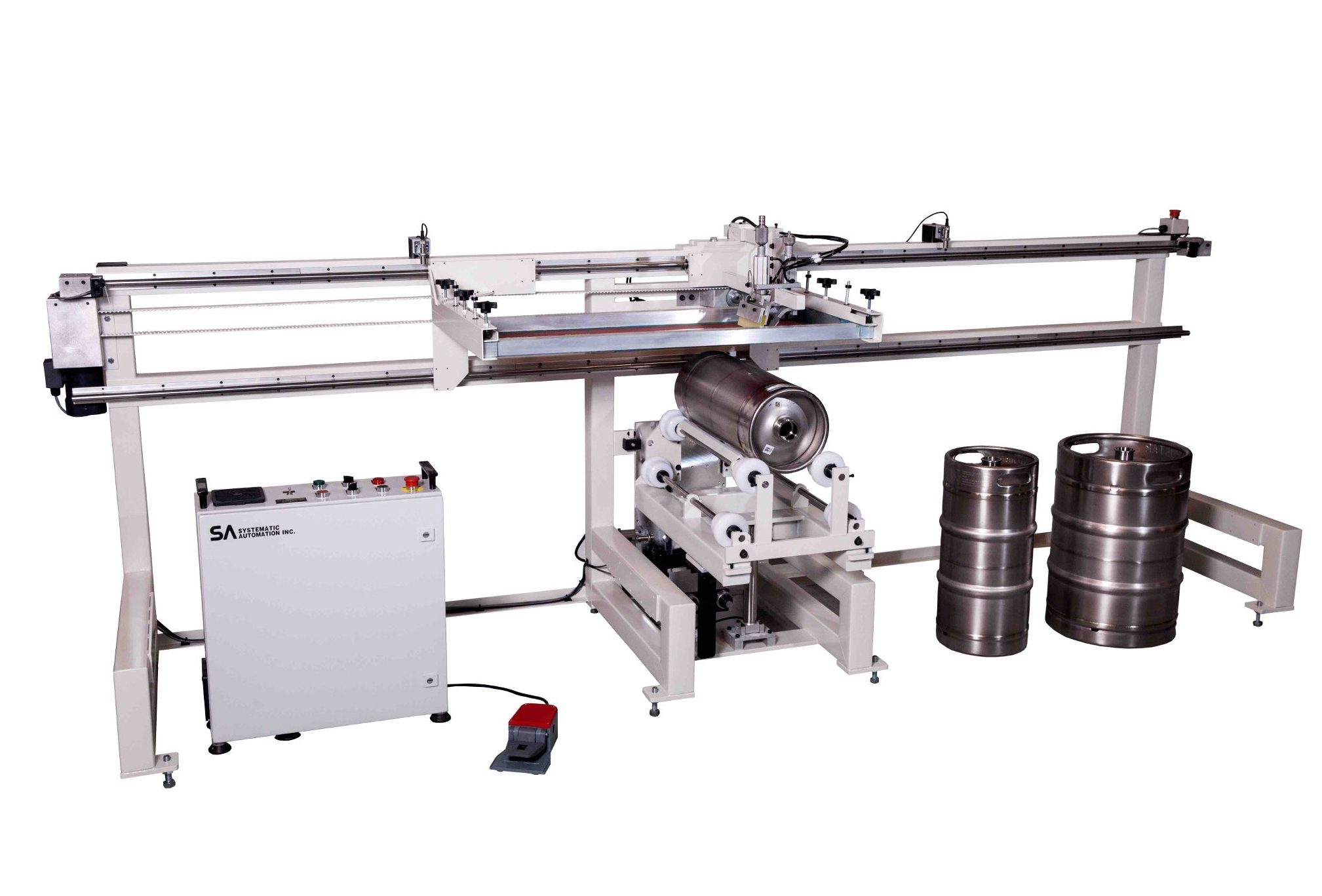 Make the Right Choice for Your Screen Printing Business
Systematic Automation is your choice for professional custom screen-printing machines made here in the U.S.A. We offer an array of custom screen-printing machine models to handle all your printing needs. We also offer UV curing machines, vacuum tables, and heat treatment machines to ensure your printing shop can fill every order. We have experienced technicians that offer support to help set up your machine and any technical questions you have once you start printing. Call or contact us today to speak with one of our expert technicians and choose the right machines for your business.
Some of Our Satisfied Customers