Screen Printing Machines for Lanyards
The custom printed lanyard is one of the most effective marketing tools for businesses to enhance brand image at public events. Lanyards secure and allow you to conveniently wear a badge around your neck to display at the workplace, an event, or a meeting.
Whether your customer is promoting at a small outdoor concert or exhibiting at a trade show, custom printed lanyards can be distributed and used to hold employee credentials or as product giveaways.
Our custom lanyard screen-printer provides the solution you and your customers need. Each machine is made in the USA by our expert technicians. Keep ahead of your competition by calling us today to learn more about how to best assist with your process.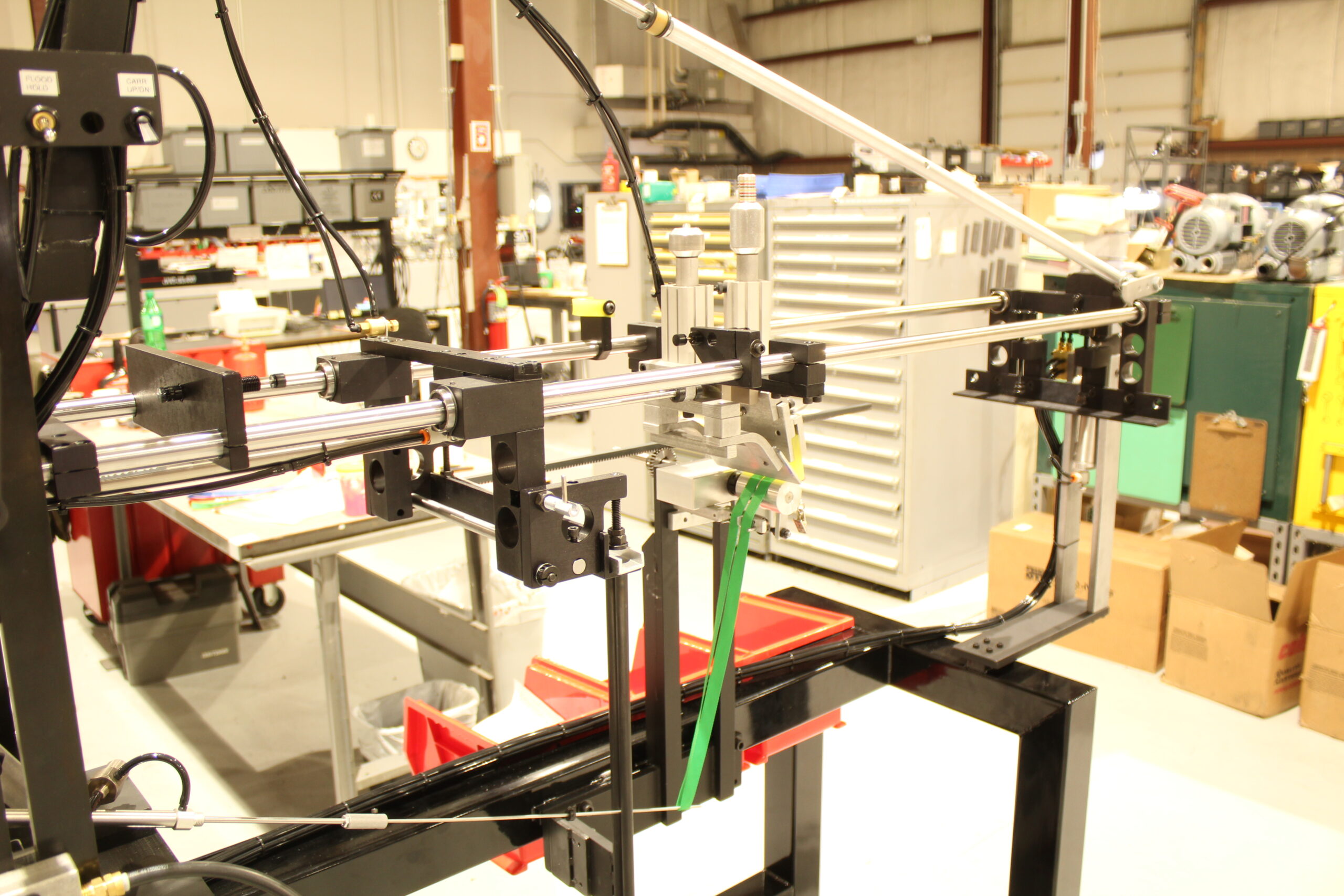 Why Systematic Automation for Your Lanyards?
Systematic Automation offers lanyards screen printing machines for new printing businesses to established shops looking to upgrade their machines. We offer an array of custom screen-printing machines built right here in the U.S.A.
The Model F1-DC's design is unrivaled for speed and exceptional productivity, all in a space-efficient package. Preassembled lanyards of any type are placed on the tooling of the machine for uniform printing across both ends of lanyard. The lanyard product is fend into the machine and the screen pushed the lanyard on the roller to the other end when you are finished. Different tooling may be integrated for different size and material lanyards to suit your process. Each end of the lanyard received a crisp screen print you will be proud to offer your customers. Modular construction permits easy servicing or configuration for your particular application. Call today to speak with an application engineer.
Screen Printing Machines for Lanyards
F1-DC Screen Printing Machine

F1-DC Screen Printing Machine

Clamshell Printers For Cylindrical Products

Ideal for cups, bottles, glassware and more.
Built for demanding production and designed for simplicity.
Quick and easy product changeover in seconds.
Approximate throughput of 800 parts per hour (depending on article).
100% air operation - cannot overload or burn out, or become obsolete.
Shafts with linear ball bearings ­rated at over 300 million cycles.

Learn More
Make the Right Choice for Your Screen Printing Business
Systematic Automation is your choice for professional custom screen-printing machines made here in the U.S.A. We offer an array of custom screen-printing machine models to handle all your printing needs. We also offer UV curing machines, vacuum tables, and heat treatment machines to ensure your printing shop can fill every order. We have experienced technicians that offer support to help set up your machine and any technical questions you have once you start printing. Call or contact us today to speak with one of our expert technicians and choose the right machines for your business.
Some of Our Satisfied Customers