Screen Printing Machines for Footwear
If you're in the business of creating customized footwear, you know how important the screen-printing equipment you use is when it comes to the quality of your product. You want durable, attractive printing that reflects the unique brand of your customer. That's where Systematic Automation, Inc. comes in.
We know that customized footwear is in high demand, both for large corporations and smaller businesses. Footwear that reflects a company's brand is important, both to the customer and end-consumer. We can help you get the machinery you need to create a beautiful finished product. The sole of the shoe is the most common part of the shoe printed. You want a precision design that your customer will see every time they put on their shoes.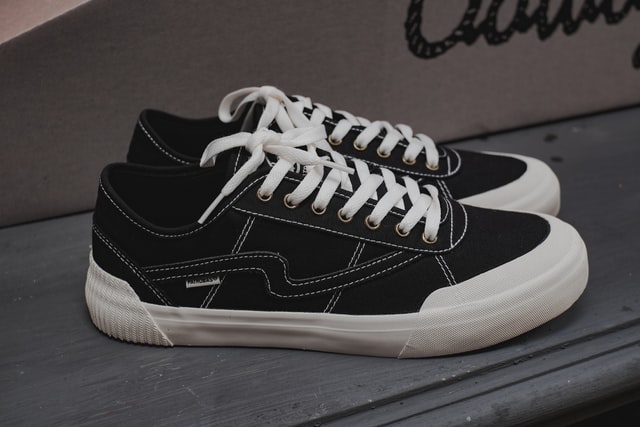 Why Systematic Automation for Your shoes?
At Systematic Automation, we're proud to provide our customers with the screen-printing machines they need to create durable, accurate printing on their product. With more than 30 years in the screen-printing equipment industry, we back our Made in America machines with complete training and excellent customer service and support.
You'll easily be able to create customized footwear for your company or customers. The Model RC-1 is the perfect machine for you. Make your branding stand out with quality screen printing. The Model RC-1 is ideal for printing on your shoe soles. The modular design of the RC-1 allows for integration of automated loaders/unloaders into dryers for a turn-key process you will be proud to bring to your store front. Fixtures are custom made using precision CNC machining for two soles to be put in a single platen. The RC-1 will rotate once loaded for the print cycle and your operator will load the machine again, improving your throughput.
Printing your footwear has never been so simple
Model RC-1 Semi-Automatic Screen Printer
Ideal for license plates, 3D products, shoe insoles and more.
Top quality linear ball bearings rated at over 300 million cycles.
Smooth acceleration and deceleration of dial motion.
Machine can operate in single cycle or fully automatic mode.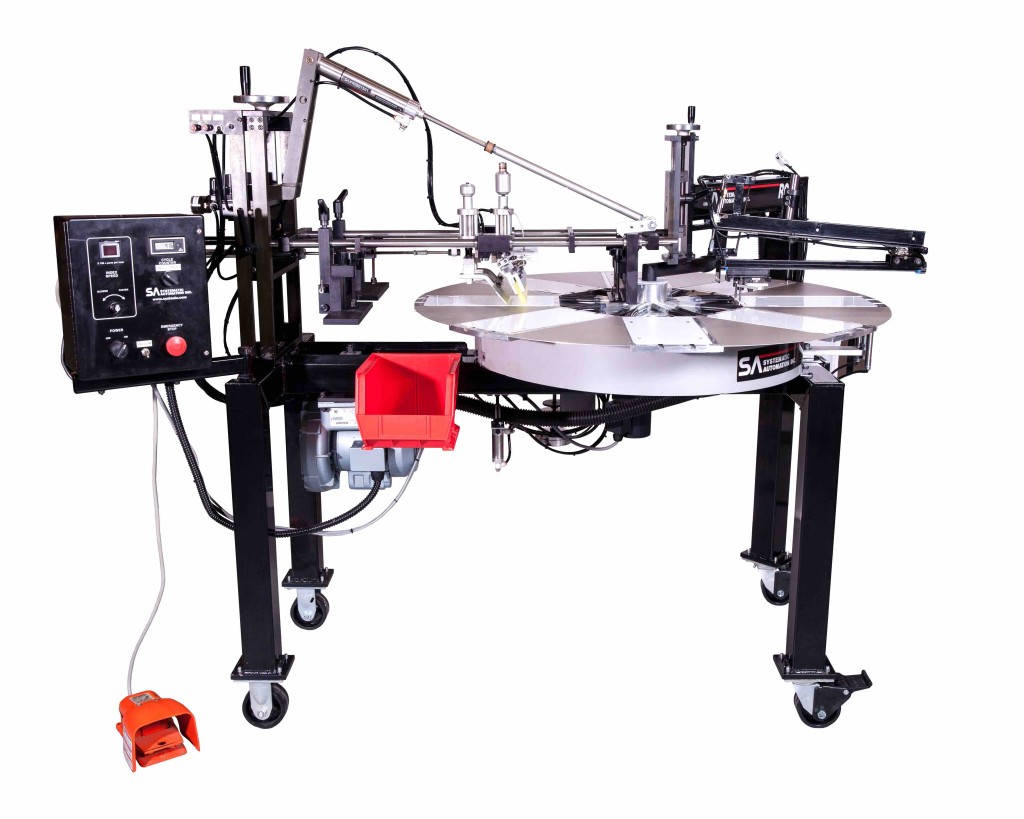 Make the Right Choice for Your Screen Printing Business
Systematic Automation is your choice for professional custom screen-printing machines made here in the U.S.A. We offer an array of custom screen-printing machine models to handle all your printing needs. We also offer UV curing machines, vacuum tables, and heat treatment machines to ensure your printing shop can fill every order. We have experienced technicians that offer support to help set up your machine and any technical questions you have once you start printing. Call or contact us today to speak with one of our expert technicians and choose the right machines for your business.
Some of Our Satisfied Customers