Screen Printing for Car Windshields
Screen printing on automotive windshields requires extreme precision. Screen printing on windshields uses dots to produce the desired print. Custom printing on windshields can help create amazing designs, custom branding, or technical specifications used by every auto manufacturer and after-market parts suppliers.
Branding and windshield custom screen printing has a large market with custom cars, the racing industry, and with large sub-cultures of the country. Offer your customers clean and precise windshield screen printing. 
Ensure clear and precise technical specs and inventory control numbers will help your customer keep track and replace the right windshield their customers need. Our custom machines are the right solution for your shop.
Why Systematic Automation for Your Windshields?
Systematic Automation offers auto windshield screen printing machines for new printing businesses to established shops looking to upgrade their machines and product offerings. We offer an array of custom screen printing machines built right here in the U.S.A.
The Model ST screen printing machine is built for ease, precision, and fast product turnaround. The Model ST is built for all experience levels of printers. The ST is built with pneumatic parts eliminating burn out and obsolete parts. Fixtures can be built for either system for pop-up pins to raise the windshield automatically after the print cycle for ease of operator use and minimizing hand finger prints on your product. 
The Model SST automatic screen printer is the preferred choice for your auto windshields. The Model SST is a highly customizable screen-printer allowing for flame treatment systems or UV curing attachments to give your customers an even more amazing print.
Printing your windshields has never been simpler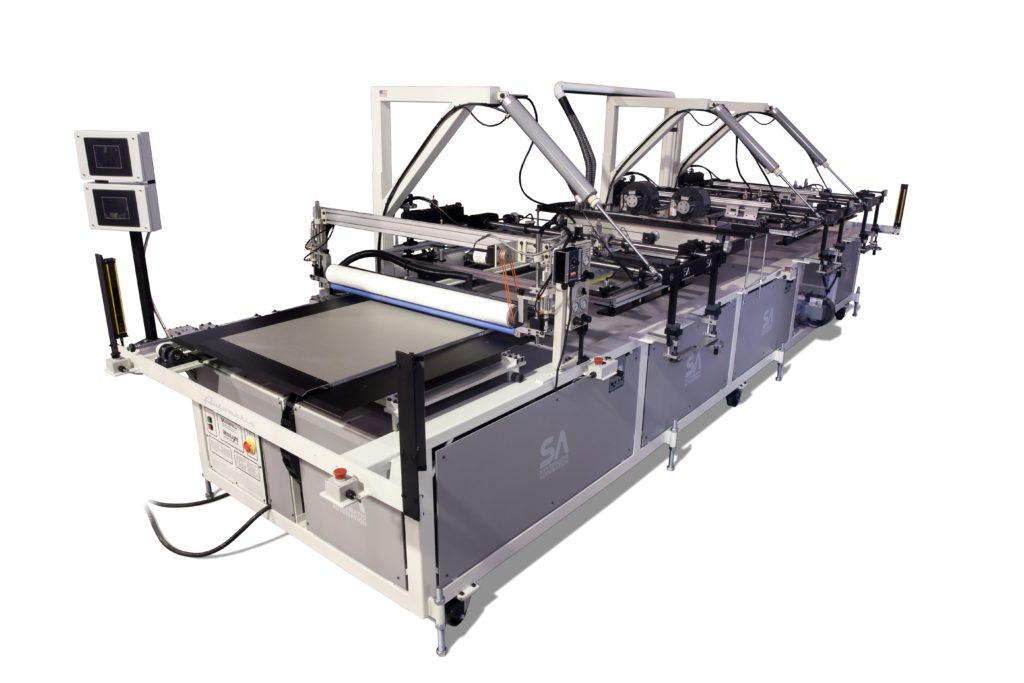 Ideal for panels, windshields, sheet stock, plaques, and more.

Top-quality linear ball bearings rated at over 300 million cycles.

Extremely accurate sliding table position.

Table servo drive coupling features overload/crash protection.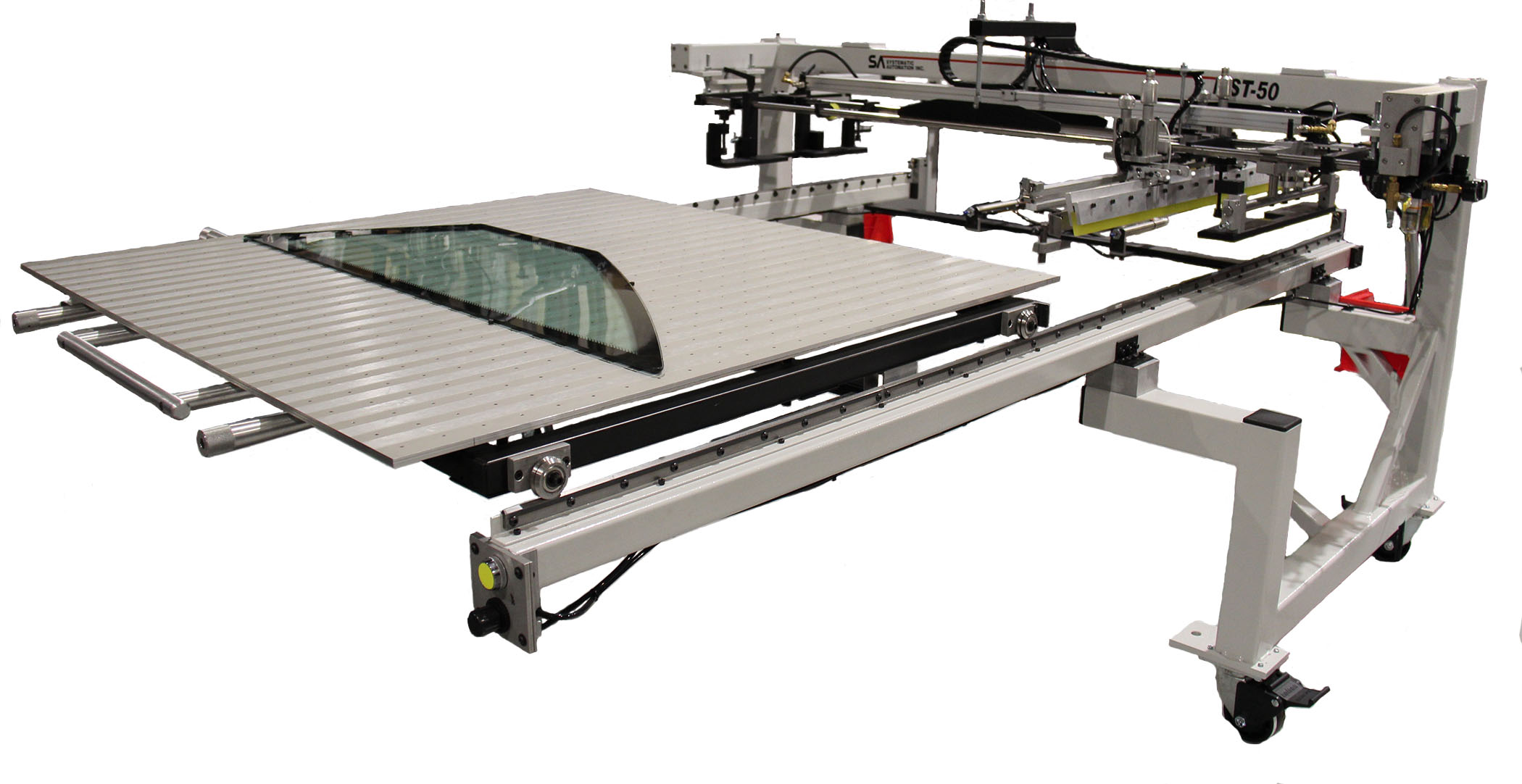 Ideal for 3D products, plates, panels and more.

Top-quality linear ball bearings rated at over 300 million cycles.

Pneumatic system cannot overload or burn out, or become obsolete

Aluminum tooling plate base ground flat within +/- .001" (.025 mm). 
Make the Right Choice for Your Screen Printing Business
Systematic Automation is your choice for professional custom screen-printing machines made here in the U.S.A. We offer an array of custom screen-printing machine models to handle all your printing needs. We also offer UV curing machines, vacuum tables, and heat treatment machines to ensure your printing shop can fill every order. We have experienced technicians that offer support to help set up your machine and any technical questions you have once you start printing. Call or contact us today to speak with one of our expert technicians and choose the right machines for your business.
Some of Our Satisfied Customers