Screen Printing on Nail Polish Bottles
Nail polish bottles are one of the most popular cosmetics on the market. Opaque screen printed branding will allow your nail polish bottles to be noticed among the competition. Unlike an adhesive sticker, the logo will stay with your customer for the duration it is used and beyond. A crisp logo on your nail polish bottle will always stick in the customer's mind.
Offer your customers custom screen printed nail polish bottles, or sell your nail polish mix and OEM print other brand names on the bottles for your customers. You will almost always find nail polish bottles that are screen printed. This is because they want to stand out, and labels don't display luxury, as well as prints directly on the bottle. Screen printing is the optimal method for printing your nail polish bottles. This is because you can achieve crisp, fine text while achieving a print over the entire bottle.
Why Upgrade Your Screen Printing Machine For Your Nail Polish Bottles?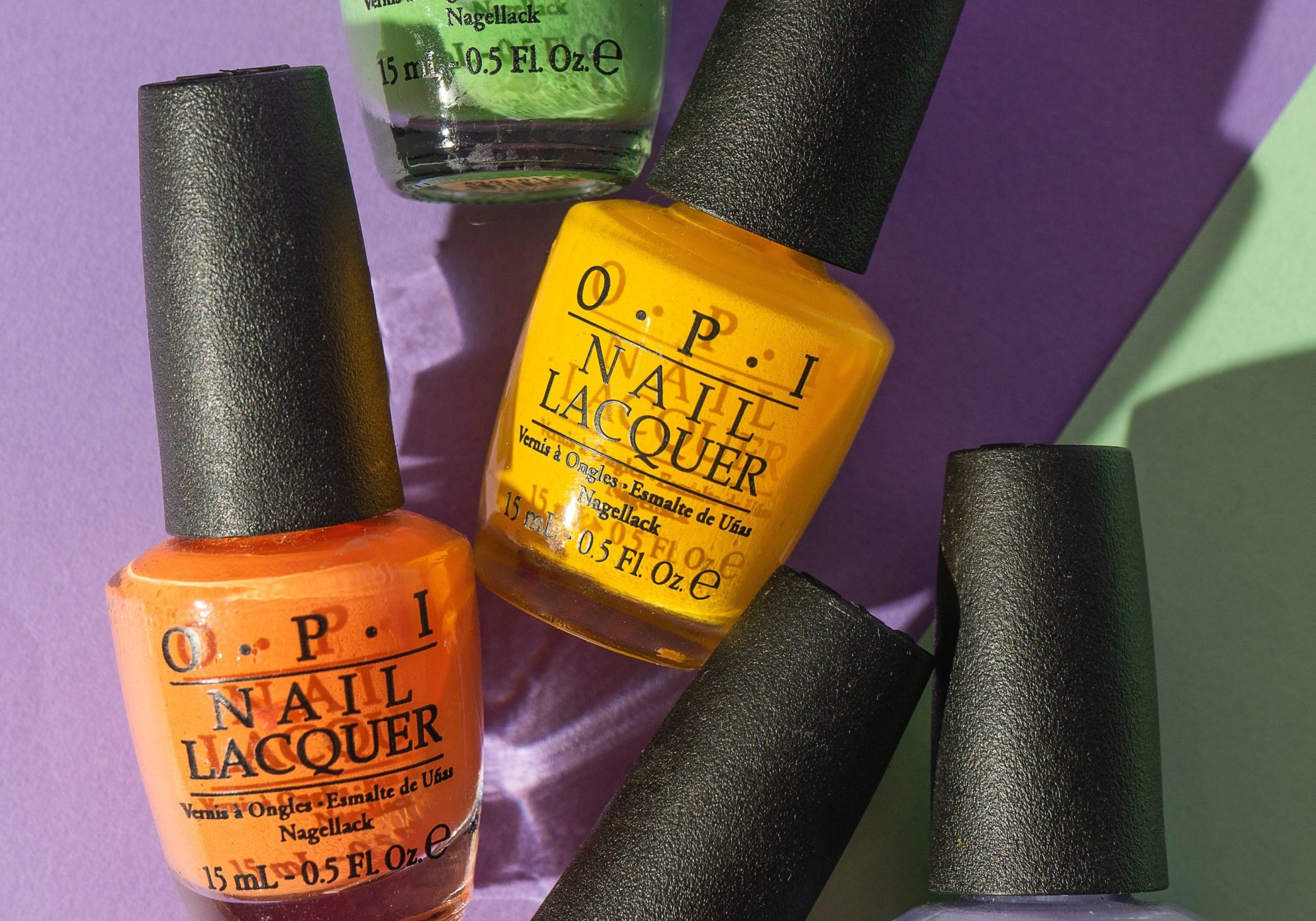 Systematic Automation manufactures precision screen printing machinery for your nail polish bottles, expertly machined for printing. Unlike other methods of printing, this will be an image across the entire circumference of your product. The fixtures for your nail polish bottles are interchangeable and are machined using sturdy material tested for constant use. All machine components and fixtures are machined with the expectation that they will be used 3 shifts a day, 7 days a week, 365 days a year. The first F1-DC from 1985 is still in use today.
Our Model F1-DC is expertly machined and user friendly to operate. It is quoted as being "The most reliable screen-printing machine ever made." With fast and accurate printing and product change over in less than a second, this machine is perfect for new and experienced printers alike. The F1-DC is the industry standard for screen-printing.
The F1-DC can handle all your cosmetic printing needs. Whether it be for a nail polish bottle or shampoo bottle, you will receive a best in class print. We will work with you from the beginning on the best ink for your product and the screen fabric needed for printing. We will take the complexity out of your process. Speak to an application engineer today.
NAIL POLISH BOTTLE PRINTING HAS NEVER BEEN SO SIMPLE!
Ideal for cups, pint glasses, wine glasses, growlers, tubes, and more.
The precision system allows for multicolor printing.
Quick and easy product changeover in seconds.
Approximate throughput of 3,600 parts per hour (depending on the article).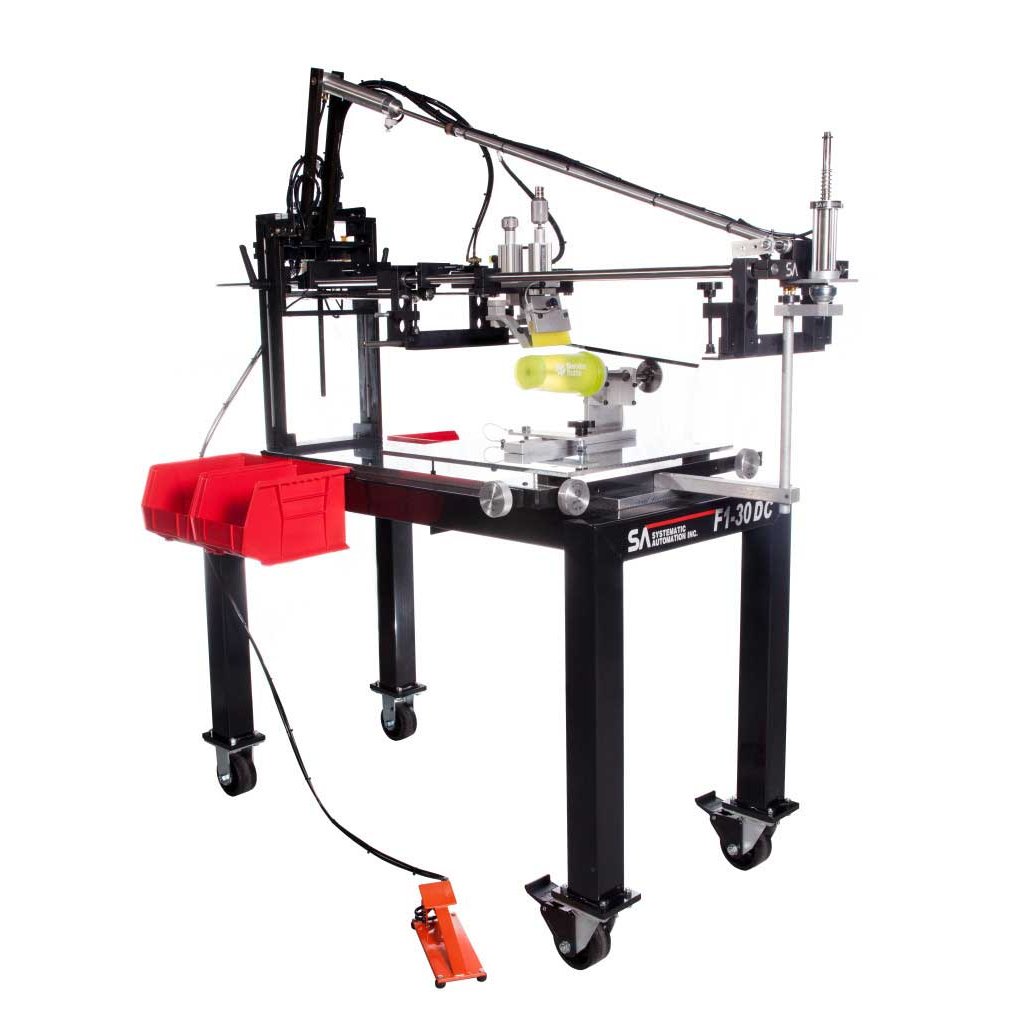 Screen Printing Machines for Nail Polish Bottles
F1 Screen Printing Machine

F1 Screen Printing Machine

Clamshell Printers For Flat Products

Designed for simplicity and precision screen printing.
Aluminum tooling plate base ground flat within +/- .001" (.025 mm).
Capability to print flat & cylindrical products.
Pneumatic system cannot overload, burn out, or become obsolete.

Learn More
Make the Right Choice for Your Screen Printing Business
Systematic Automation is your choice for professional custom screen-printing machines made here in the U.S.A. We offer an array of custom screen-printing machine models to handle all your printing needs. We also offer UV curing machines, vacuum tables, and heat treatment machines to ensure your printing shop can fill every order. We have experienced technicians that offer support to help set up your machine and any technical questions you have once you start printing. Call or contact us today to speak with one of our expert technicians and choose the right machines for your business.
Some of Our Satisfied Customers