Screen Printing Machines for Baseball Bats
If you manufacture customized sporting goods, you need the screen-printing machine that will get the job done efficiently and accurately, so you can provide your customers with a quality finished product. At Systematic Automation, Inc., we can help you accomplish just that, by providing you with the best screen-printing equipment in the industry.
Customized baseball bats are a popular item, both for sports teams and collectors. Whether they're sold as a souvenir that proudly displays a favorite team, or is made especially for sports organizations, your customers want a product that is beautifully crafted and branded with quality printed graphics and logos.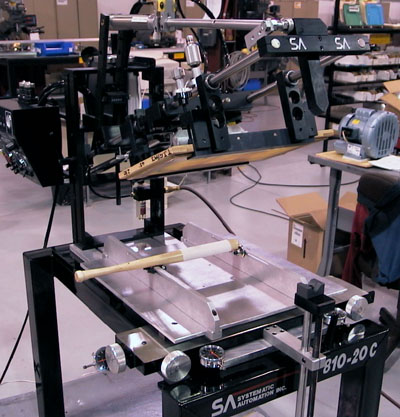 Why Systematic Automation for Your baseball bats?
When you need the right machine for screen-printing customized baseball bats, you can trust the experts at Systematic Automation to help. We have more than 30 years of experience in the printing equipment industry, and all of our products are proudly made in the U.S.A. We offer complete training, as well as customer support whenever you need it.
Our Model F1-DC screen printer can easily and quickly print custom designs on various sized baseball bats. With change out in less than a minute and a cycle time of 2 seconds, print all your bat orders more efficiently. The Model F1 allows for different sets of tooling depending on the bats you choose on printing. We have rollers for bats to freewheel and fixtures that engage the bath on both ends for multi-color registration. The Model F1-DC comes with an option for a dual print head, which allows your print width of 24". Call today to speak with an application engineer.
Printing your baseball bats has never been simpler
Ideal for tubes, buckets, cups, pint glasses, wine glasses, growlers, and more.
Precision system allows for multi-color printing.
Quick and easy product changeover in seconds.
Approximate throughput of 3,600 parts per hour (depending on article).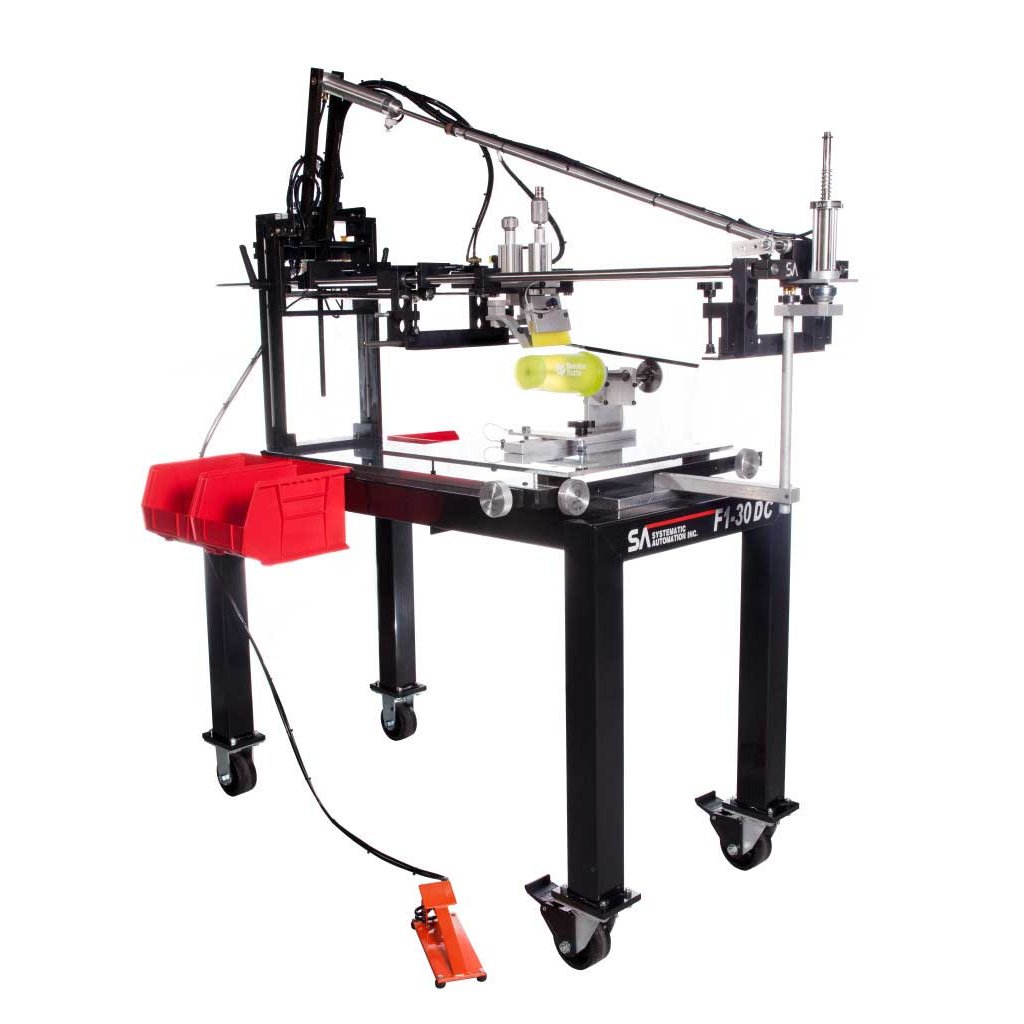 Screen Printing Machines for Foam baseball bats
Make the Right Choice for Your Screen Printing Business
Systematic Automation is your choice for professional custom screen-printing machines made here in the U.S.A. We offer an array of custom screen-printing machine models to handle all your printing needs. We also offer UV curing machines, vacuum tables, and heat treatment machines to ensure your printing shop can fill every order. We have experienced technicians that offer support to help set up your machine and any technical questions you have once you start printing. Call or contact us today to speak with one of our expert technicians and choose the right machines for your business.
Some of Our Satisfied Customers