Screen Printing for Oil Filters
Custom printed oil filters have two essential purposes. First, branding helps new customers or shops find your product associating quality with logo and names. Second, technical specifications need to be clear, concise, and long-lasting on auto parts.
If you are a manufacturer or print for a manufacturer, whether you supply auto parts stores, dealers, or repair shops, your branding needs to be visible and on point when it comes to your oil filters. Every touch your branding has with a customer, the more loyalty you build.
To prevent costly errors with oil filter replacement, screen printing can help to ensure your part's technical specs are clear and visible. Our machines are designed to ensure every print is consistent and quality.
Why Systematic Automation for Your Oil Filters?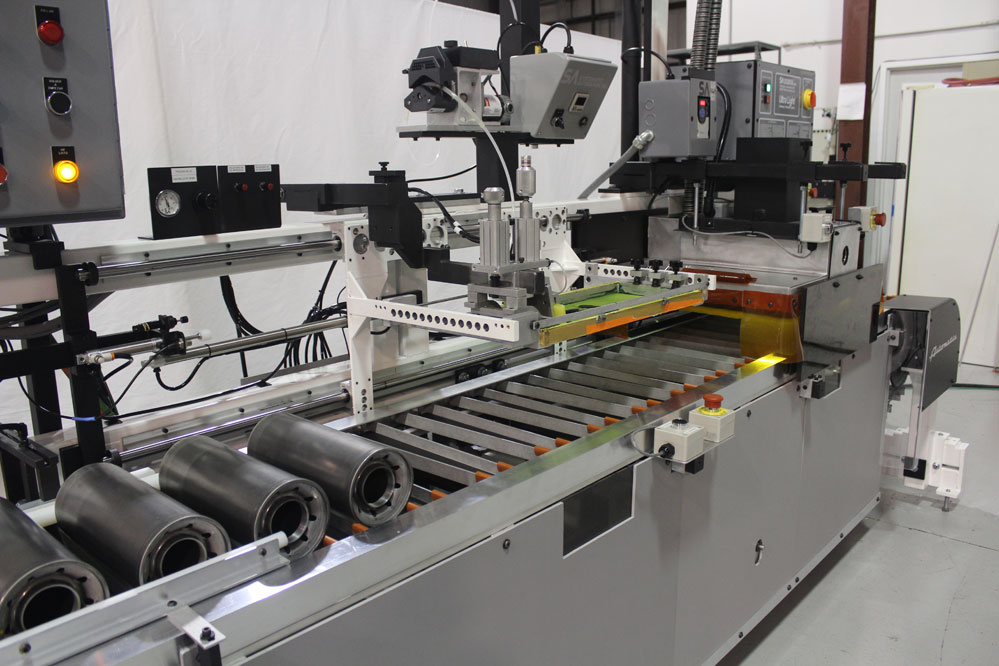 Systematic Automation offers oil filter screen printing machines for new printing businesses to established shops looking to upgrade their machines. We offer an array of custom screen-printing machines built right here in the U.S.A.
The Model ROI Multicolor screen printer is the perfect custom machine for your oil filters. The ROI can print between 1 and 6 colors making branding allowing you design versatility. The ROI has UV curing and LED integration available, making it both practical and reliable as a turn-key system. Different sized filters can be used by the same machine with quick change over. The ROI is the industry standard for automatically screen printing your oil filters.
PRINTING YOUR OIL FILTERS HAS NEVER BEEN simpler
Ideal for cups, glassware, bottles, and oil filters.
Servo driven indexer.
Low maintenance lube-free drive system.
User-friendly touch screen display.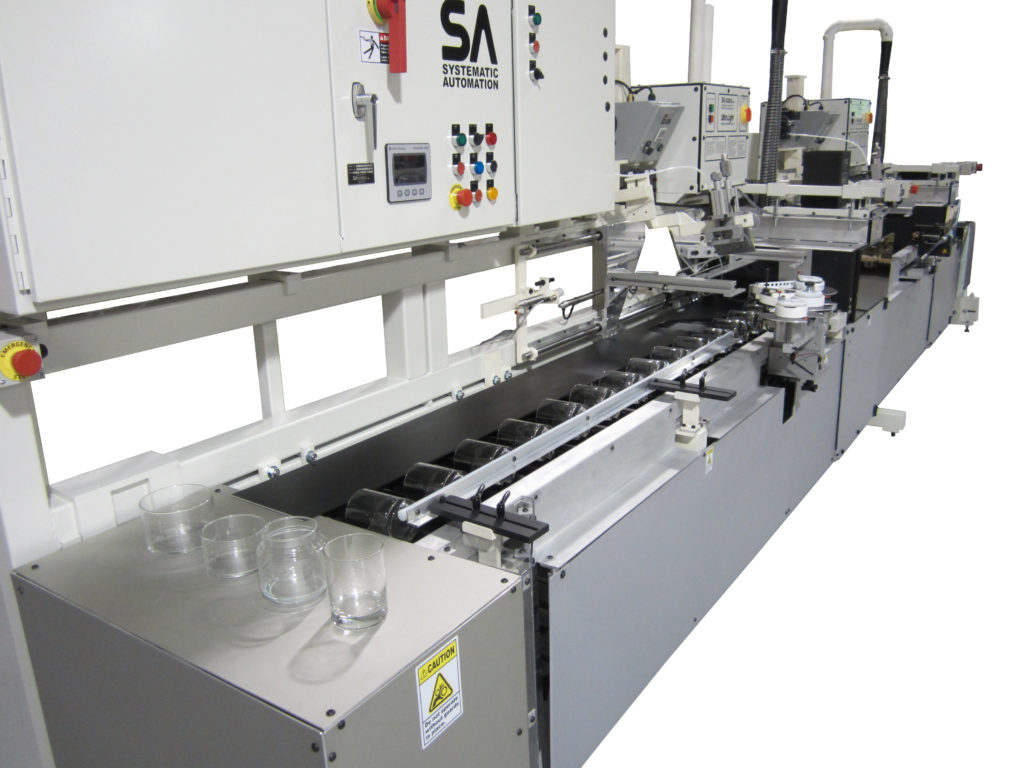 Screen Printing Machines for Napkins
Super ROI Screen Printing Machine

Super ROI Screen Printing Machine

In-Line Printers For Cylindrical Products

Ideal for cups, glassware, bottles and oil filters.
Servo driven indexer.
Industry leading precision.
Modular design permits process integration.

Learn More
Make the Right Choice for Your Screen Printing Business
Systematic Automation is your choice for professional custom screen-printing machines made here in the U.S.A. We offer an array of custom screen-printing machine models to handle all your printing needs. We also offer UV curing machines, vacuum tables, and heat treatment machines to ensure your printing shop can fill every order. We have experienced technicians that offer support to help set up your machine and any technical questions you have once you start printing. Call or contact us today to speak with one of our expert technicians and choose the right machines for your business.
Some of Our Satisfied Customers