Screen Printing your License Plates
Custom plates make great gifts for various occasions of occupations. Custom plates are also a great souvenir to offer in busy tourist locations. Some government agencies may contract out license plate printing. Our machines are what you need for the job. Expand into government contracting and screenprint license plates. No matter the use, we have the machine that will fit with your needs.
Precision is paramount when printing multi-color license plates or frames for the license plates. Fixtures for production printing on license plates should ideally be CNC machined. Another factor to consider is how exposed your license plate will be to the elements when driving. Adhesion may be crucial, in which case you will either require pretreatment or a solvent based ink.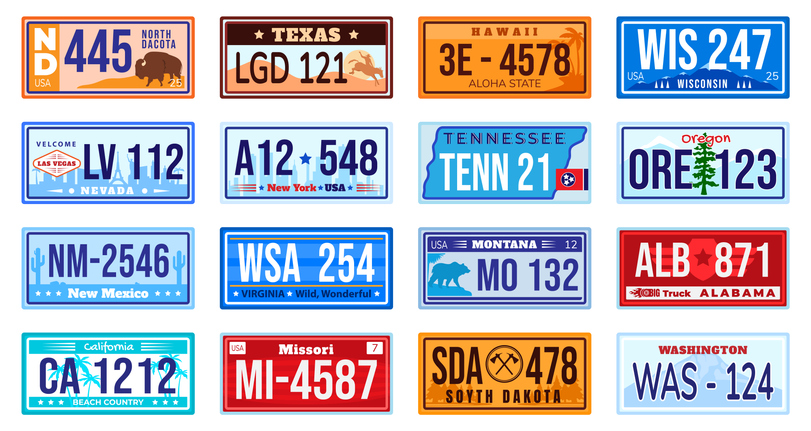 Why Systematic Automation for Your License Plates?
Systematic Automation manufactures screen printing machines that are ideal for license plate printing. Our most popular machines are rotary based. You will be able to print with a standard clamshell printer but the rotary style gives you more options for automating your process. Contact us today for assistance with automating your process.
The

Model NCC automatic screen printing machine is

the industry standard for production printing of license plates and frames. The NCC offers the operator with precision multicolor printing, LED curing and automatic take off. The NCC is manufactured and designed for continuous production. Additional options can be integrated into the NCC such as pretreatment, automatic loading, vision inspection and more.

The

 Model RC-1 semi-automatic screen printing machine i

s an all-mechanical Geneva indexer that is rugged, dependable, and affordable, making it a must for your shop. The RC-1 all mechanical indexer relies on low upkeep of oil without any electronics to burn out or go obsolete. The machine is paid with a pneumatic control panel to future proof your production. The modular design of the RC-1 allows for incorporated automation into your process such as loaders and unloaders of your license plates.
Screen Printing Machines for License Plates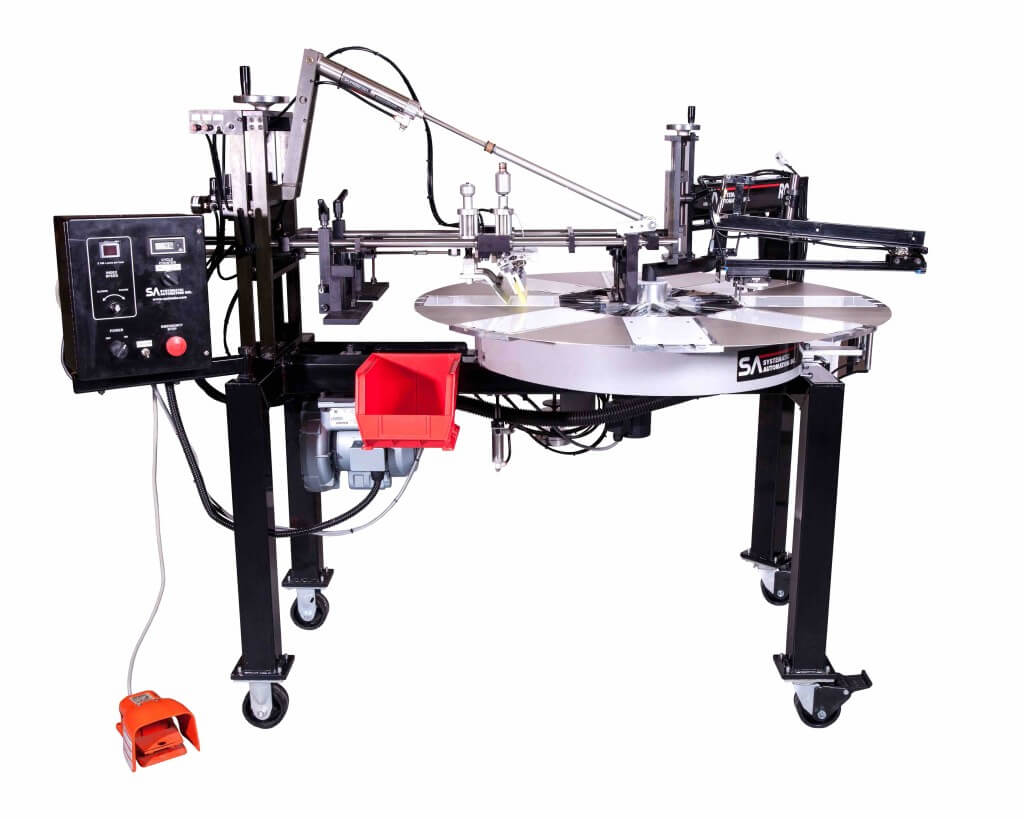 Ideal for license plates, 3D products, shoe insoles, and more.

Top-quality linear ball bearings rated at over 300 million cycles.

Smooth acceleration and deceleration of dial motion.

The machine can operate in a single cycle or fully automatic mode.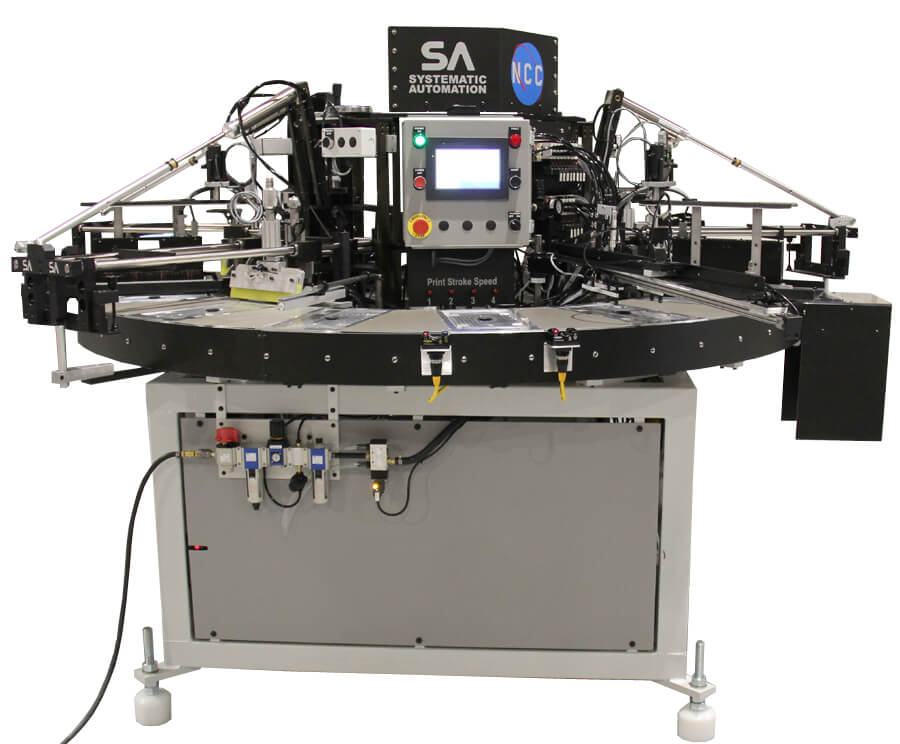 Highest quality servo motor drive and reducer are used.

Modular design permits easy modification and integration.

Electronic positioning of extreme accuracy +/-.001″(.025 mm) at all stations.

Hollow Ring™ dial to servo drive coupling is overload crash protected.
Make the Right Choice for Your Screen Printing Business
Systematic Automation is your choice for professional custom screen-printing machines made here in the U.S.A. We offer an array of custom screen-printing machine models to handle all your printing needs. We also offer UV curing machines, vacuum tables, and heat treatment machines to ensure your printing shop can fill every order. We have experienced technicians that offer support to help set up your machine and any technical questions you have once you start printing. Call or contact us today to speak with one of our expert technicians and choose the right machines for your business.
Some of Our Satisfied Customers