40,000 Square Foot Headquarters in Farmington, Connecticut USA.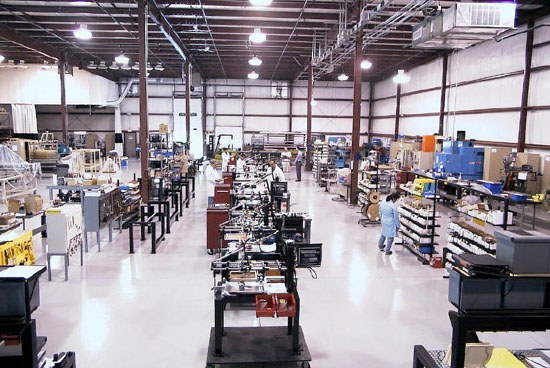 Partial view of assembly area with fully stocked spare parts. Semi-automatic machine assembly line.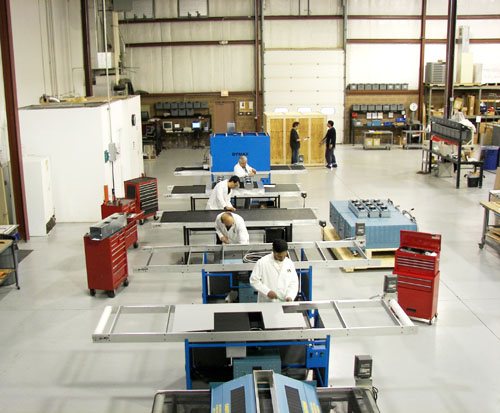 Assembly line for UV Conveyors. Designed in the USA with options for custom features.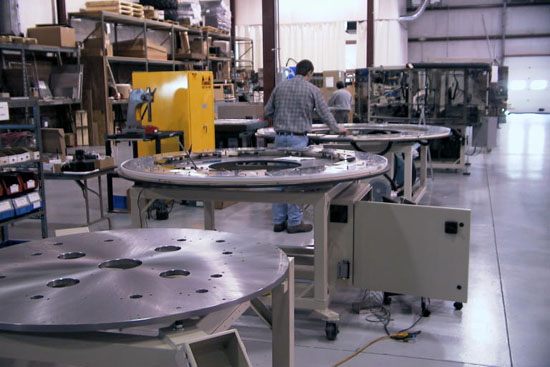 Assembly line for Rotary Index Machines. Different options and levels of automation can be added such as a turn-key system that will load, print, cure and unload your parts.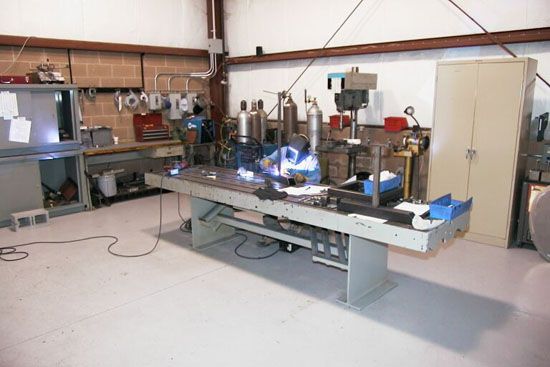 Mig and Tig welding department where shop air is continuously filtered free of smoke. Heavy duty bases for all machines are welded in house.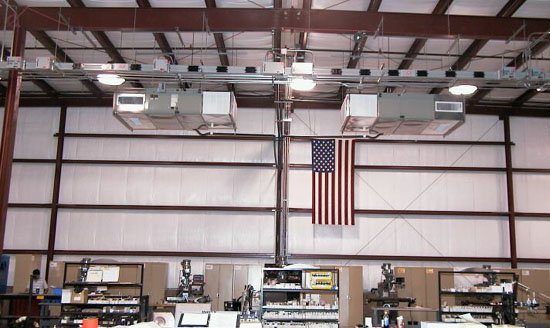 Any smoke or dust generated from manufacturing operations is removed from the air by air purification systems located throughout the factory. All departments, including shipping and welding, are air conditioned.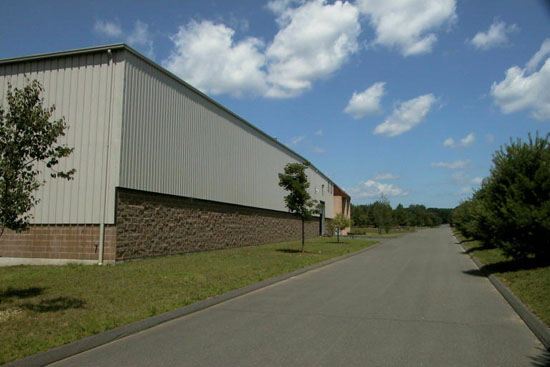 Rear view of our facility situated on a beautifully wooded 10 acre site.