VACUUM TABLES FOR DIGITAL INKJET FLATBED PRINTERS
The flatness of the printing surface is the most important component of a flatbed inkjet printer. Depending on how close the surface is to the print head, variations in flatness may lead to image distortion. The vacuum tables from Systematic Automation provide the best complement to any flatbed inkjet printer worldwide, with an industry-leading flatness of +/-.001" (.025mm).
Our vacuum tables are tailored to your exact specifications and can include partitions and various other features to aid in the digital printing process. With the assistance of our team of application engineers, we will find the best location for your desired options and build you a vacuum table that is specifically designed for your inkjet printer.
The difference a high-quality vacuum table makes to your printed image will surprise you. Just send us a drawing of your desired vacuum table, and we'll do the rest. We'll even store your vacuum tables for convenient access when you're ready.
If you're looking for the best in vacuum table design and flatness for optimal printed image quality, look no further. To achieve outstanding results every time, our application engineers will help you select the best vacuum table for your inkjet printing process.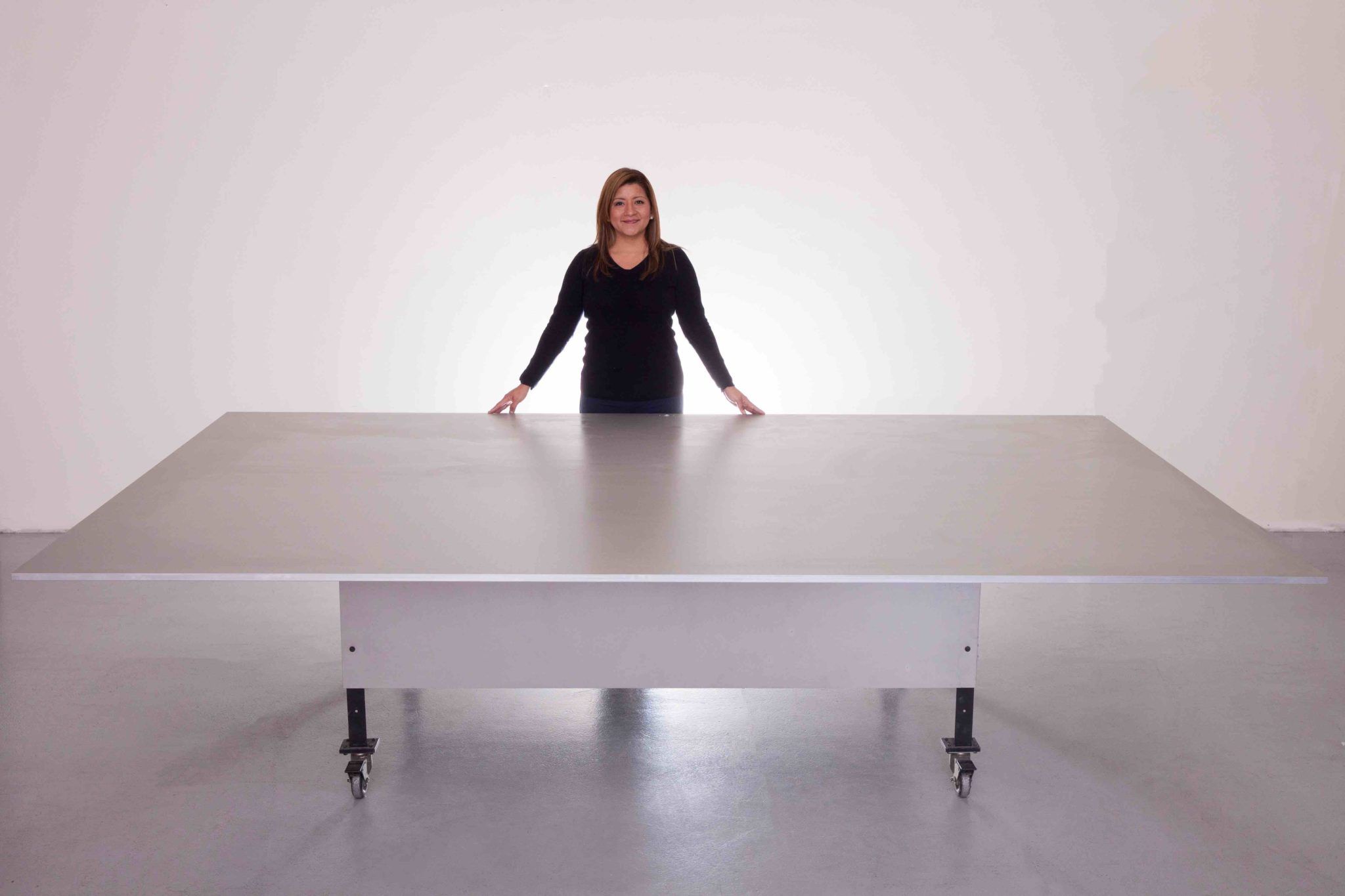 Systematic Automation super precision vacuum tables provide a flatness of +/-.001″ (.025mm) per linear foot, making it the flattest vacuum table available. Additionally, we provide an array of features and customizable options to complement the vacuum table for your inkjet flatbed printer, such as:
Features a honeycomb core for optimum airflow and an anodized surface plate (color black optional) all in a lightweight package.
Vacuum table design to manage thermal expansion/contraction of materials and maintain parallelism of the vacuum table top.
Internal vacuum zones and partitions can be installed to suit your system.
Automatic registration popup pins and optical viewing ports are just a couple of the options available to you.
Thickness and size of the vacuum table is custom to your specification (no size is too large).
Our knowledgeable engineering department will assist you in selecting the optimal size vacuum table, type of pump best suited for your needs, and port location. Our precision vacuum tables are available with vacuum port connections from any side of the table, or at any location from the bottom of the table.
You can also call on Systematic Automation to resurface your current vacuum table, applying our extensive knowledge in manufacturing precision vacuum tables to providing superior engineering enhancements to your current product.
At Systematic Automation, we have vast experience in providing the most cost-efficient solution for your application requirements. With our customized approach, we make sure that you get the vacuum system required for your application, without paying more than you need to.
Systematic Automation is recognized as a leading global supplier of vacuum tables, with experienced engineers providing customized solutions. We provide exceptional customer service and ongoing support to ensure success of your installation. Contact us today to learn more about our high-performance vacuum tables for digital inkjet flatbed printers.
Looking for a different vacuum table?
We have a large variety of tables available.