Screen Printing on your artillery
The Model F1-DC is your solution for quick and simple printing on your artillery. Whether you need to print colored bands around the artillery or number them for keeping track of inventory. Printing on artillery is not a typical application for other screen printing manufacturers. We have pre-engineered a variety of solutions from our 40 years of experience working on a wide variety of different applications. All engineering and manufacturing is done at our factory in Farmington, Connecticut. Tours of the facility to try out a machine and see our manufacturing processes are welcome.  From mortar shells, to bullets, to weapons, we have you covered.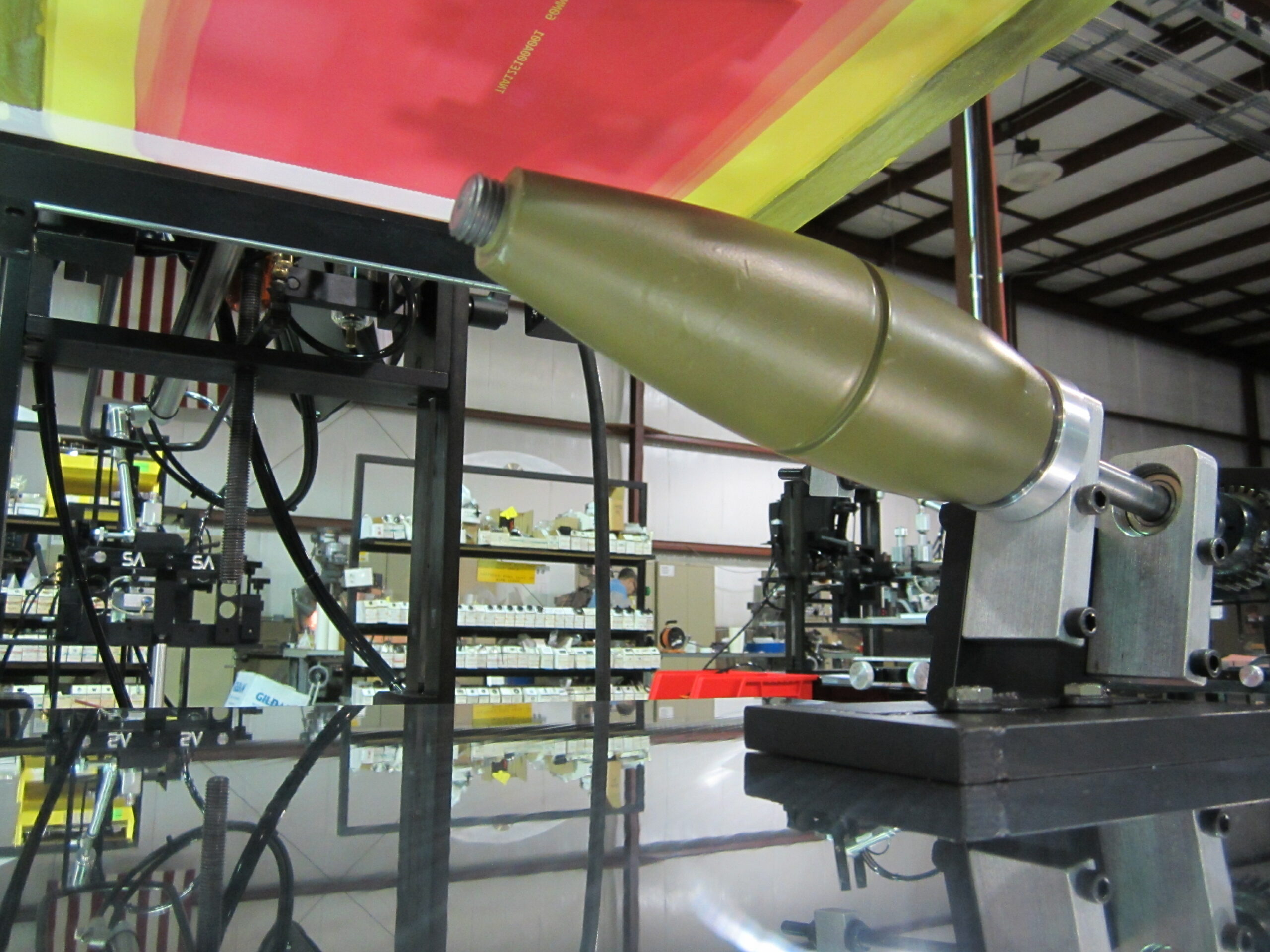 Printing on your artillery is a simple process when using the Model F1-DC. All tooling is dedicated for your specific substrate. The F1-DC can print a variety of different artillery using the same printer. Changeover between products  can take less than a minute. You can go from printing something as tiny as a bullet to a heavy duty mortar shell. Machines can be designed for larger and more intricate products and processes. Automatic solutions are available with loaders, unloaders, vision, pretreatment and more. UV curing and heat tunnels are available for curing your artillery and can be integrated to automate your printing process. All UV systems and heating tunnels are manufactured and engineered at SA headquarters in Farmington, CT. Contact us today to speak with an application engineer.