Screen Printing Nail Files
Screen printing on nail files is the industry solution for imaging. The ideal ink would be UV with pretreatment or solvent based inks. Since the nail file will continuously be used and your image continuously scratched, adhesion promotion is ideal for this application as it will need to withstand heavy customer use.
Optimize your brand visibility on a product the customer will continuously see while using. The images you print using the screen printing method can leave heavy enough of a deposit to feel with ones finger tips.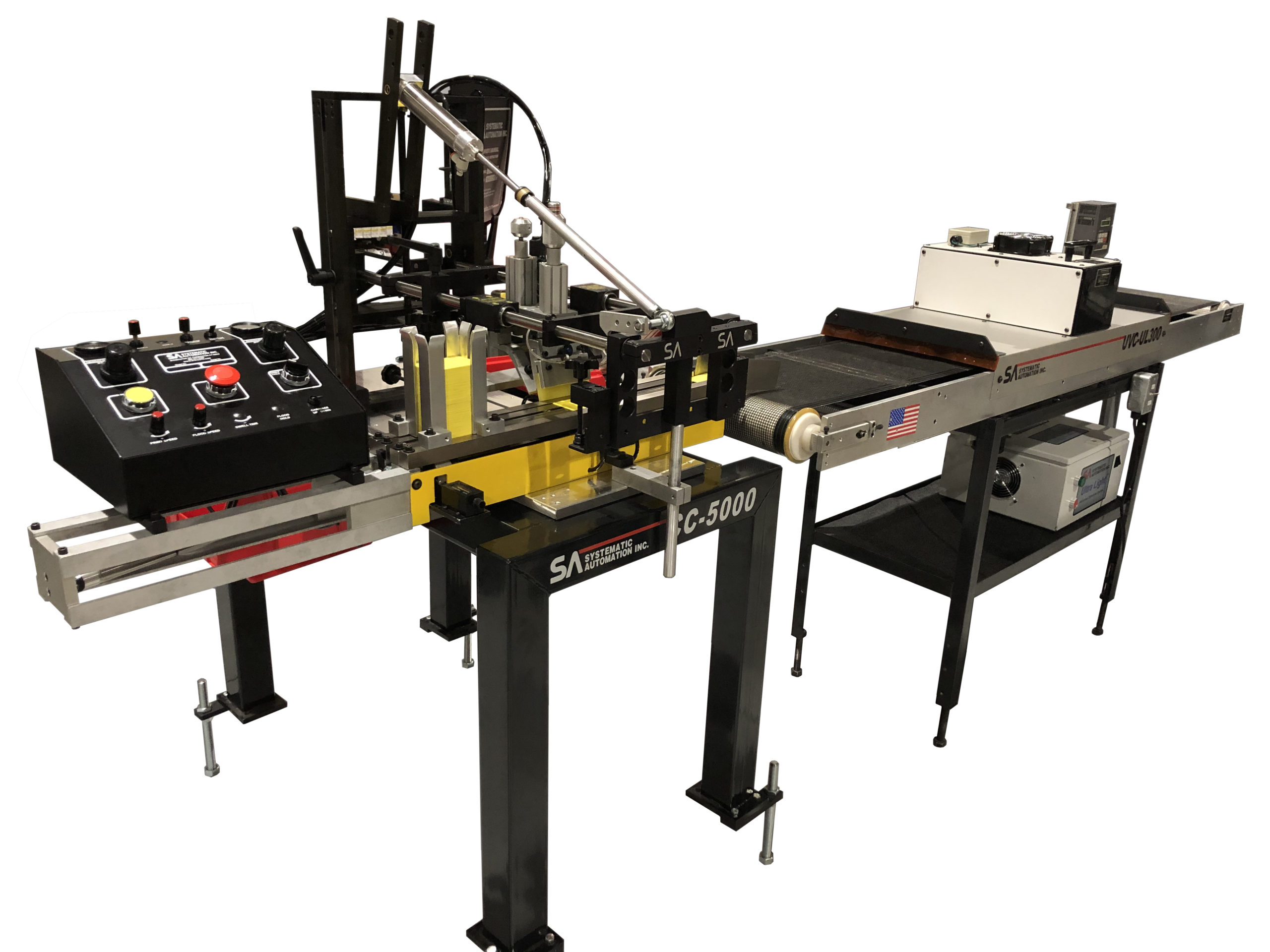 SCREEN PRINTING NAIL FILES HAS NEVER BEEN SIMPLER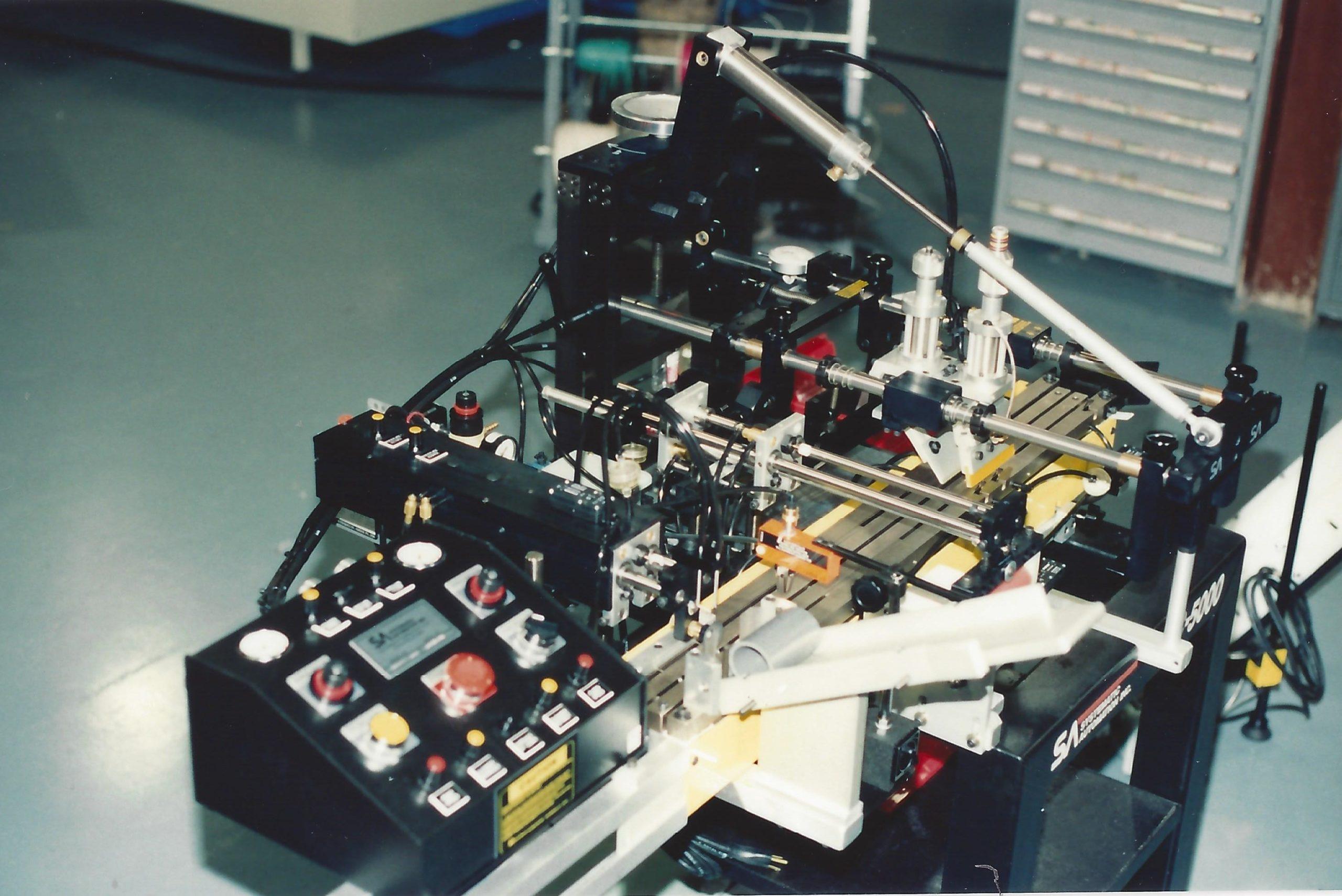 The Model CC-5000 Screen Printing Machine can be configured to print nail files. Fingernail files can be automatically printed on our Model CC-5000 Screen Printer at a rate of 3,600 parts per hour. The nail files are loaded into the feed magazine on the machine, feed fingers automatically move the nail files along the machine to the print station, and then the nail files exit onto a ramp off the machine. Systematic Automation manufactures conveyor dryers that can be placed next to the Model CC-5000 to dry the ink as the nail files come off of the printer.
Because the screen printing process is able to print a heavier ink deposit than other printing processes, it is the most effective way known to print a nail file. Pretreatment systems may be integrated onto the system for adhesion promotion. Call today to speak with an application engineer on how best you can print your nail files.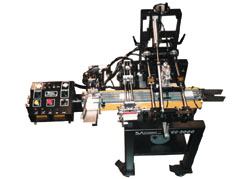 CC-5000 SCREEN PRINTING MACHINE
Designed to your specification with optional servo integration.
Top quality linear ball bearings rated at over 300 million cycles.
Pneumatic system cannot overload, burn out or become obsolete.
Make the Right Choice for Your Screen Printing Business
Systematic Automation is your choice for professional custom screen-printing machines made here in the U.S.A. We offer an array of custom screen-printing machine models to handle all your printing needs. We also offer UV curing machines, vacuum tables, and heat treatment machines to ensure your printing shop can fill every order. We have experienced technicians that offer support to help set up your machine and any technical questions you have once you start printing. Call or contact us today to speak with one of our expert technicians and choose the right machines for your business.