Screen Printing Machines For Saw Blades
Saw blades are used across a variety of industries. Saw blades ideally will have your logo on them through the time span of the customers' use so that they may associate your product with durability. Screen printing provides opaque and crisp images. Solvent inks are the industry standard for adhesion of ink on your products. The brand of saw blades is what drives orders and what your customers' will continuously see.
We understand that printing on your logo may be daunting at first but we have engineered an industry leading system to take the complexity out while you work on the logo that best fits your company with durability that quality sourced products can provide. All SA equipment is completely engineered and manufactured in the USA.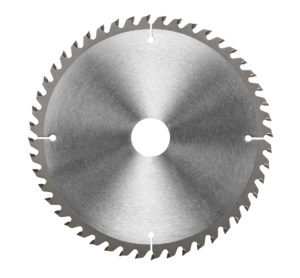 The Model RC-1 is the industry leader for printing your saw blades. The modular design of the RC-1 allows you to choose between a semi-automatic machine to a full automatic turn-key machine. The turn key system can auto load, print and unload on a UV conveyor. More options such as pretreatment and visual inspection can be integrated. The RC-1 was designed with the user in mind. We took the complexity out to make it easy for anyone to operate the machine. You will be able to hypothetically turn the machine on and simply walk away and wait for the finished parts at the end of the line. Systematic Automation works with a variety of different automated machinery companies to provide further assistance on automating your entire process from printing to packaging. Call us today to speak with an application engineer.
Printing Your Saw Blades Has Never Been So Simple
Ideal for license plates, 3D products, shoe insoles and more.
Top quality linear ball bearings rated at over 300 million cycles.
Smooth acceleration and deceleration of dial motion.
Machine can operate in single cycle or fully automatic mode.