SYSTEMATIC AUTOMATION SCREEN PRINTING MACHINE MANUFACTURER
Systematic Automation has been making screen printing machines, UV curing machines , flame treatment machines , and vacuum tables for 40 years. SA has been engineering industry leading machines & providing proven solutions since 1983. Every SA product is built & designed in the USA.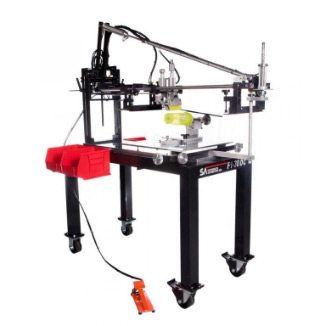 World's largest manufacturer of precision screen printing machines.
Print all of your flat & cylindrical products.
Training & immediate support provided.
Over 40 years of designing and manufacturing knowledge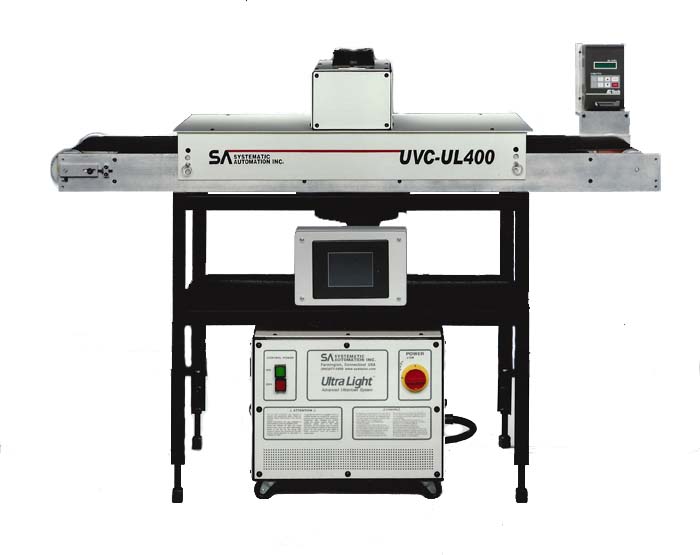 For UV curing your flat and cylindrical products.
Revolutionary patented irradiator design.
Lamp sizes up to 40″(101cm). Conveyor belts up to 144″(365cm).
Tri-Power System (200/300/400 WPI) with Adjustable Settings.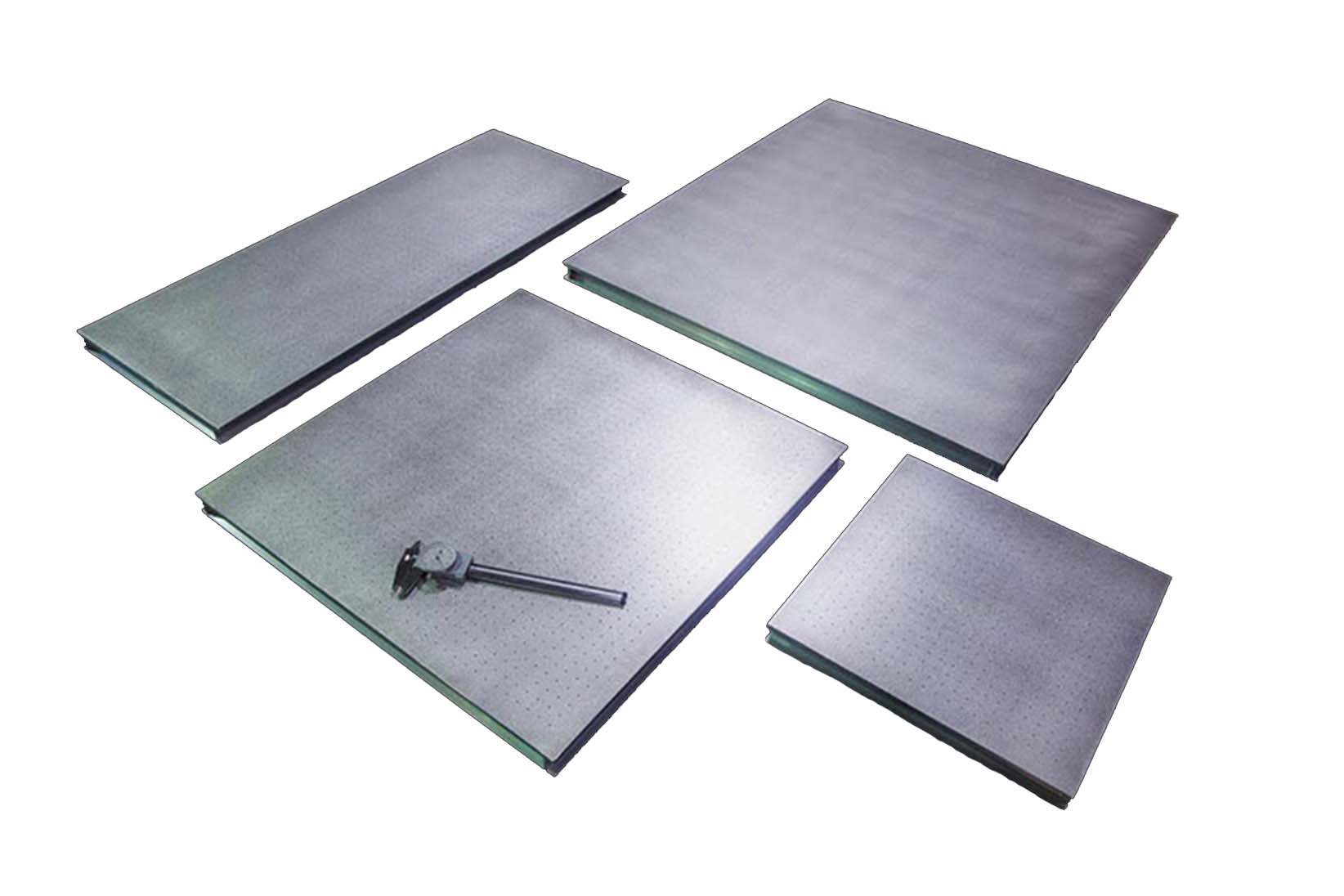 Capable of flatness plus or minus 001" (.025mm) over a ten square foot span.
Vacuum tables manufactured for your process.
Over 40 years of design and manufacturing knowledge.
Modular system integration with options available for your application.
SOME OF OUR SATISFIED CUSTOMERS
Preparing businesses for printing since 1983
Maximize your profits and control your production by taking your printing in house. It is easier than ever to produce precise designs with long-term durability using one of our industry leading screen printing machines.
Learn more about how your can start your own screen printing business.
We are here to help your business succeed. Connect with our expert team to learn more and have all your questions answered in real-time.
Taking your printing in house will substantially improve your yearly ROI
Our machines are easy to learn, with U.S. based support available as needed
Save money and centralize your production through printing in house
Have more control over the delivery of your branded product
Print Any Product With Industry Leading Equipment
Providing industry solutions since 1983.
Manufactured and engineered in the USA.
Quality and durability are what we are known for.
Immediate domestic customer support.
At Systematic Automation, we strive to increase the productivity of our customers through world class screen printing machines, uv curing systems and vacuum tables.

World Class Screen Printing Machines
Systematic Automation screen printing machines can handle a nearly infinite variety of products. We manufacture machines that can print on cylindrical, flat, rigid and flexible products. Our machines are designed to lower your printing costs, and increase your productivity.
Exceptional Flame Treatment Machines
Systematic Automation is a leading manufacturer of flame treatment equipment such as our patent pending flame treatment design to provide 360 degree coverage of all types of cylindrical products.
UV Curing Systems for Inks, Coatings and Adhesives
For both conventional UV curing systems and LED curing, Systematic Automation has you covered. From equipment design to after sale servicing as well as parts, Systematic Automation prides itself in being a one stop shop for all your UV curing needs.
For over 30 years our vacuum tables have been designed and manufactured to the highest possible tolerances. Because we offer so many different options, we can customize vacuum tables for your specific vacuum application. We also have extensive experience in providing vacuum tables with CNC capabilities. Contact us today and let us create that vacuum table that is just right for you.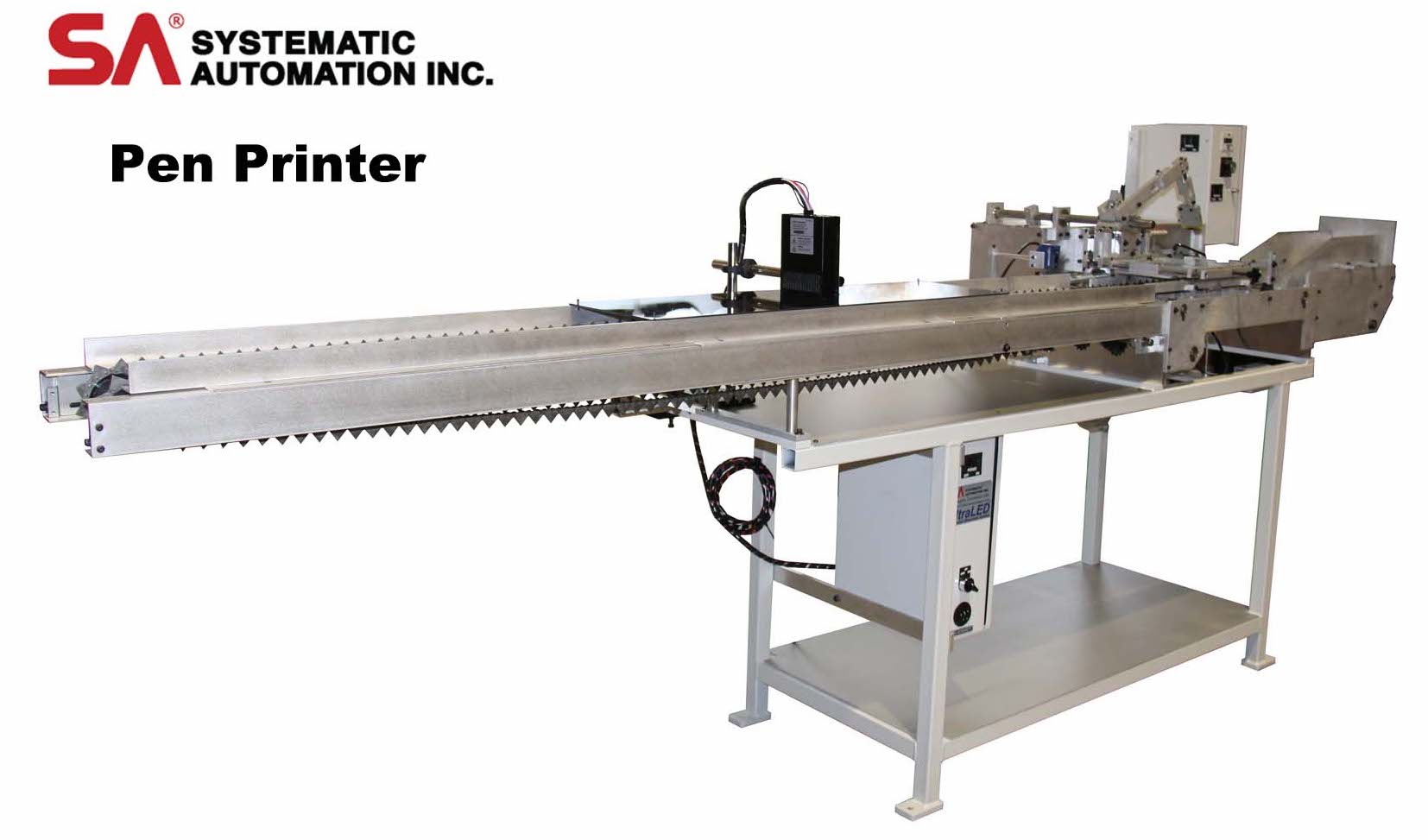 For over 75 years the in-line all mechanical pen printer has been around in various iterations. The SA printer uses chains and cams rated well over 300 million cycles. Precision machine tool quality throughout. This is a machine that will last you a lifetime. SA engineers have taken the historic designs of the past and…
Read More