Screen Printing Machines for Tubes
If you produce industrial tubes, you know how important it is to get the right printing on your plastic or glass tubing. Tubes are used in a variety of industries, and it's important that they're labelled clearly and correctly. Fortunately, Systematic Automation can help you get the screen-printing equipment you need to provide accurately printed tubing, effectively and efficiently.
Industries such as oil and gas petrochemical, automotive, mechanical, construction, beverage and many others rely on tubing for production. They also need these tubes to have accurately printed, durable labelling. We can help you efficiently screen-print the tubes you manufacture by offering you state-of-the-art printing machines for your needs.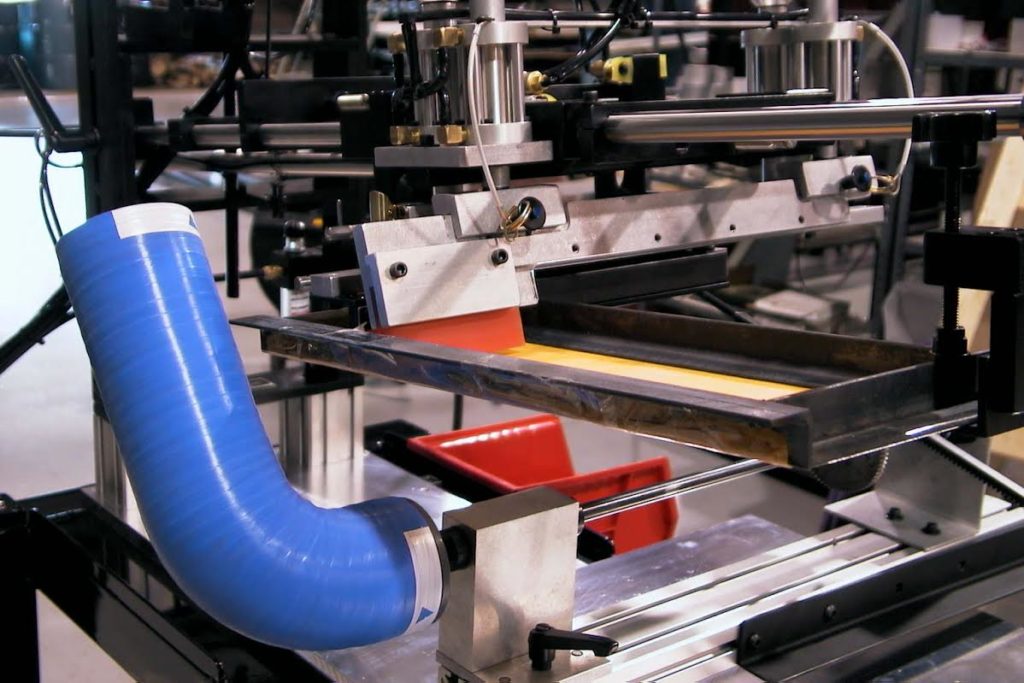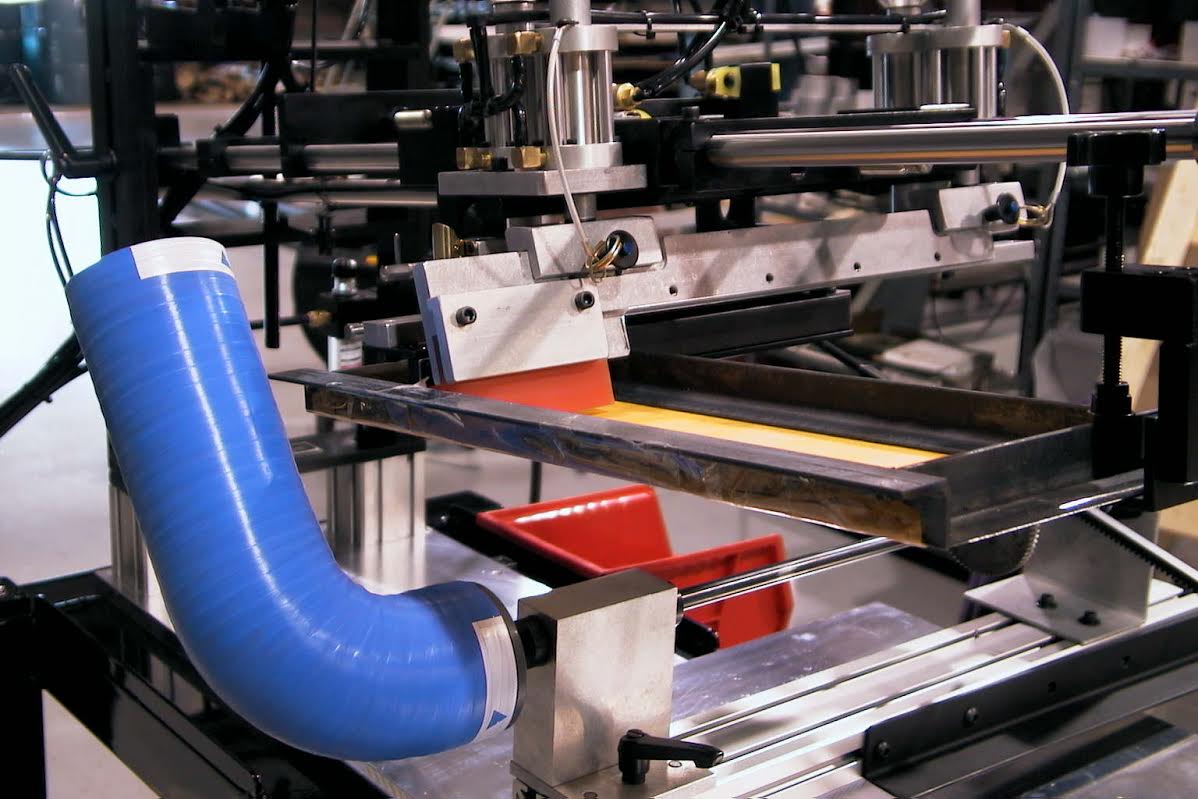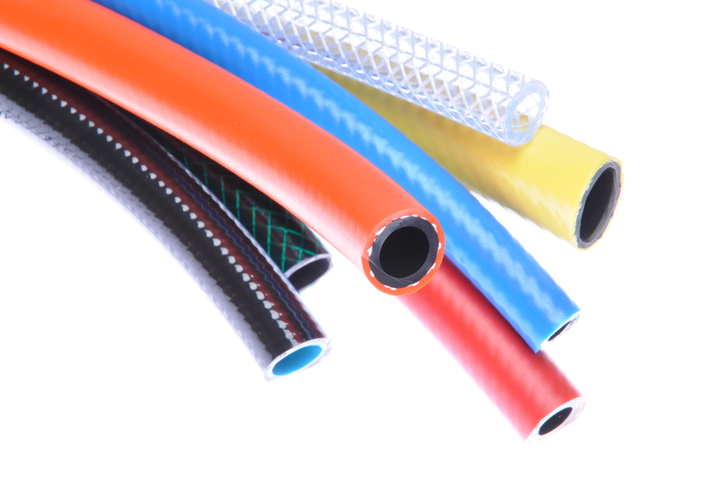 Why Systematic Automation for Your tubes?
At Systematic Automation, we take pride in providing our customers with the best available screen-printing machines for their tubes. We offer quality machinery designed for efficiency and concise printing. And, when you choose us, you will never have to worry about getting the help you need with your machines – we provide thorough training and excellent customer support.
Our F1-DC screen-printing machine is perfect for your needs, because it has multi-diameter printing capabilities, allowing you to print on various industrial tubing of all types of materials, including plastic. Keeping a longer lasting and cleaner print on your industrial tubes is as easy as using a foot pedal. The modular design of the F1-DC allows your to quickly changeover tooling for different diameter tubes in less than a minute. Throughput time for printing is approximately 1 part per 2 seconds. UV and Heat systems are available for curing the ink on your tubes. Call today to speak with an application engineer.
Printing for your tubing has never been simpler
Ideal for plastic tubing and other tubes, cups, pint glasses, wine glasses, growlers, and more.
Precision system allows for multicolor printing.
Quick and easy product changeover in seconds.
Approximate throughput of 3,600 parts per hour (depending on article).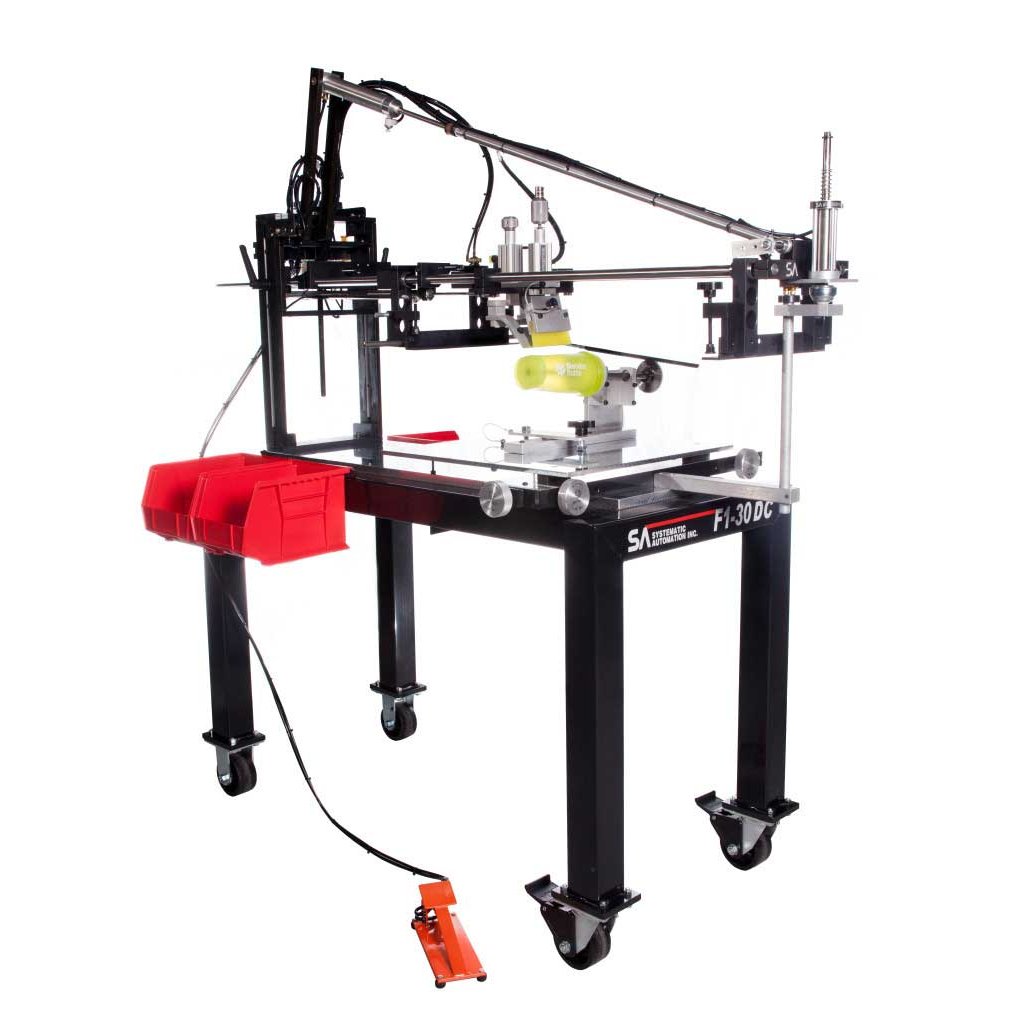 Screen Printing Machines for Tubes
Make the Right Choice for Your Screen Printing Business
Systematic Automation is your choice for professional custom screen-printing machines made here in the U.S.A. We offer an array of custom screen-printing machine models to handle all your printing needs. We also offer UV curing machines, vacuum tables, and heat treatment machines to ensure your printing shop can fill every order. We have experienced technicians that offer support to help set up your machine and any technical questions you have once you start printing. Call or contact us today to speak with one of our expert technicians and choose the right machines for your business.
Some of Our Satisfied Customers