Screen Printing on Suction Canisters
If you're a manufacturer of suction canisters, you know that your clients demand accuracy and durability – both of the product itself and anything printed on it. You need to ensure that printed information is precise and meets rigorous client specifications, and you need the screen-printing machines that can help you do that. Systematic Automation, Inc. can help.
Suction canisters are used in many areas, including hospitals, ambulances, laboratories, and more. Because of this, it is vital that the printing on suction canisters is both durable and accurate. At Systematic Automation, we take your needs seriously, and provide you with the screen-printing machines you need for precise results.
Why Upgrade Your Screen Printing Machine For Your Suction Canisters?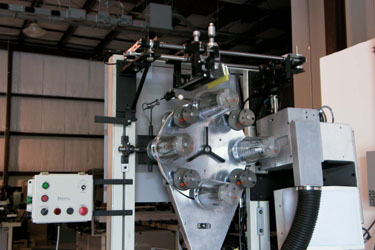 At Systematic Automation, we understand the importance of providing machines that can help you print your product to the exact standards of your client. We're proud of our screen-printing machines – the quality of print, the efficient speed, and their durability. Not to mention, we fully support our customers, both with complete training and excellent customer support.
Systematic Automation is pleased to offer the Model T8-SS Automatic Screen Printer, which is ideal for printing on suction cannisters. It prints up to 4300 parts per hour, and the fully mechanical design allows for very low upkeep. All of our screen-printing machines are made in the U.S.A. Loading and unloading systems can be integrated for complete automation of your printing process.
Conventional UV and UV LED are optional. If you have different sizes canisters, they can easily be printed using the T8-SS. Any product you have will behave as tooling specifically designed for its size. The modular design of the T8-SS allows for quick changeover between dials for suction cup size changeover. Call today to speak with an application engineer.
Printing your medical canisters has never been simpler
Ideal for suction cannisters, syringe barrels, chapstick containers, spark plugs and more.
Print up to 4,300 parts per hour.
Fully mechanical design allows for very low upkeep.
Pneumatic system cannot overload, burn out or become obsolete.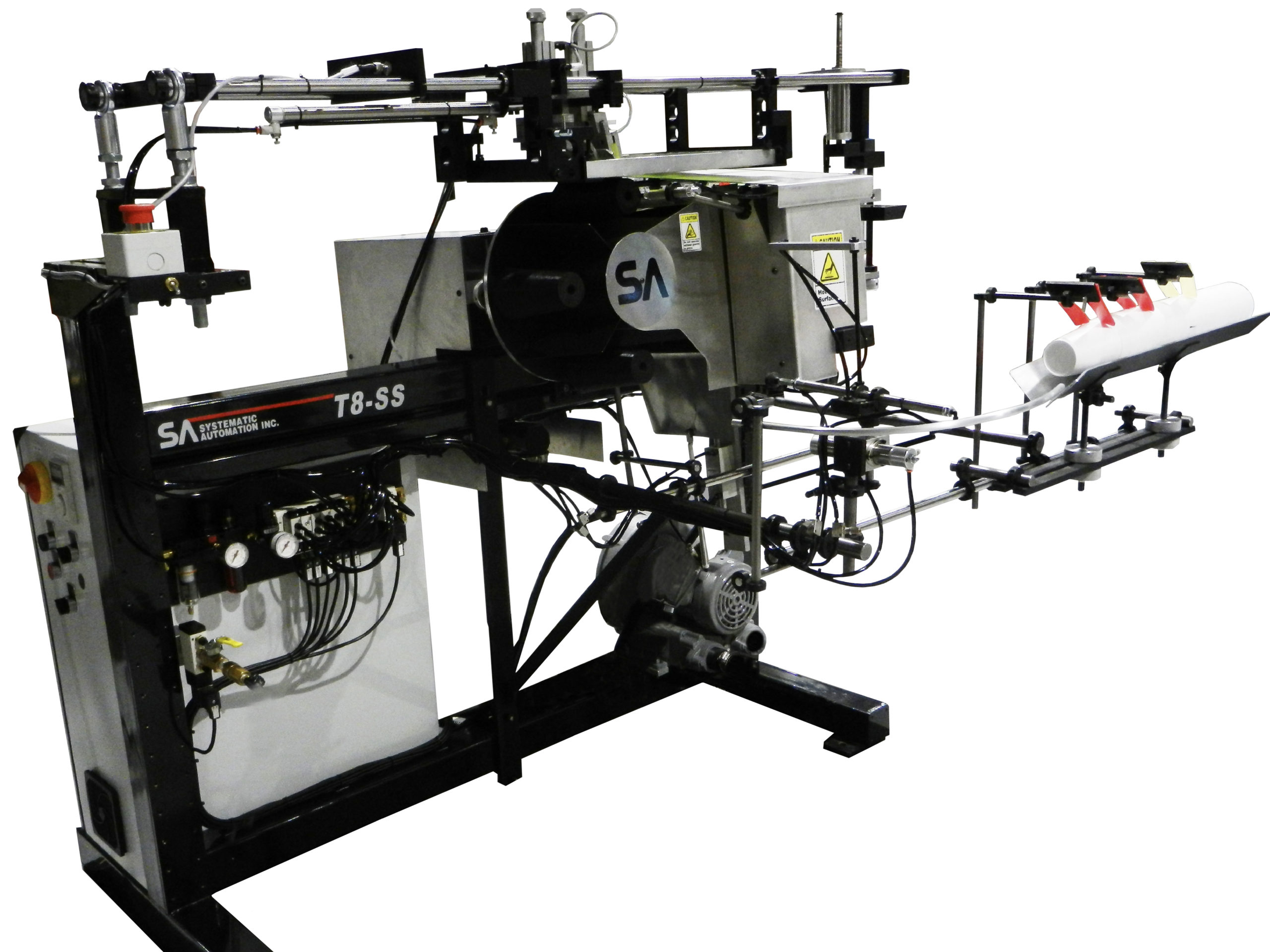 Screen Printing Machines for suction canisters
T8-SS Screen Printing Machine

T8-SS Screen Printing Machine

Turret Motion Printers For Cylindrical Products

Integrated UV and take-off system.
Simple, reliable, easy to service.
Machine tool quality and durability.
Harmonic acceleration and deceleration of rotary indexer.
Optional integration of automatic loaders, pretreatment and more.

Learn More
Make the Right Choice for Your Screen Printing Business
Systematic Automation is your choice for professional custom screen-printing machines made here in the U.S.A. We offer an array of custom screen-printing machine models to handle all your printing needs. We also offer UV curing machines, vacuum tables, and heat treatment machines to ensure your printing shop can fill every order. We have experienced technicians that offer support to help set up your machine and any technical questions you have once you start printing. Call or contact us today to speak with one of our expert technicians and choose the right machines for your business.
Some of Our Satisfied Customers