SCREEN PRINTING 101: WHAT TO KNOW
Screen printing is the process of pressing ink through a stenciled mesh screen to create a printed design. The screen printing technique is ideal for creating bold canvases, posters, and artwork, but it can also be used to print fabrics and textiles, so it can also be used for creating clothing and products.
Depending on the application method, screen printing can be referred to as serigraphy or silk screen, but they refer to the same basic method. Some advantages to screen printing include:
Offers a higher quality than digital prints

Suitable for long-term prints

Can be applied to a wide range of print materials, such as glass, wood, textiles, signs, banners, and electronics

Printing on specific areas of the print material is easy
How Does Screen Printing Work?
Screen printing involves the use of a mesh to transfer ink onto a substrate, except in areas blocked from ink by stencils. The screen's mesh open holes are filled with ink by moving a blade or squeegee across it. As the screen springs back after the blade passes, the ink wets the substrate and is pulled away. Several screens are needed to produce a multi-coloured image or design because each color is printed separately. This process of using a mesh based stencil can be used to apply ink onto substrates such as t-shirts, posters, stickers, vinyl, wood, or other material.
Tutorials For Printing Cylindrical Products
What Are The Benefits of Screen Printing In-House?
Screen printing equipment is an investment that pays for itself over time. By controlling quality, you will eliminate shipping costs, and obtain profits that your contract printer would otherwise retain, and eliminate the cost of shipping.
Our customers bring screen printing in-house primarily because they are having trouble outsourcing. You will be able to control delivery and quality. As part of your ability to respond quickly to your customers' requests, we can help guide you through the variables involved in printing.
What Supplies Do I Need to Begin Screen Printing?
You only need a screen and ink. Our team of experts will assist you in selecting the right screen and ink specifications for your product. After finishing your print job, you can clean your screen with products like EZ Solv.
SOME OF OUR SATISFIED CUSTOMERS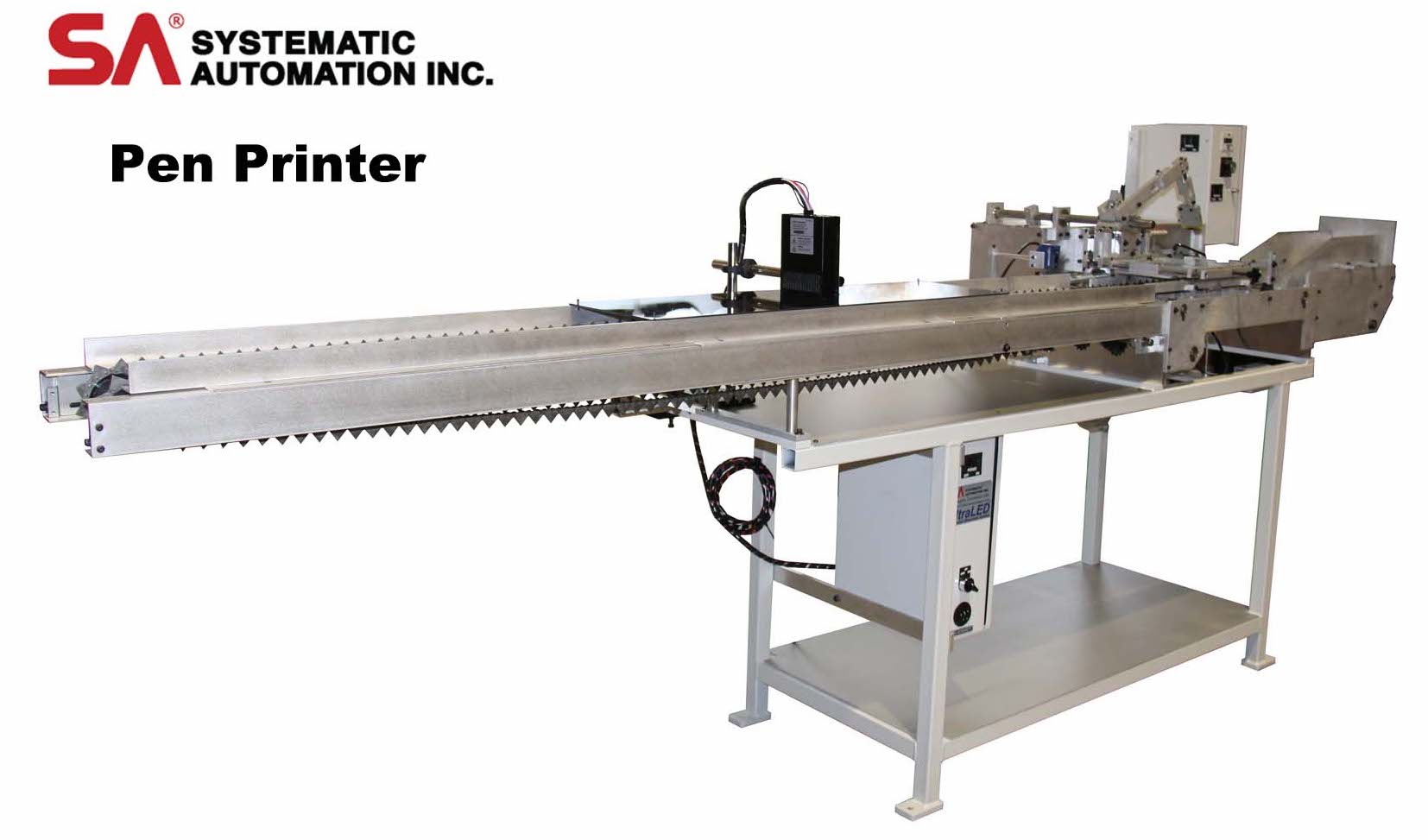 For over 75 years the in-line all mechanical pen printer has been around in various iterations. The SA printer uses chains and cams rated well over 300 million cycles. Precision machine tool quality throughout. This is a machine that will last you a lifetime. SA engineers have taken the historic designs of the past and…
Read More