Screen Printing Machines for Glass Microscope Slides
When it comes to glass microscope slides for medicine and science, precision is important. You need to be able to create a product that meets the rigorous demands of the scientific community. When you work with Systematic Automation, Inc. for your glass microscope slide printing needs, you're choosing a company with more than 30 years of experience in research and development for printing in the medical and scientific industry.
The medical and scientific industries rely on microscope slides for a variety of uses. Whether these slides are used to educate students with regard to different microscopic organisms, or are used in testing and laboratory facilities, accuracy is of the utmost importance. Our screen-printing machines can fill your glass microscope slide orders quickly and easily.
Why Systematic Automation for Your Glass Jars?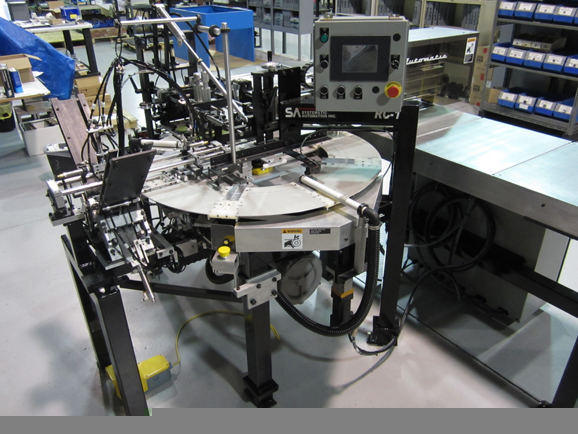 Systematic Automation offers glass microscope slide printing machines that can help you screen print your product efficiently and accurately. We provide the necessary equipment to both established manufacturers and those new to the industry. Our microscope slide printing machines are proudly made in the U.S.A.
We're pleased to provide our customers with our exclusive MICROSCOPE SLIDE automatic screen printer. This machine provides accurate, durable slide printing, built with precision in mind so glass chipping is nearly 100 percent eliminated. And, when you work with Systematic Automation, you'll enjoy thorough training as well as complete customer service, whenever you need it.
The turn-key operation of the MICROSCOPE SLIDE Printer allows your load two stacks of microscope slides. Part handling is designed to ensure to your slides do not scratch. Automatic loading populate each slide fixture. Vision inspection is integrated and well as LED. Unloading systems can be integrated and built to suit your packaging process. The Printer require very little operator intervention (excluding adding slides to stacker magazing). You will have a system to perform your entire printing process, including vision inspection to ensure that quality is maintained.
Printing your microscope slides has never been simpler
Servo driven rotary indexer.
Glass chipping is nearly 100% eliminated.
Automatic loader including load magazines and pick & place.
2-axis automatic unload robot including unload slide gripper.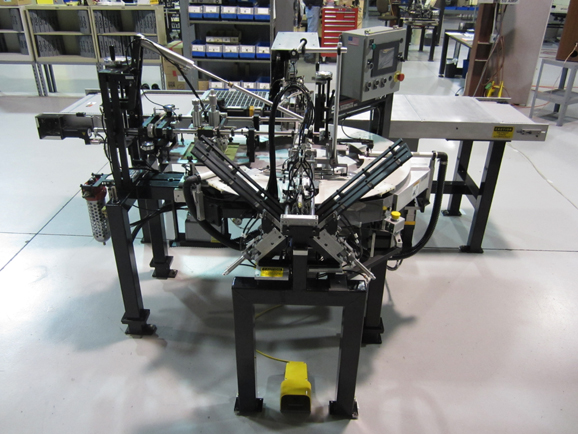 Screen Printing Machines for microscope slides
Make the Right Choice for Your Screen Printing Business
Systematic Automation is your choice for professional custom screen-printing machines made here in the U.S.A. We offer an array of custom screen-printing machine models to handle all your printing needs. We also offer UV curing machines, vacuum tables, and heat treatment machines to ensure your printing shop can fill every order. We have experienced technicians that offer support to help set up your machine and any technical questions you have once you start printing. Call or contact us today to speak with one of our expert technicians and choose the right machines for your business.
Some of Our Satisfied Customers