Custom Vacuum Table Hole Pattern Tailored For Your Process
You may choose the hole pattern and hole diameter best for your application. Certain aspects can be controlled through hole patterns such as dimpling (vacuum also is factor). You may choose to adjust the vacuum hole pattern to where you will need it on your product to concentrate vacuum flow.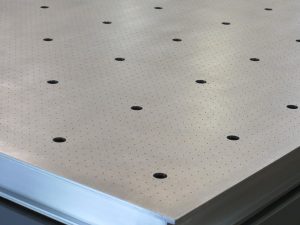 Find the perfect vacuum table
We have a large variety of tables available.