Starting a new screen printing business is a great way to earn a good living for you and your family. Some people earn as high as six figures in their business, so the earning potential is there. Will the process be easy? Probably not. Will the process be worth it? Yes, definitely!
Before you start picking out different types of equipment, you should start by building a good business and marketing plan. Once you have a good foundation, picking the best screen printing machine for your business will be a no brainer. Let's start by what type of products you will be printing.
Pick your Niche
The first thing you should do is pick a niche for your printing business. A niche is something that you specialize in for your business. In this case, it can be t-shirts, cups, cosmetic containers, kegs and growlers, stationary items, and even medical supplies. When you have a screen printing business, the sky's the limit as to what you want to print.
When choosing a niche, it is best to check the market of your location, competitors, and the cost of supplies. You want to pick a speciality that will benefit those in your outreach. If you are only printing for locals, you need to see what they will be more willing to buy. You don't want to pick a product that no one cares to buy.
Once you have picked a specialty, now it is time to discover your ideal target audience.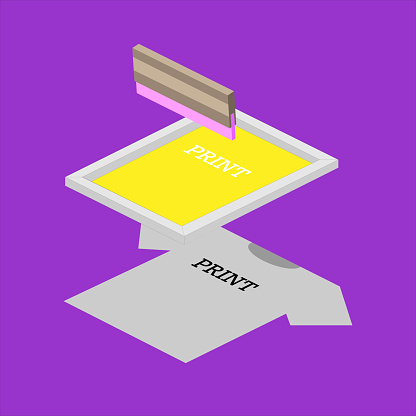 Discover Your Target Audience
A target audience or market is a group of people that you market your products and services to. This group of individuals are more likely to buy your product, based on you fully understanding what their needs are. When discovering your target market for your business, it is great to create personas that will represent your ideal customer as an individual.
Let's say that you are printing t-shirts and you want to know who will be your ideal customer. The great thing about t-shirts is that everyone wears one. So depending on the type of t-shirts you want to print, your best clients starting out will be schools and other businesses.
The great thing about schools is that they are always doing events, and at most times, they are needing t-shirts for their staff and students. Reaching out to your local schools will be a great target audience.
If t-shirts aren't your thing, you can venture into something else like drinkware. Depending on the type of cups you want to print, you can reach out to your local bars to see if they want custom shot glasses, or if they are in the market for printed growlers.
Whichever direction you choose, just make sure that your target audience is looking for your products and that you have all of the material you will need to get the job done.
Outsourcing Material
Outsourcing materials can be as easy or daunting, depending on the type of products you choose to print. Depending on the size of your business plans, outsourcing from a wholesale market may be the best option for your business. Not only will you get more products for a certain amount of money, you will also get a better ROI (Return Of Investment) for your business.
Regardless of your screen printing business niche, you will be able to purchase most of your material through wholesale brick and mortar and online businesses. Make sure to do thorough research on the wholesaler to ensure that they are a legit business. Some companies are scamming customers, and/or sending material that is not of good quality.
Before making a big purchase, it is wise to request or buy a sample of a product. This way, you won't waste any of your hard earned money on material that is not up to par with the standards of your business.
Finding a Location
Speaking of your business, you should also start looking for a place to rent. This could be a commercial space, or your home. Wherever you decide to conduct your business, it is best to think long term. If you are planning to produce a large amount of products, you will need a machine that can handle the demand.
When choosing a location, you also need to consider the size of the machine. You want to make sure that you will have enough room for your machine, as well as extra wiggle room for other equipment as well. That can be any display equipment, counters, cash registers, etc,…
Once you have a place in mind to start your business, now it is time to make it official.
Legalizing Your Business
There are many documents that are required to legally start your printing business. To help you get started, check out the U.S. Small Business Administration to see which license and/or permits you will need to get started. One of the most common licenses is an LLC. This is a state legal structure to protect your assets. There are other legal structures to choose from, depending on how you want to structure your business.
Sole proprietorship legally binds you with your company. Meaning that it does not protect your assets, so if anything goes wrong, you, your company, and your home are at big risk. Even though obtaining an LLC is more costly than a sole proprietorship, it is worth it in the long run. Just make sure you check with your state requirements before purchasing.
Speaking of state, you also should register for state and federal taxes by obtaining an EIN number through the IRS. This will allow you to file taxes for your business, open up a business account with a bank, and apply for insurance.
Lastly, check to see if you need any zoning permits for your space. While some state requirements vary, you will need a Certificate of Occupancy that will confirm that all zoning, building codes, and regulations are met.
If you are looking to conduct your business in your home, you must read your state requirements on home businesses. Most states require that the space is separate from the home, and has an enclosed area with at least 4 walls. You also want to make sure that your space has enough electrical power to operate your screen printing machine.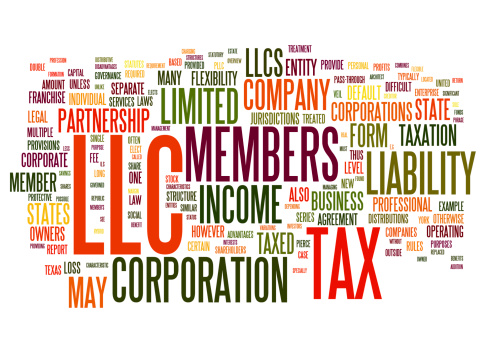 Equipment You Need
At this point, you are probably thinking, "where can I buy a screen printing machine?" While there are a lot of options available, you want to make sure that the best option is a precision screen printing machine.
Systematic Automation is the world's largest screen printing machine manufacturing company. We offer everything you will need to produce the best screen printing products for all of your clients. With our machines, you will be able to print anything and everything you want from appliances, circuit boards, saw blades, sporting equipment, syringe barrels and more.
Depending on your specialty, you want to invest in the best equipment that will not only get the job done right every single time, but get the most products done in a short amount of time. Our machines will not only cut down production time, it will also cut labor. We make our automatic screen printing machines very user-friendly, with ongoing support to help you succeed.
What Else To Keep In Mind
Once you have the ink chosen for your screen printing business, you will need the machine to fit your production requirements. Another aspect to keep in mind in starting your screen printing business is the ease of use for your screen printing machine. Depending on the ink you use, things could get messy during clean up. A detachable squeegee holder, screen lift and rear frame screen holder will make cleaning a breeze. You want to spend as little time tending to the screen printing machine as possible to have a profitable screen printing business. This also means serviceability.
Screen printing is a time tested process for image sublimation. Most screen printing machines (semi-automatic and up) will print your parts at approximately the same speed. The process of screen printing has been perfected. There are state of the art options for screen printing such as servo drives, touch screen controls and much more. For the sake of brevity, I will assume your company is just beginning to bring screen printing in house.
Your screen printing business needs to take it slow in the beginning. One mistake that screen printing businesses make is that they try to provide many different products at launch. You could be offering screen printed designs of your own design or contract print. Either way, the opacity screen printing gives you, will give a leg up on the competition that are using alternative means of printing. Certain factors can be controlled with screen printing press based on the options you choose. For instance, you can add thickness to the finished print. Your customer will be able to feel the image. Braille companies use screen printing as a means for the blind to read through touch.
When and How to Automate
Automation will lower your production costs if you invest wisely. Your investment cost in machinery will multiply once you decide you are ready for an automatic screen printing machine. Your goal is to have an almost operator-less operation, a turn-key solution. The company your purchase from should be thoroughly researched. If possible, a visit to the factory would be a perfect evaluation. You need the support parts & service department that will speak to your immediately. If you're production goes down, your screen printing business is losing money. The longer it is down, the longer you will lose money. Same day shipment domestic is crucial. Your screen printing business has to purchase replacement parts and depending on the quality of the machine you purchase, the added shipping cost internationally (if products are not domestically sourced) will add to expenses you could have avoided. It would be ideal for you to source the parts via large industrial parts suppliers. Easily sourced products are crucial to your return on investment.
When looking for an automatic machine for your screen printing business, details are key. The automatic screen printing machine should incorporate all of the machine requirements for imaging your product. High production for your screen printing business means that you may have to invest in UV inks. UV inks more often than solvent based inks, will require pretreatment for adhesion. Your business should be aware of what variance of adhesion qualification will qualify for your production. For instance, if your screen printing business involves offering contract printing for kitchen glassware. The adhesion must be sustainable enough to go through an industrial dishwasher multiple times.
What you need to get started printing:
– Inks (UV or solvent)
– Mixing stick (for inks)
– Small paper cups (pouring ink)
– Paper towels
– Easisolv (screen cleaner)
– Paper (sample print)
– Plastic gloves
Your screen printing business may require UV for higher production. UV offers an instant cure. Advancements in the field have brought UV LED to the industry. UV LED inks are not as perfected over conventional UV inks that require mercury vapor/emit ozone. Conventional inks product NM wavelengths at a wide range, which is what inks over the past 20 years have been perfected for. UV LED inks are still in the process of being perfected for the screen printing industry. LED offers many benefits, one of which being a single unit that turns on and off instantly, without need for ventilation or precautions for Ozone. UV LED will often require Pyrosil as a means of pre-treatment. Even conventional inks may call for Pyrosil. The pretreatment of Pyrosil adds a layer of printable surface over your existing product material.
Your screen printing business needs the buyer and engineers to work together on a process best suited for the application with as much certainty as possible. Purchasing oversees is a gamble on quality. Many screen printing machine business (among other different types of businesses) share the same name so there is no certainty that what you get will be the brand name you are purchasing. There are also different standards for quality of construction and consumables. Buyers have been let go for purchasing units that either do not end up working and have to throw out or have serious safety flaws. In short, if you are purchasing automatic screen printing machines for your business, it is best to pay a little extra and purchase the machine from a company that is established domestically. Even if the headquarters are in another country, the support is what is crucial for your screen printing business.
Conclusion
With the right business plan, marketing plan, materials, location, legal documents, and equipment, you are bound to succeed in your screen printing business. Once everything is in place for you, you can start marketing to your target clients. Be sure to create a professional website, and social media if that is your thing, and make your business aware to the people that need your products the most.
If you need any assistance choosing the perfect screen printing machine, be sure to reach out to us anytime.