Multi-Color Printing Attachment
Systematic Automation has developed a multi-color print option for screen printing machines. Our most popular machine for this option is our Keg Printer. The option can also be applied to bottle applications when you want to print the neck and wall of the bottle at the same time with the Model F1-DC. This option allows for up to four colors to be screen printed on your part in a single print stroke. All that is required is a screen with thin walls dividing each image & color.
The screen made for the multi-color attachment will need to have borders between each print head so the different colors do not mix in the screen. The spacing for the different print heads are adjustable based on the size of your application and image. One application that may benefit from one print cycle printing two colors are on tubular products. The multi-color attachment will not work on products that are tapered due to the product having to be the same height to the squeegee. Contact us today on how best we can assist you with your application.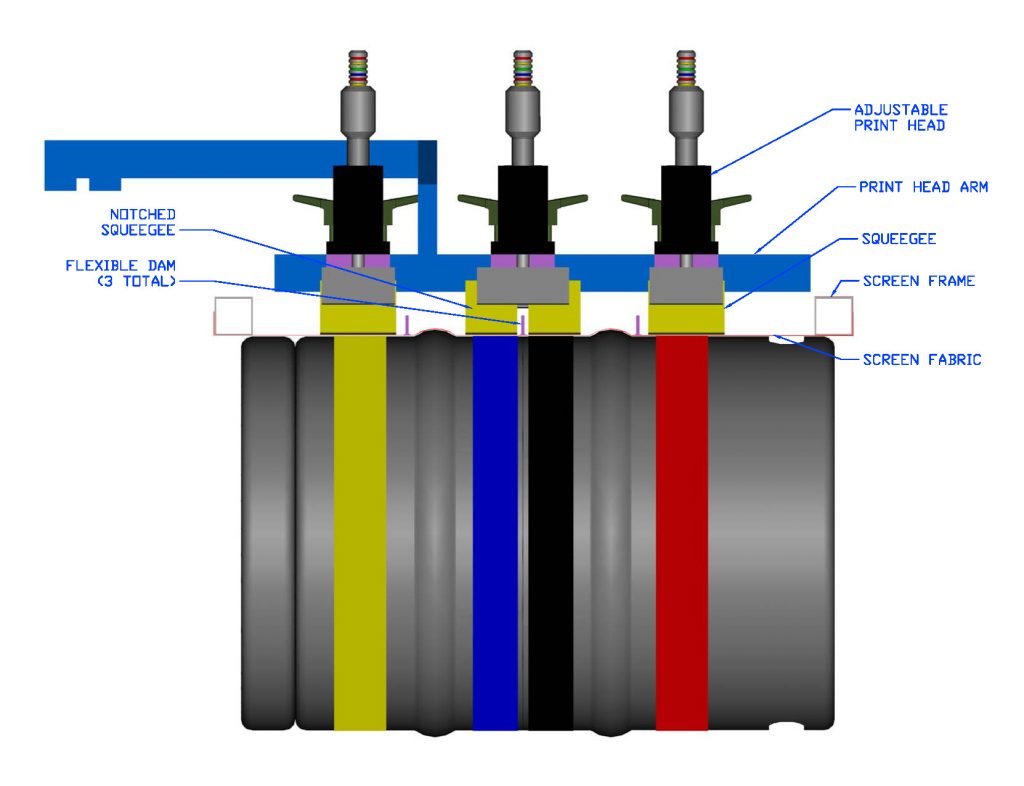 Discover More Specialized Screen Printing Accessories and Add-Ons
Systematic Automation manufactures a variety of specialized tooling fixtures and accessories to adapt and expand the capabilities of your printer. We have designed tooling for many situations, so what might be a custom job somewhere else, at Systematic Automation is a standard option. View our complete line of screen printing accessories.