Printed glass slide stacking device for stacking glass slides from a conveyor. You may add up to five columns to the stacker.
• Adjustable infeed magazine angle to control speed of incoming slide
• Quick reset counter
• Full magazine alarm
• Adjustable leveling feet for machine base
• Standard height of the stacked slides is 11"
• Includes air inlet filter, pressure regulator, gauge & lubricator
• Stack counter
• Individual controls for each column allow incoming slides from conveyor to be random
• Nylon stack guides with teflon insert to eliminate product damage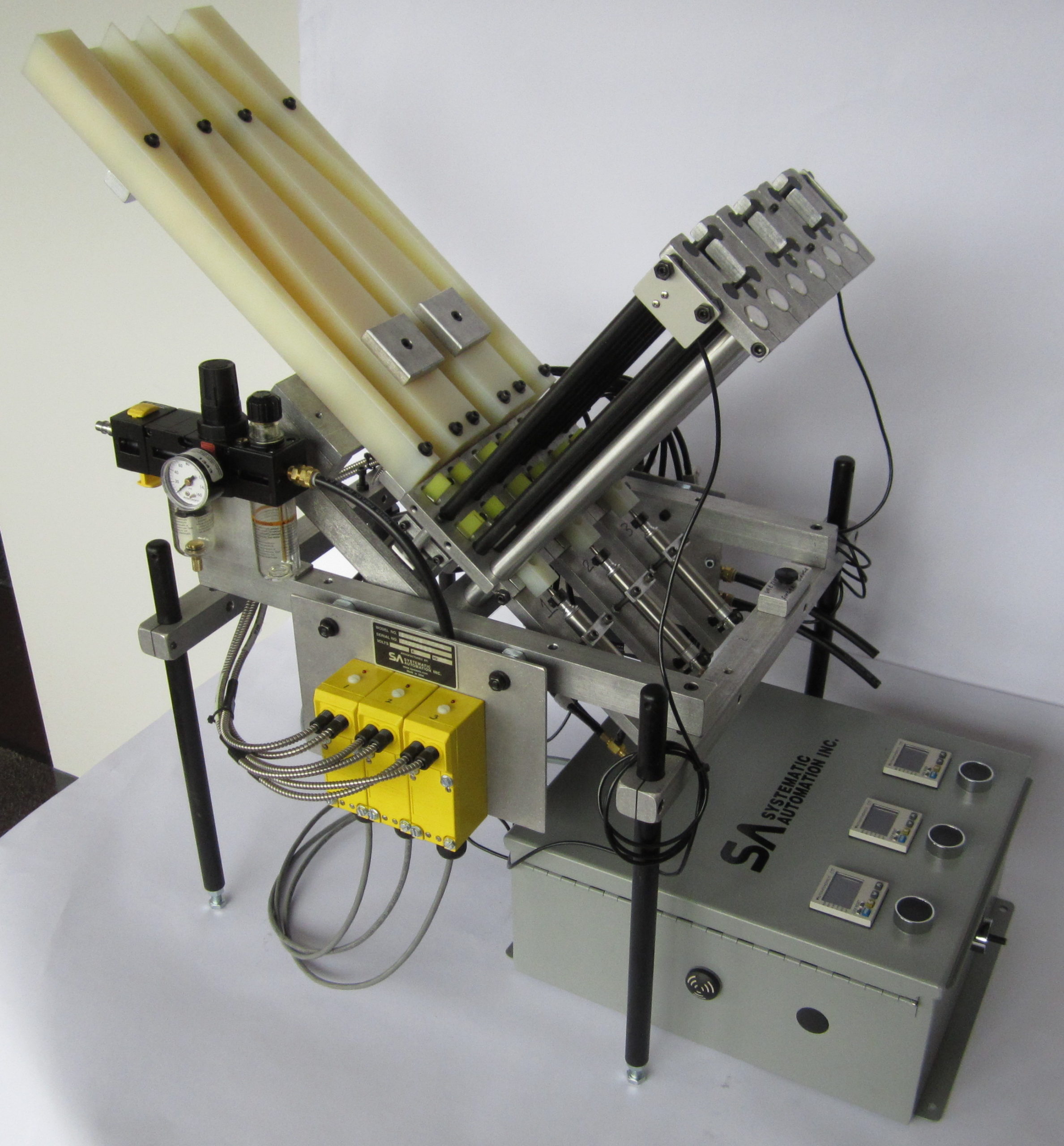 Discover More Specialized Screen Printing Accessories and Add-Ons
Systematic Automation manufactures a variety of specialized tooling fixtures and accessories to adapt and expand the capabilities of your printer. We have designed tooling for many situations, so what might be a custom job somewhere else, at Systematic Automation is a standard option. View our complete line of screen printing accessories.