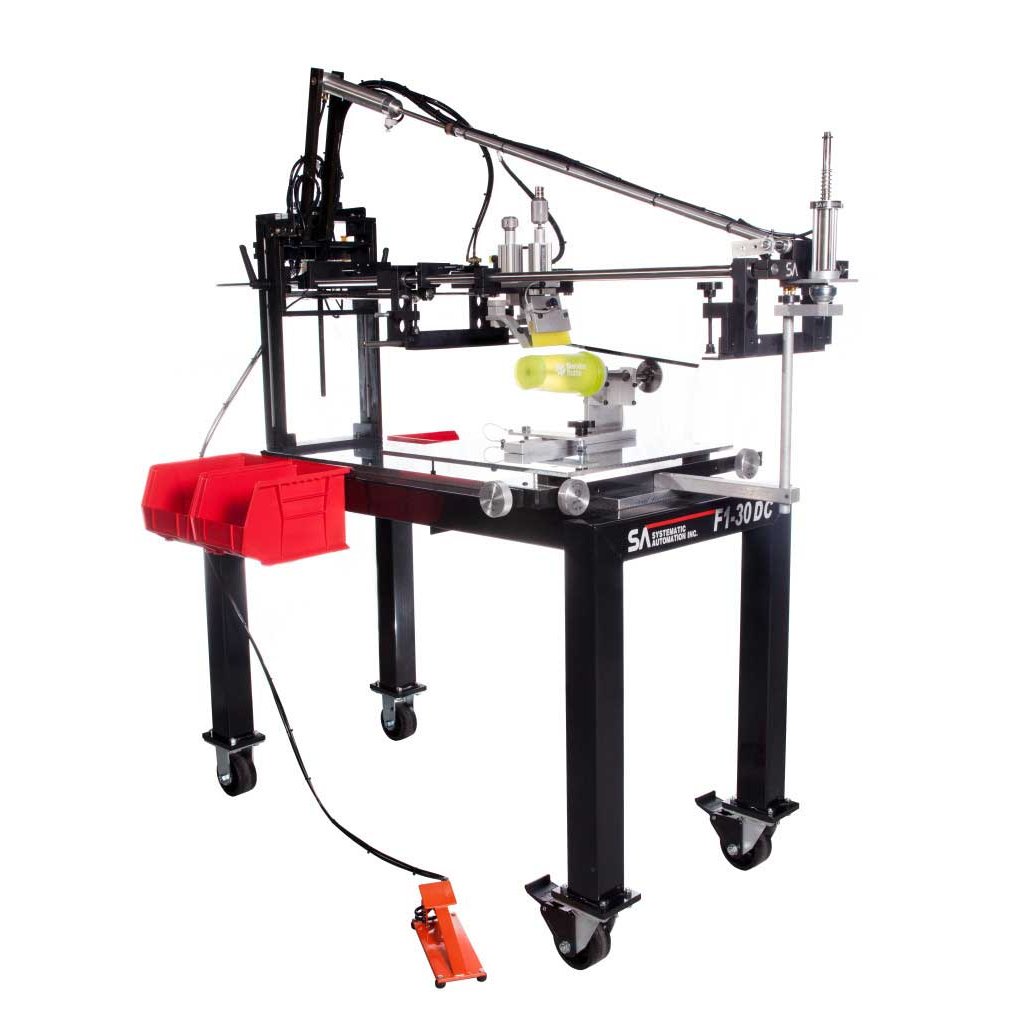 Ideal for cups, pint glasses, wine glasses, growlers and more.
Built for demanding production and designed for simplicity.
Quick and easy product changeover in seconds.
Approximate throughput of 3,600 parts per hour (depending on article).
Read More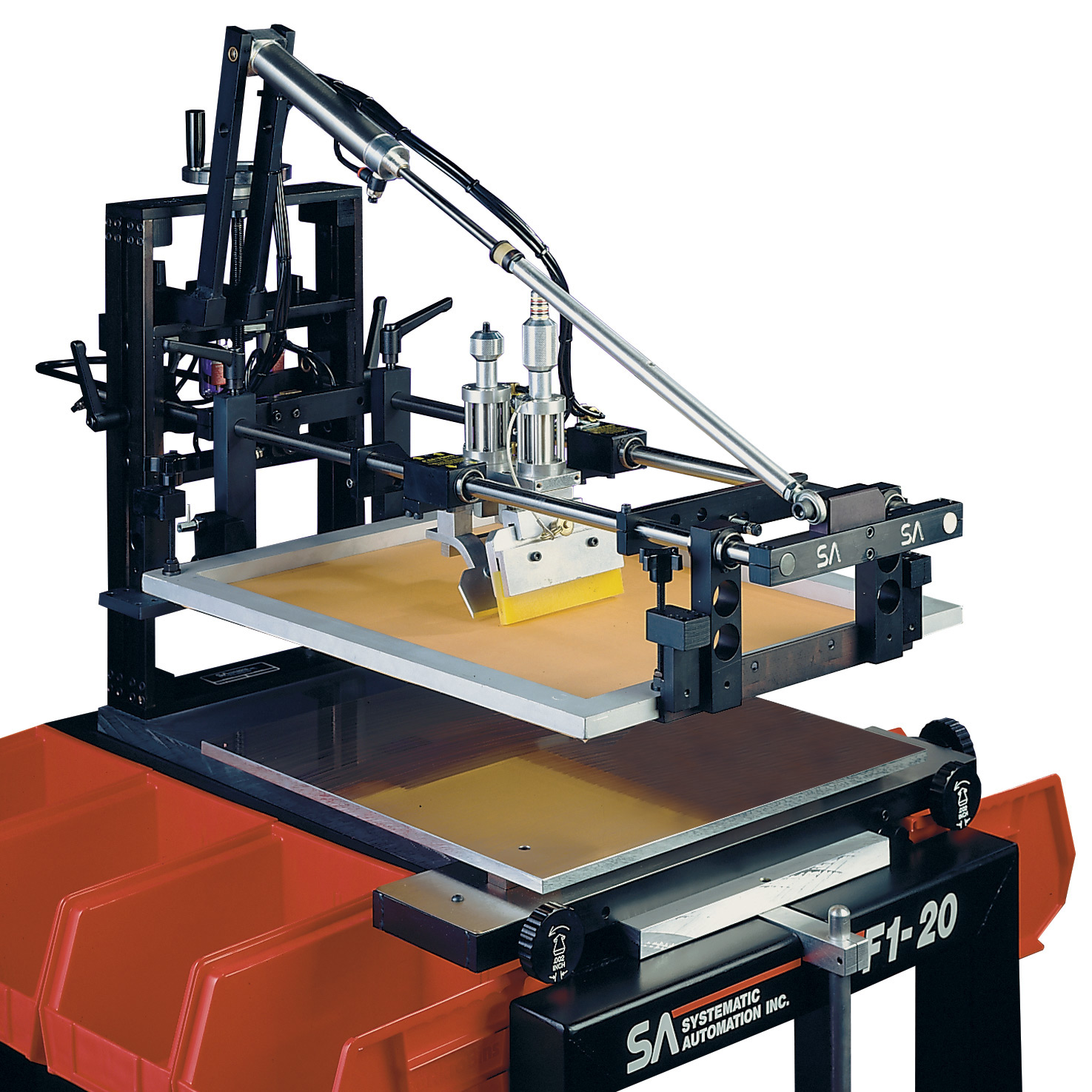 Designed for simplicity and precision screen printing.
Aluminum tooling plate base ground flat within +/- .001" (.025 mm).
Capability to print flat & cylindrical products.
Pneumatic system cannot overload, burn out, or become obsolete.
Read More