The Brewery industry has been flourishing with entrepreneurs forming their own home brewed concoction into a product for the public. Microbreweries and Macrobreweries need to set themselves apart from the rest in an ever growing category. Screen printing helps set your bottles, pint glasses and other pieces of glassware apart. Creativity is coming out more and more from brewery designs. Screen printing allows your design to be applied directly to the product, without peeling off like a traditional label would. The colors are also more vibrant and literally pop out at you (thickness of print is adjustable). The Model F1-DC is our most popular machine for printing glassware.
If you are interested in screen printing kegs, please check out our Keg Printer.
Systematic Automation has developed an Ultra Light UV Curing System for immediate cure of your UV inks. The Model UVSP can cure a wide range of cylindrical product shapes and sizes without tooling changeover!
You can now quickly and easily flame treat your cylindrical products with the Model FL. No tooling is required.
[fc id='1′ align='left'][/fc]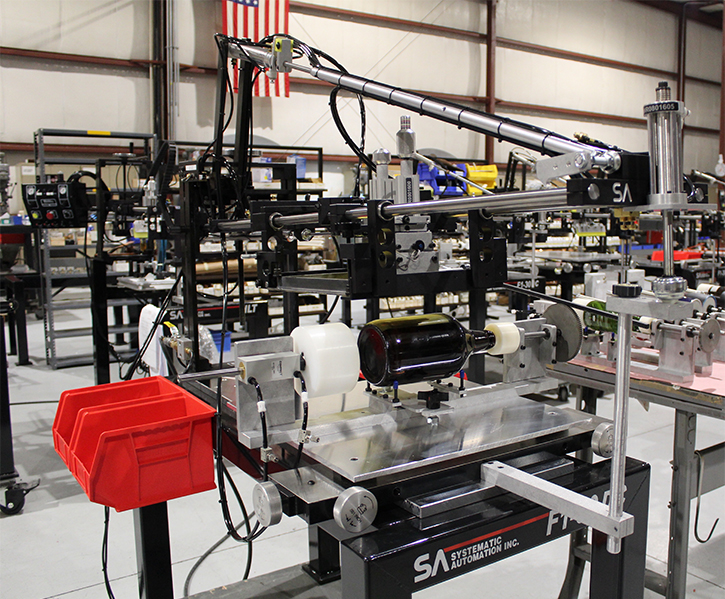 https://systauto.com/wp-content/uploads/2021/01/youtube_UaTMqSce5Jk-1.jpg
_________________________________________________