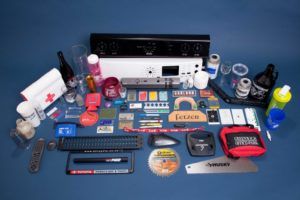 Systematic Automation is a screen printing manufacturer providing precision automated machines to numerous types of businesses of all sizes to perform various printing processes. As the world's largest manufacturer of precision screen printing machines, Systematic Automation is committed to designing, engineering and manufacturing industry leading equipment. We offer a wide selection of screen printing machines, with standard and custom options, providing customer support for training, maintenance, and supplies.We understand the importance of purchasing the right piece of equipment for your automated printing needs. If you perform a screen printing process, or are considering bringing a printing project in-house, Systematic Automation can help you meet your business goals. For more than thirty years we have been a leader in the industry, providing our customers with manufacturing expertise and innovation, and setting the standards for screen printing today.
Applications Served by Screen Printing Equipment Manufacturers
A screen printing manufacturer makes the various printing machines that are part of an integral operation to a wide array of applications. These machines can perform automated printing functions on various substrates such as paper, metal, and glass in a multitude of shapes including flat, cylindrical, rigid or flexible products. There are so many applications for screen printing that we simply cannot list them all, but some of the more common industry uses are:
Advertising – printing on cards, calendars, pens, cups, magnets, clothing
Electronics – printing onto electrical devices such as labeling instructions and warnings
Glassware – designer or specialty glassware, college sports logos, various brand awareness purposes
Automotive – a multitude of automotive applications, printing onto plastic, metal and glass components is a quality, precision screen printing process
Aerospace – printing on plastic, metal and glass components – where long lasting performance in extreme conditions is vital.
Pharmaceutical – various printing on cylindrical products, bottles, syringes and containers. Printing onto glass microbial slides is possible with precision equipment.
Various printing required in plastic industries for a multitude of industrial processes
Whatever your industry, screen printing your products is a fantastic, cost effective way to raise brand awareness, or add automation and efficiency to several precision manufacturing processes.
Benefits Provided by An Expert Screen Printing Manufacturer
There are many benefits to a semi-automatic or fully automatic screen printing process.  Automating your mass production process in an efficient manner provides a direct increase in profits. A screen printing machine can do the work of one or several employees, automatically and with consistent quality output.
Screen printing machines can be incorporated with other automated auxiliary equipment such as conveyor belts for an even more efficient and automated process. Automated processes coupled with quick cycle times provide efficiencies that will quickly convert into an increased bottom line.
Systematic Automation is the world's largest manufacturer of precision screen printing machines and we have the experience, expertise and resources to provide you with high quality equipment, made in the United States with domestic support and customer service. Please contact us for more information on the benefits of working with the leading screen printing manufacturer.