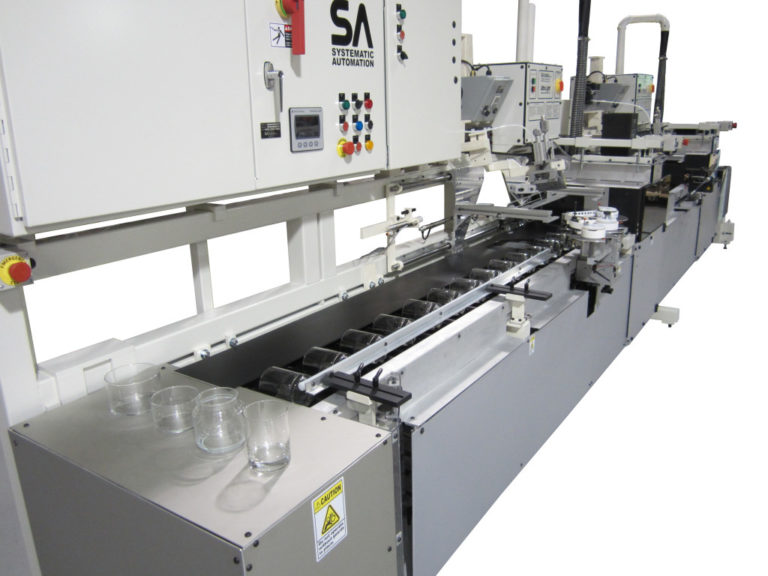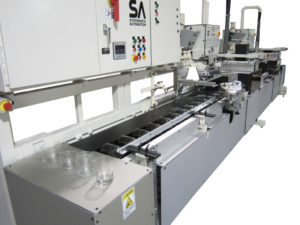 If you are considering buying a screen printing machine, there are some considerations that will help to make your comparison-shopping and your ultimate purchase a huge success.  Whether you are shopping to replace an existing screen printer, starting a new screen printing process or bringing an existing outsourced job in-house to do the printing yourself, you will want to evaluate several considerations before making your purchase.
Regardless of the reason for purchasing a screen printing machine, some important factors to consider would include the:
Size and shape of your product or substrate (flat, cylindrical or odd-shaped)

Type of your substrate (paper, wood, plastic or glass)

Volume of printing required

External exposure (such as a coffee mug that must withstand the heat and pressure from a dishwasher)

Type of inks required

Screen Printing Manufacturer
Know the Size and Shape of Your Substrate
Some screen printing machines will only print on flat substrates, some on cylindrical items, while some versatile screen printers will print on either in varying sizes.  You need to know the size and shape of the items to be printed, and whether those requirements will remain the same. If you feel that your product line may expand, you may want to be prepared with a versatile screen printing machine that can print on either flat or cylindrical items.  
Evaluate Your Printing Substrate
Printing on plastic or glass is quite different than printing on paper products. You must know the type of products you plan to print on and whether additional processes will be required. For example, in order to improve the adhesion of inks to plastic products, you can run your products through a flame treatment machine first. This alters the molecular structure of the surface of the plastic allowing inks to adhere successfully for long-lasting, vibrant colors.
A UV curing machine can also be used to improve the look and durability of inks on various substrates. UV cured inks dry instantly under an ultraviolet light, resulting in quick production and high quality with glossy, bright colors in durable, scratch resistant inks.  
Make Sure Your Screen Printer Can Meet Your Production Requirements
Compare your production requirements against the capacity of the screen printer.  Reputable manufacturers will have several models of screen printing machines to choose from to provide the right amount of capacity with room to expand.
Determine the Right Type of Ink to Use Depending on Product Volume and Exposure
Depending on your product volume, you may consider using UV inks with a UV curing machine which provides instant dry time for an increase in productivity. UV inks are replacing solvent based inks in a variety of applications for several reasons. UV curing is fast and efficient, and also provides an improvement in quality due quick drying with little or no evaporation. This provides consistent product results, which is the key to high-quality products.
Solvent based inks also require chemicals or solvents that can be toxic, requiring ventilation systems for employee safety. A UV curing system eliminates the need to purchase, store and dispose of harmful chemicals.
Buying a Screen Printing Machine from a Trusted Manufacturer
Systematic Automation has more than 35 years of experience in designing, engineering, and manufacturing high quality screen printing machines.  Our screen printing design engineers are dedicated to bringing innovative products to the market, with patented products developed with proprietary technology.  All screen printing machines are manufactured in the United States with only the highest quality components and undergo rigorous testing prior to shipping.
We provide advanced technologies with simple to use screen printing machines in more than 20 various models to choose from.  You can count on our years of experience and in-depth knowledge of all things related to screen printing to find the right screen printer for your process.  
The Model 810 by Systematic Automation is a versatile clamshell screen printer designed for flat or cylindrical products.  The Model F1 – DC is known as one of the most versatile screen printers for cylindrical items available on the market today, printing everything from ballpoint pens to mugs, growlers and baseball bats.  
Our knowledgeable and experienced engineers are ready to answer all your questions regarding buying a screen printing machine.  We design and manufacture pretreatment equipment, UV curing systems, and vacuum tables in virtually any size necessary. We are your one-stop for simple to complex screen printing requirements, providing customized solutions to meet your specifications.
Systematic Automation leads the industry cost-efficient, reliable and high-performing screen printing machines.  We offer customized solutions with ongoing exceptional customer service to ensure that your printing job is a total success. Contact us today for answers to all your questions about buying a screen printing machine.