Screen Printing yOUR preassembled Lanyards
The custom printed lanyard is one of the most effective marketing tools for businesses to enhance brand image at public events. Lanyards secure and allow you to conveniently wear a badge around your neck to display at the workplace, an event, or a meeting.
Whether your customer is promoting at a small outdoor concert or exhibiting at a trade show, custom printed lanyards can be distributed and used to hold employee credentials or as product giveaways.
Our lanyard screen printing equipment provides the solution you and your customers need. Each machine is made in the USA by our expert technicians. Keep ahead of your competition by calling us today to learn more about how we can help you grow.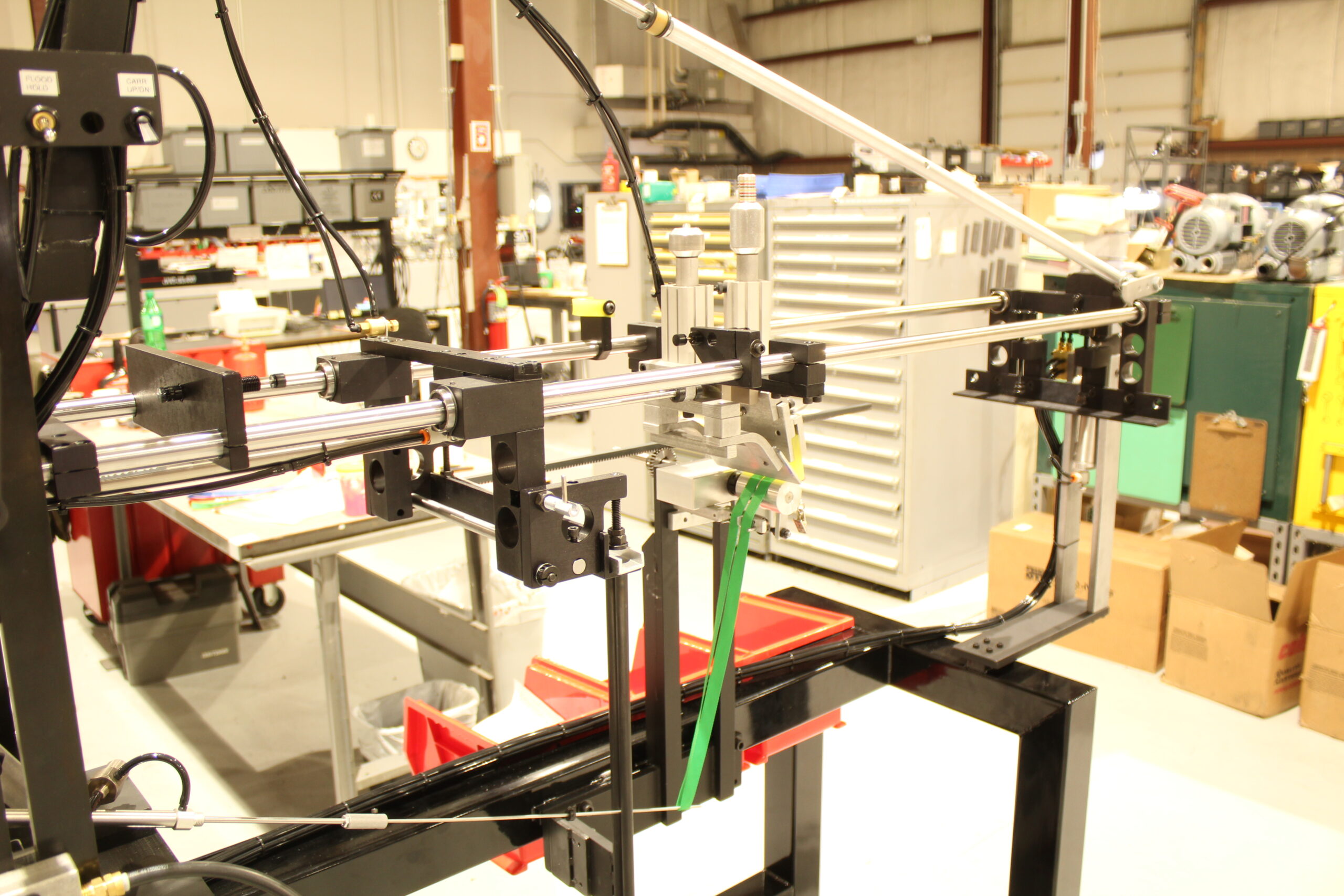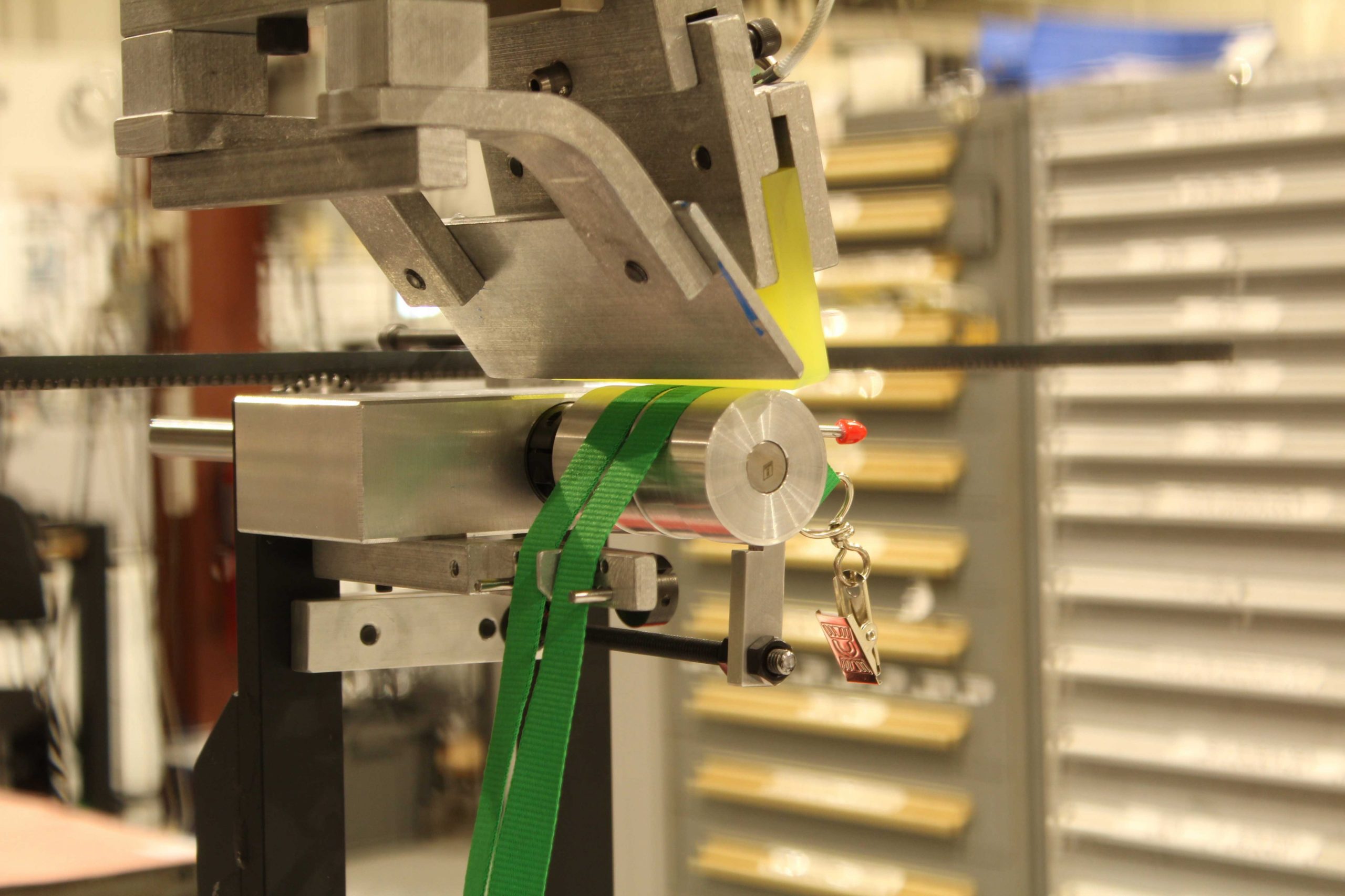 Why Systematic Automation for Your Preasembled Lanyards?
Systematic Automation offers preassembled lanyards screen printing machines for new printing businesses to established shops looking to upgrade their machines. We offer an array of custom screen-printing machines built right here in the USA.
You've got a business to run – jobs to get done and payroll to make. We ­understand those pressures, and it shows in the machines we design and build. The Model F1-DC Precision Screen Printer will be an asset for your ­business that will keep paying for itself for years to come. No one is in the same class in terms of durable construction and practical design. ­
The optimized configuration of the Model F1-DC Screen Printer is perfect for printing on preassembled lanyards. The ability to print on preassembled lanyards makes it possible to fill your orders quickly. The lanyard is placed onto the printer tooling by the operator and printed within a few seconds. Both sides of the lanyard (left and right) can print at the same time. Tooling to accommodate any width and thickness of the material is available, and changeover between lanyard types & width is quick and easy. Printing your preassembled lanyards has never been so simple!
PRINTING PREASSEMBLED LANYARDS HAS NEVER BEEN SO SIMPLE
Machine tool quality and durability.
Automatic product hold after the print cycle.
Print both the left and right of the preassembled lanyard at the same time.
100% air operation.
A pneumatic system cannot overload or burn out or become obsolete.
Smooth, quiet operation.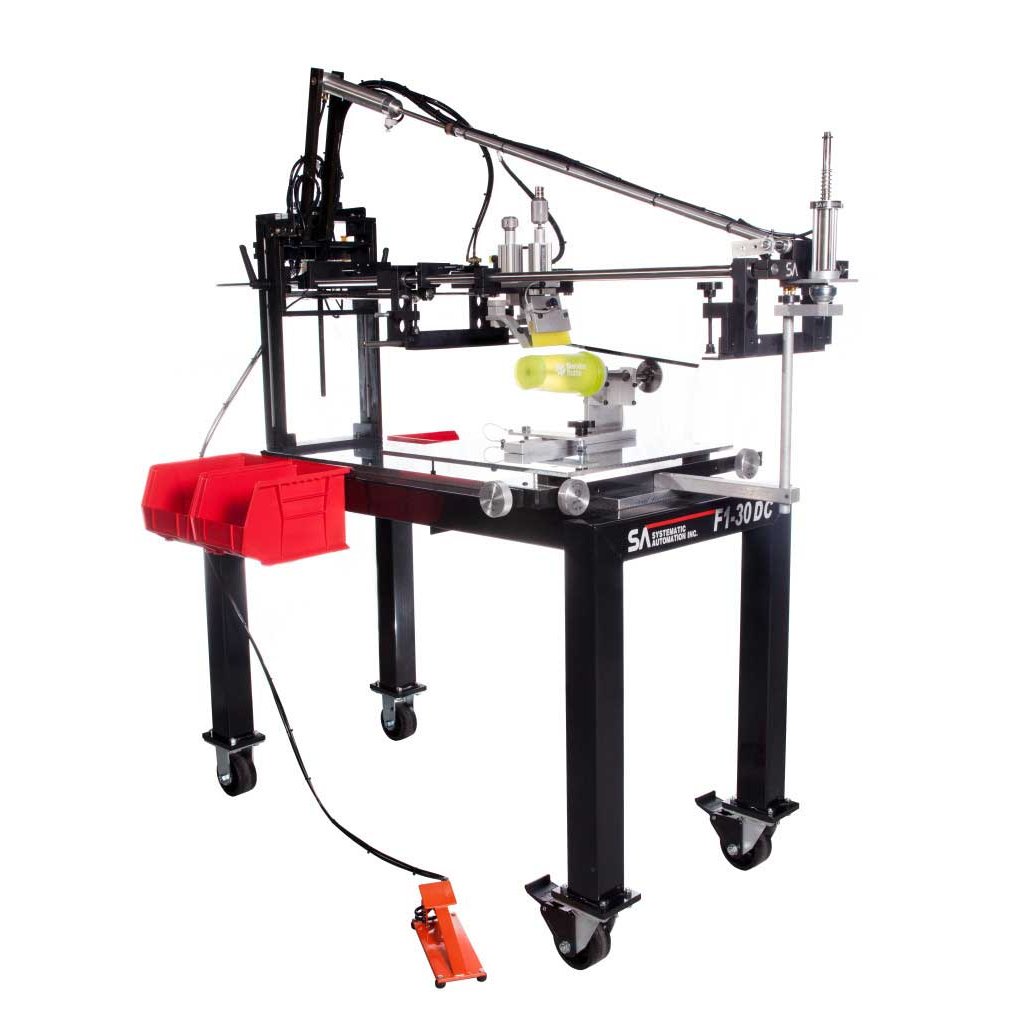 Screen Printing Machines for preassembled lanyards
F1-DC Screen Printing Machine

F1-DC Screen Printing Machine

Clamshell Printers For Cylindrical Products

Ideal for cups, bottles, glassware and more.
Built for demanding production and designed for simplicity.
Quick and easy product changeover in seconds.
Approximate throughput of 800 parts per hour (depending on article).
100% air operation - cannot overload or burn out, or become obsolete.
Shafts with linear ball bearings ­rated at over 300 million cycles.

Learn More
Make the Right Choice for Your Screen Printing Business
Systematic Automation is your choice for professional custom screen-printing machines made here in the U.S.A. We offer an array of custom screen-printing machine models to handle all your printing needs. We also offer UV curing machines, vacuum tables, and heat treatment machines to ensure your printing shop can fill every order. We have experienced technicians that offer support to help set up your machine and any technical questions you have once you start printing. Call or contact us today to speak with one of our expert technicians and choose the right machines for your business.
Some of Our Satisfied Customers