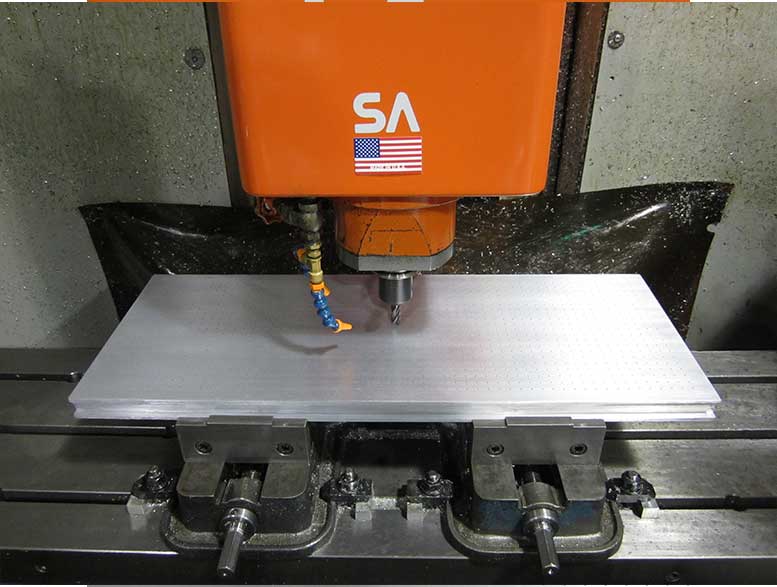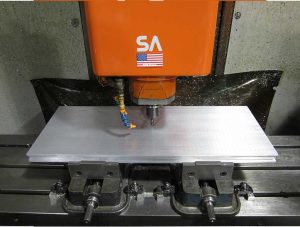 When you need to incorporate a CNC vacuum table pump into your process, it is beneficial to speak with vacuum table experts who can recommend the optimum vacuum table specifications for your process. Utilizing the vacuum table with the right pump and amount of force is critical to achieving success in your application. Reviewing your specifications with a vacuum table specialist will save you money in the long run, and provide an operation optimized for maximum performance.
Systematic Automation Manufactures Top Performing CNC Vacuum Tables
Systematic Automation leads the industry with design, engineering and manufacturing of high performing vacuum tables and CNC vacuum table pumps. Get the most value for your purchase by speaking with a knowledgeable engineer that understands the technology behind the equipment.
Working with a vacuum table expert from Systematic Automation provides the following benefits:
Confidence that your vacuum table will perform as required in your application when designed by an experienced engineer.
Custom configuration optimized for your process ensures maximum effectiveness in your CNC vacuum table operation. With custom designed zones, placement and pump operation your process will deliver the optimum amount of vacuum force in the right zones for successful CNC applications.
Cost savings with custom designed vacuum tables means that you do not spend any more than you have to. Systematic Automation provides the right table and pump for your vacuum operation, without selling you more than what you need.
When Systematic Automation partners with you to design your CNC vacuum table process, you can have confidence that you are getting the best value for your investment with the most effective and cost-efficient equipment available. Our highly skilled engineers assist you every step of the way to develop the optimum design for maximum performance.
Engineering Features Available with Vacuum Table Systems
Systematic Automation has more than thirty years of experience manufacturing superior vacuum tables which set the industry standard of flatness and hold down force. Our tables boast exceptional flatness of +/-.001" per linear foot, in a wide range of sizes. We offer vacuum tables ranging from small 5" x 6" all the way up to 72" x 144", with custom sizes available upon request.
Contact Systematic Automation today to learn more about the engineering features of our state-of-the-art vacuum table systems. Customized features available include:
Custom control with the ability to activate or deactivate vacuum zones
Hole patterns custom designed to your specific application
Table surfaces available in Formica which alleviates conductivity issues and provides a scratch free surface
Anodizing of your vacuum table surface to add corrosion resistance and insulation
Automatic pin registration to quickly register your product specs with pneumatically actuated foot pedal or push button
Fast and reliable set up with custom registration of pins
Versatility with sliding vacuum tables available on up to two Axis of travel with swiveling casters
CNC Vacuum Table Pump Specifications
Systematic Automation offers two types of CNC vacuum table pumps, both available with distinct coolant separators.
The Diaphragm pump delivers maximum hold down force with a powerful air tight seal between your substrate and vacuum table.
The Rotary Vane vacuum table pump delivers vacuum hold down force while allowing a minimal amount of leakage which is useful in specific applications.
When you need CNC vacuum table pumps, contact the vacuum table manufacturers for customized CNC solutions. When you partner with Systematic Automation for your vacuum table requirements, you get expert advice right from the original makers of the most advanced vacuum table systems available today.
Benefits of Vacuum Table Pumps for CNC Processes
Vacuum tables enhance CNC processes worldwide, providing many benefits to manufacturers in a wide array of industries. Manufacturers in various plotting and cutting procedures realize several benefits from CNC vacuum pumps including:
Quicker Cycle Times – With optimum vacuum force applied in your CNC processes, you can improve cycle times while maintaining quality.
Improved Accuracy – CNC Vacuum table pumps applied with the proper engineering features provide improved product and processes.
Increased Consistency – With quality made vacuum tables and pumps you will realize improved consistency in your process which produces increased quality products.
Systematic Automation provides the most durable vacuum tables with high quality components, patented engineering features and custom designed options for the most effective vacuum system in your application. Our vacuum tables and pumps are used in a multitude of CNC processes worldwide. All manufacturing and quality testing is performed in our U.S. location with all machines tested thoroughly prior to shipping.
Our skilled engineers provide ongoing service and support for total customer satisfaction and success in your vacuum operation.
Systematic Automation is a leading manufacturer of screen printing machines, UV curing systems, flame treatment machines and CNC vacuum table pumps. Contact us today to learn how to increase your throughput and accuracy with quality made vacuum tables.