Model FUSL - Arcosil Silicate coating
Pre-treatment For printing your products
The Model FUSL is your solution for improving ink adhesion and is an option for the Flame 360. The FUSL applies a uniform layer of silicate to your product through the flame to drastically improve the surface tension of your product. The silicate layer will keep your products from ink chipping, which is especially vulnerable when printing with UV inks and when put through processes such as a dishwasher.
Arcosil uses the same method of pretreatment as Pyrosil. The Arcosil solution is applied to your product via flame as a precursor. Ideal substrates for you Arocsil pretreatment are plastic, metal and glass. When deciding on whether to choose Arcosil or Pyrosil, the only distinctions are that Systematic Automation can integrate the Arcosil pretreatment into an existing machine, we have ready engineered machines for your products, and we can readily answer your questions. Speak with an SA engineer today to learn more.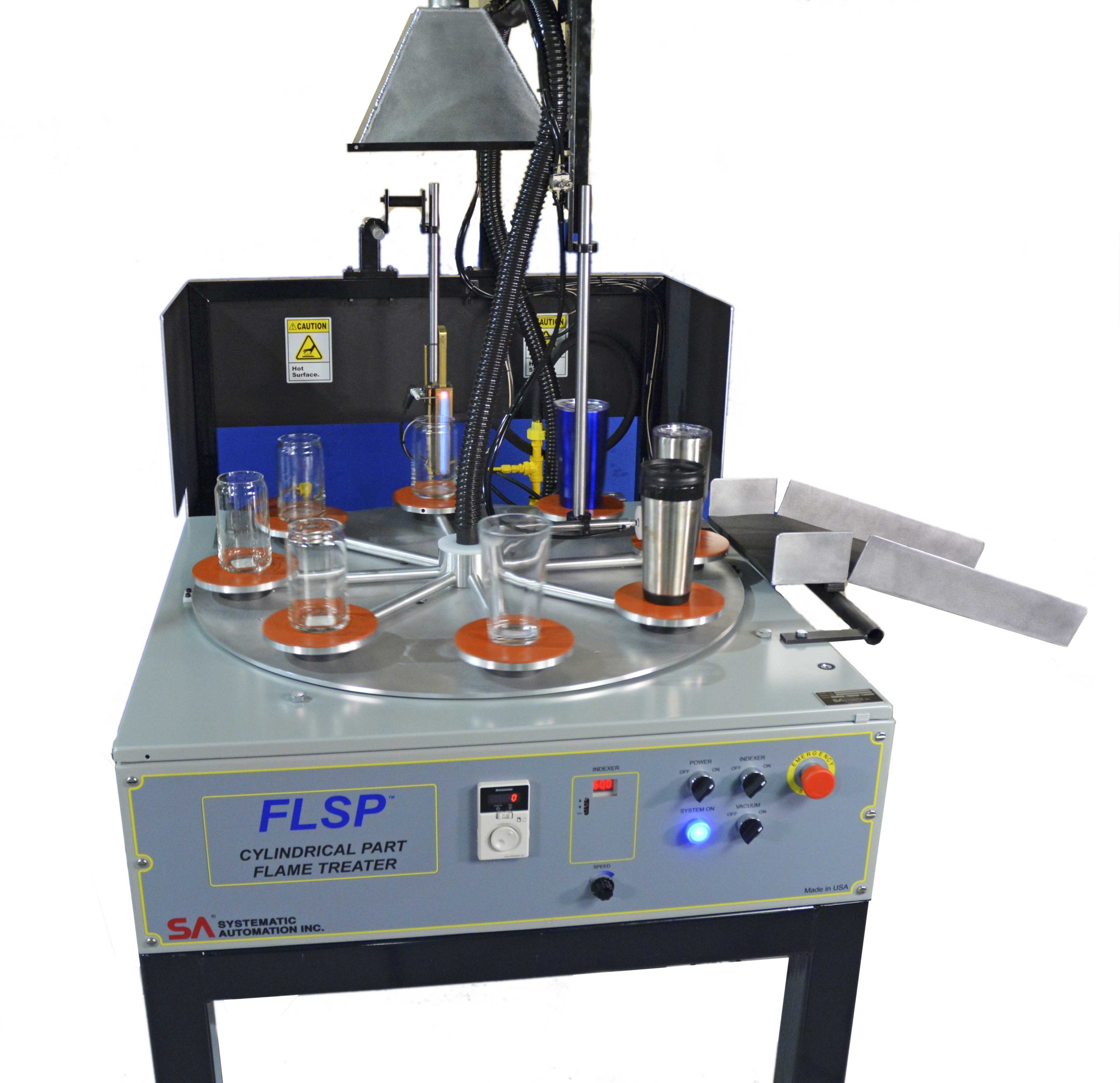 Flame treatment is the method for applying the Arcosil to your product. The flame precursor and Arcosil react with the existing surface. The long-chained plastic molecules which exist on your product before treatment are broken down on a microscopic level. The silicate coating in combination will provide your printing ink with optimal adhesion. The silane compound adds a layer that is only a few nanometers thick and not visible. Subsurface moisture ingress is reduced, which may also provide corrosion resistance.
Pyrosil uses the same process for pretreatment. Arcosil and Pyrosil are identical and even produced and patented in the same country of Germany. Arcosil is made by Arcotec and Pyrosil is made by Sura. The two companies were once working together but have since seperated. Obtaining Pyrosil treatment systems may prove to be limiting and support varied. When you purchase Arcosil, you are purchasing a network of technicians, ready to integrate the system into automated equipment or provide a stand-alone ready made pretreatment system.
Engineered and Custom Solutions Available
Systematic Automation performs all manufacturing processes in its headquarters of Farmington, CT. SA engineers have control over any custom features you would like on your flame treatment system. Proven solutions are available for product transport and application of pre-treatment solution. Proven solutions can be applied and tailored to your process whether that be through the fixture required for pretreatment of your product or a complete turnkey system for automatically pretreating your products. With over forty years of engineering & manufacturing, the chances are very good we can help you.
Metals may be pre-treated with Arcosil to assist in preventing corrosion through the silicate coating, which will help lengthen the life of your metal materials. Using primers after applying Arcosil will improve your protection against corrosion. This process is especially useful for automative products.
The improved surface tension of your material after being pretreated with Arcosil will provide cleaning benefits. The silicate coating is an effective way of providing dirt, oil and water repellence to your products. A few examples of products that will benefit from Arcosil treatment are touch screen products, windows and fabrics.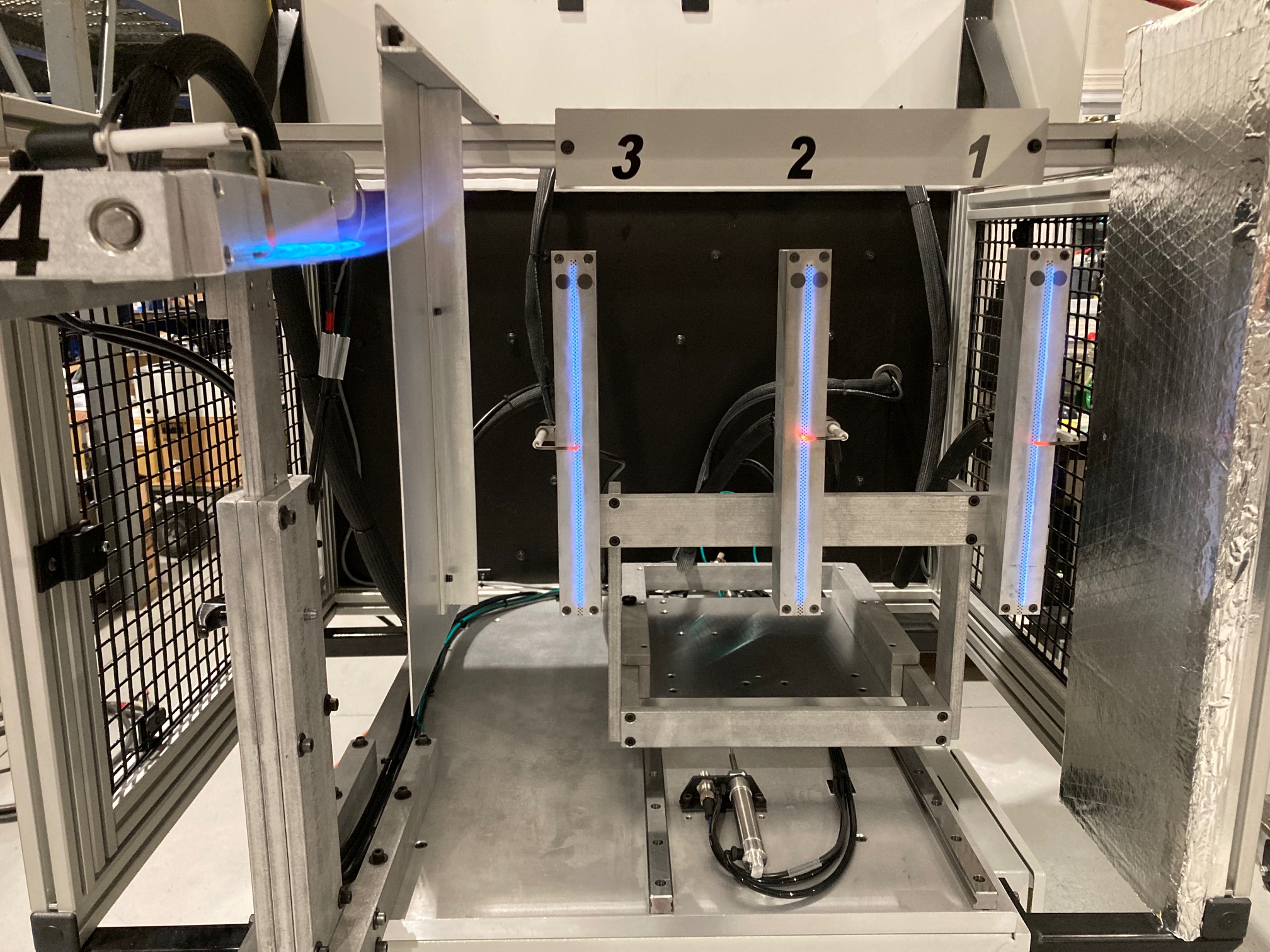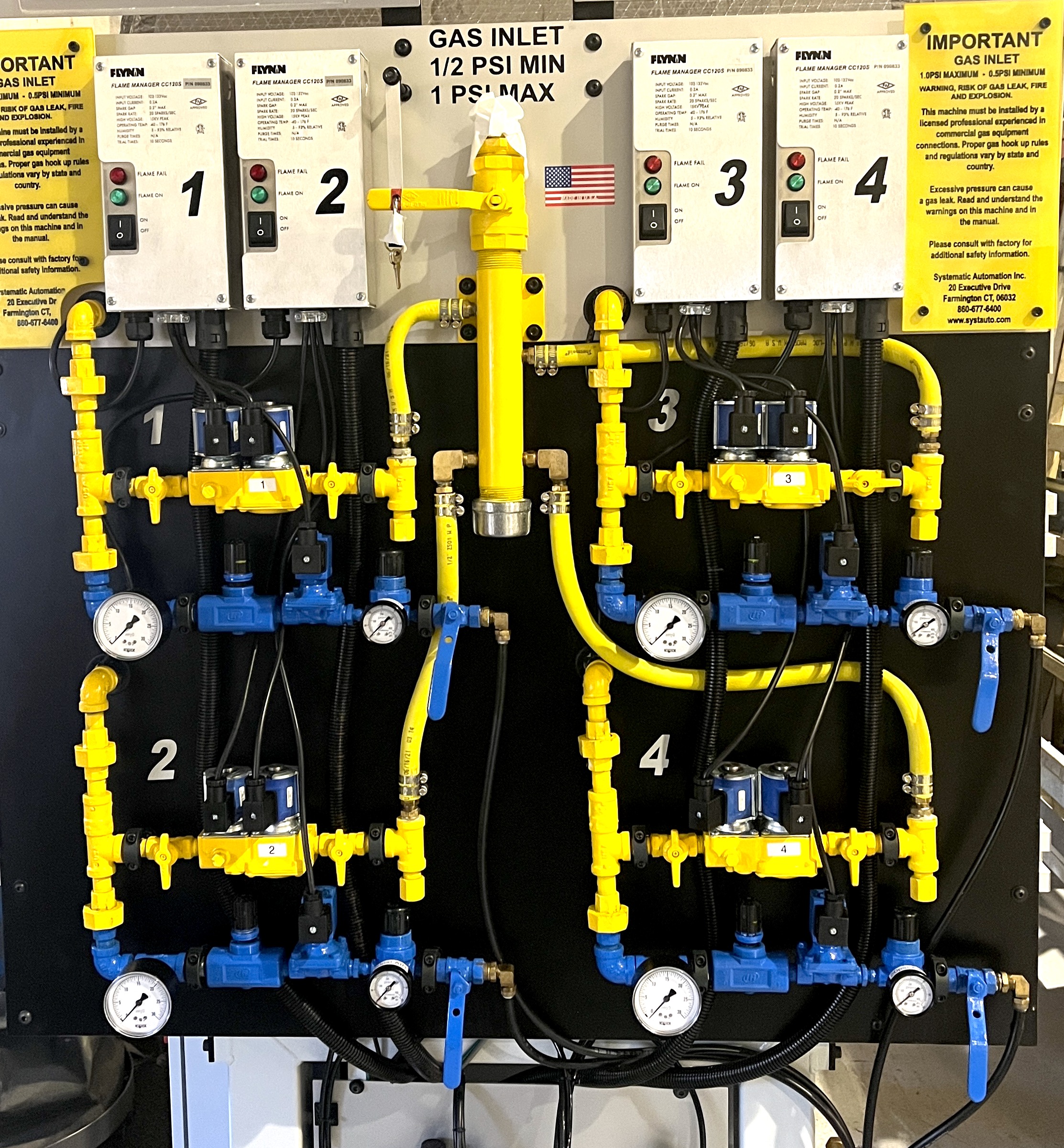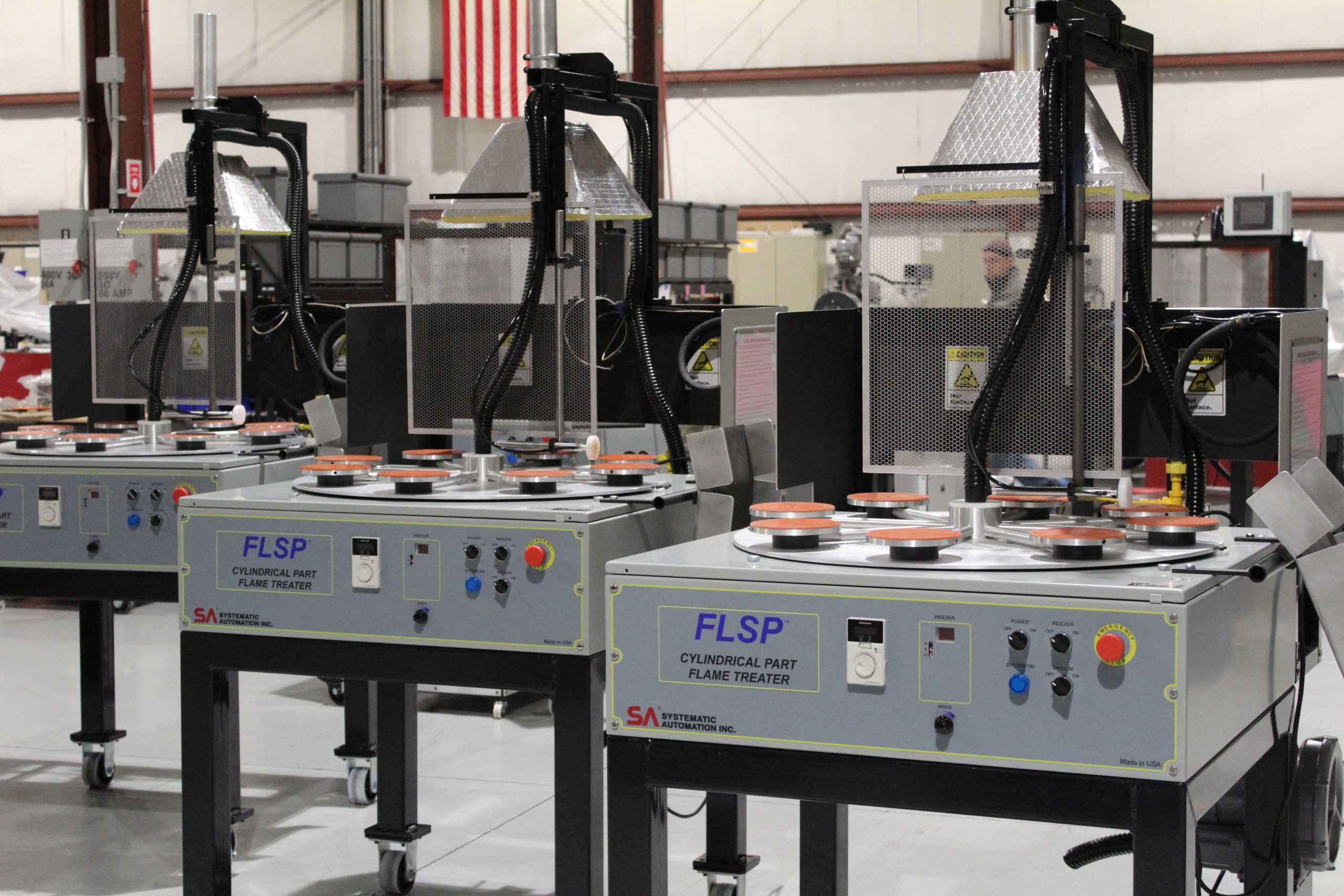 Applications such as optical or windows may rely on anti-reflective coatings for optimal user experience. Arcosil delivers an anti-reflective coating to the product through the silicate layer applied during the flame process. The uniform coating offers the homogeneity required for anti-reflection. Layers of coating can be applied as well for increased effectiveness. Additional products that may require an anti-reflective coating via the Arcosil are solar, automative, and consumer products such as a monitors and television screens.
The system that is attached to the Model Flame 360 is the STS Silan 400 DR dosing device. The system is used to provide a dose of silane additive component to the burner air of the Flame 360. The additive component is added to a carrier gas in conformity with a defined evaporation. By incineration in a combustible gas atmosphere, very uniform and adherent silicate layers (layer thickness about 5- 40 nm) with high surface energy can be deposited on metals, glass, ceramics and plastics.
The silicate layers, in conjunction with adhesive promotors with a corresponding chemical functionality, form the basis for long-term water and solvent resistant adhesion, coatings and prints. Contact us today to learn more.
Satisfied Arcosil Customers